Frugal Eats: Herb Crusted Steak W/ White Wine Butter Sauce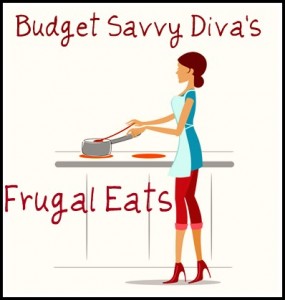 A couple night ago I cooked a steak dinner for the hubby and I posted a picture of in on Budget Savvy Diva's Facebook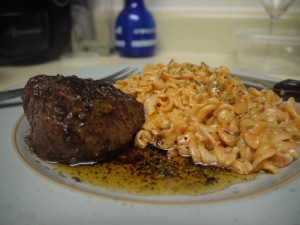 I got tons of requests for the steak recipe so here it is
Herb Crusted Steaks
Ingredients
2 tablespoons of fresh tarragon
2 tablespoons of fresh thyme
2 cloves of garlic
2 6 ounce steaks
salt and pepper to taste
Instructions
Finely mince the tarragon, thyme and garlic together.
Pat dry both steaks, and salt and pepper both sides.
Heavily crust both steaks with the herb and garlic mixture.
Grill to your desired doneness, and let stand 5 minutes before serving.
White Wine Butter Sauce
3 shallots, finely minced
1/4 cup white wine vinegar or muscatel wine
4 tablespoons butter
Pinch of salt (to taste)
1/2 teaspoon freshly chopped parsley
In a small saucepan, boiled down shallots in vinegar or muscatel wine. Continue cooking over low heat stirring occasionally 15 minutes.
Allow to cool. Stir in parsley.
Whisk in some room temperature butter, stirring over low heat. Add salt, vinegar or muscatel.
Simmer five minutes.
Pour White Wine Butter Sauce over Steak and Enjoy