*BRAG Game Shopping Trip* $650.00 WORTH of Games!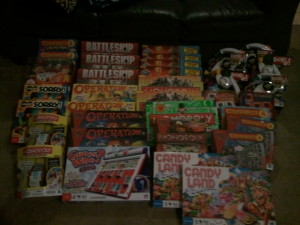 If you have a brag photo check out how YOU can be featured on Budget Savvy Diva
Thanks! Reader Elissa
Here is the deal:
I got 650.00 in hasbro games  for 32.56  @ walmart by price matching the big lots ad and using the hasbro coupons :))) sooo happy for christmas!