*Bragging Shopping Trip Picture* Games, Games, and MORE Games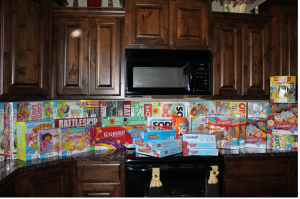 What do YOU think about this Shopping Trip?
Check Out MORE BRAG PICTURES
If you have a Awesome Shopping Trip Photo – please send it to [email protected]!
Thanks Reader Shauntel
Hi, hey I finally for once have a "brag" I was sooooooooo excited and still am! Here's my details: Hasbro games: I got 34 games. Regular price was 449.78 but they ad matched for me and i had buttloads of coupons. I PAID 47 DOLLARS AND SAVED 403.05 WAHOOOOO! Christmas for family, another family, and the less fortunate!!!