Brag Worthy Shopping Trip – 14 Year Old Couponer Saves 99.3% at Walmart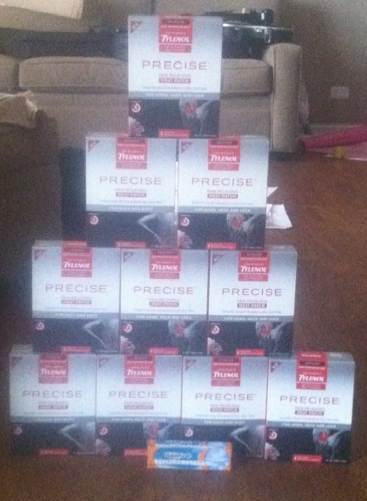 What do YOU think about this Shopping Trip?
Check Out MORE BRAG PICTURES
If you have a Awesome Shopping Trip Photo – please send it to [email protected]!
Thanks! Reade Andrew
This is what he wrote
This is my trip breakdown Walmart
(10) tylenol precise back pads – Used Coupon – $5.00/1 Tylenol Precise from RP 2/19 (exp 2/26)
(1) aquafresh toothpaste(travel sized)
Total after tax: $51.87
Total after coupons:$0.37
99.3% savings!
P.S. I am only 14!