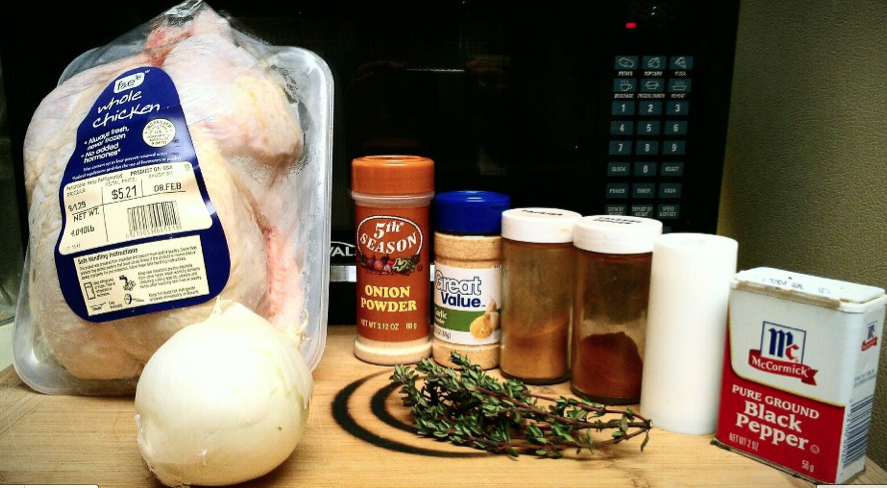 Everyday at 5 pm PST/ 8 pm EST Budget Savvy Diva posts a NEW RECIPE 🙂
Make sure to follow Budget Savvy Diva on Facebook 🙂
If you like this recipe then PIN IT on Pinterest
Find Copy Cat Recipes HERE
Find more Recipes HERE
If you have not tried this recipe before please do – this is some of the best chicken I have ever had. This chicken is SUPER simple to prepare, very moist, and FULL of flavor! I can pretty much go on all day about how much I love this way to prepare chicken but alas I need to go back to finding deals and cooking 😉 Also it is gluten free.
What You Need
2 teaspoons salt
2 teaspoons paprika
1/2 teaspoon cayenne pepper
1 teaspoon onion powder
1 teaspoon thyme
1  1/2 teaspoon black pepper
½ teaspoon garlic powder
1  roasting chicken
1  chopped onion
What To Do
In a bowl add all the spices together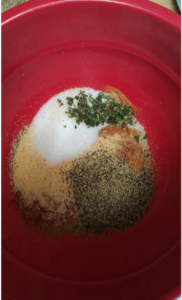 Mix.
Place Chopped Onions in the bottom of the crock pot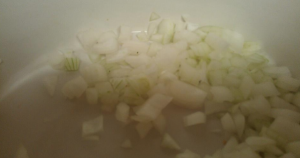 Rub spice mixture onto the chicken.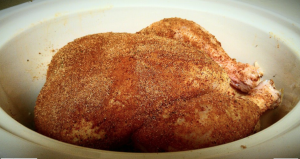 Cook on high for 4 -5 hours – I highly suggest using a meat thermometer  to tell that it is done.
Enjoy
Now I had to take the final picture shot in the crock pot BECAUSE the chicken was falling off the bones. This recipe is a sure winner that anyone can do 🙂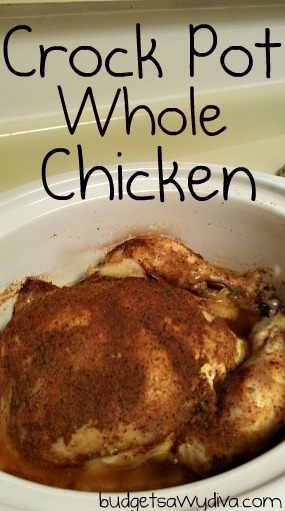 Crock Pot Whole Chicken
Chicken Meat Will Fall Off The Bones 🙂
Ingredients
2 teaspoons salt
2 teaspoons paprika
½ teaspoon cayenne pepper
1 teaspoon onion powder
1 teaspoon thyme
1½ teaspoon black pepper
teaspoon garlic powder
1 roasting chicken
1 chopped onion
Instructions
In a bowl add all the spices together
Mix.
Place Chopped Onions in the bottom of the crock pot.
Rub spice mixture onto the chicken.
Cook on high for 4 -5 hours - I highly suggest using a meat thermometer to tell that it is done.
Enjoy
This recipe is from Food.com – I changed some of the ingredients and amount of certain ingredients 🙂