Crock Pot Baked Potatoes Recipe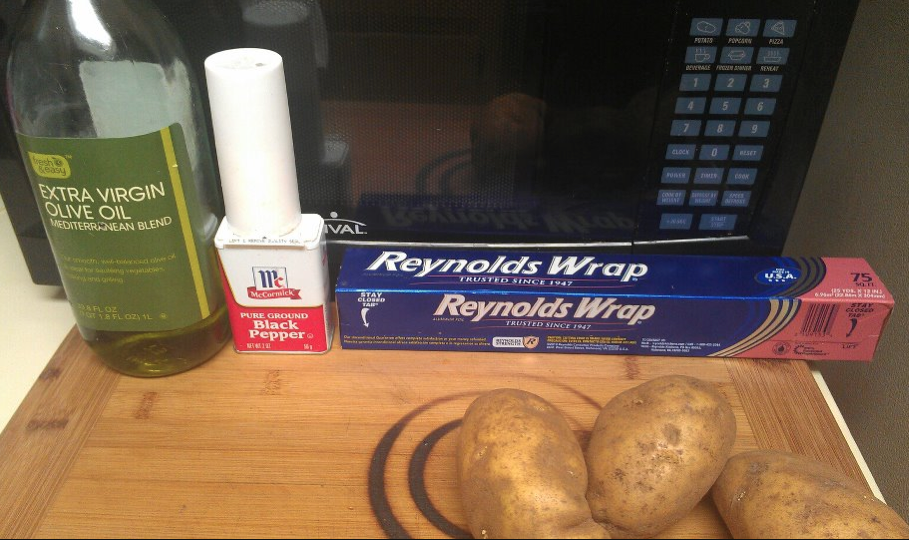 If you like this recipe then PIN IT on Pinterest
Everyday at 5 pm PST/ 8 pm EST Budget Savvy Diva posts a NEW RECIPE 🙂
Make sure to follow Budget Savvy Diva on Facebook 🙂
Find Copy Cat Restaurant Recipes HERE
Find Crock Pot Recipes HERE
Find Gluten Free Recipes HERE
Find more Recipes HERE
Words cannot describe my love for this dish. Best part is that it take 8 hours to cook – meaning you can have these babies cook while you are at work! These baked potatoes are SUPER fluffy!
What You Need
Russet Potatoes (6 – 12)
Olive Oil
Salt
Pepper
Toppings ( sour cream, cheese, chives, etc.)
What To Do
Prick potatoes with a fork.
Rub olive oil of each ( do not use too much oil) .
Sprinkle salt and pepper on each to taste.
Wrap in foil
Place in your crock pot and cook on low for 8 – 9 hours.
Garnish with toppings and enjoy 🙂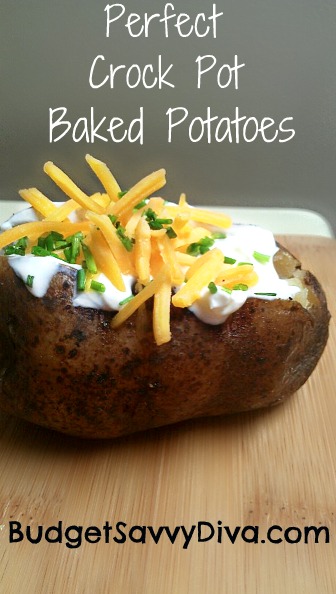 Crock Pot Baked Potatoes
Simple and Delish. Let these babies cook while you are work
Ingredients
Russet Potatoes (6 - 12)
Olive Oil
Salt
Pepper
Toppings ( sour cream, cheese, chives, etc.)
Instructions
Prick potatoes with a fork.
Rub olive oil of each ( do not use too much oil) .
Sprinkle salt and pepper on each to taste.
Wrap in foil
Place in your crock pot and cook on low for 8 - 9 hours.
Garnish with toppings and enjoy 🙂