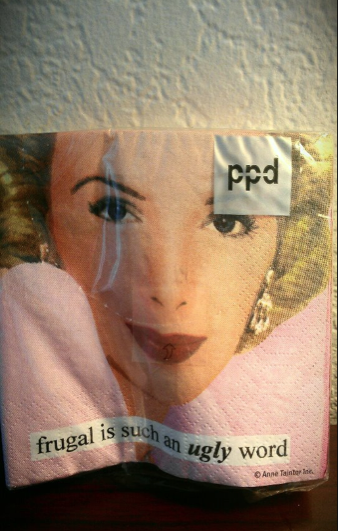 So during my packing ( the big move to Portland, OR is happening in just 2 weeks!) I stumbled upon these napkins.
It states
"Frugal is such an ugly word"
Do you agree with this statement?
Do you think it was suppose to be pro – frugality or against frugality ?
Leave your answers in the comment section 😉