Check You Email To See If You Have Won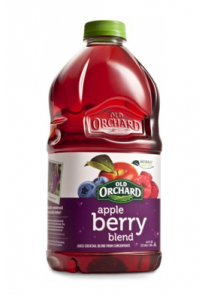 Wahoo! Remember to check your email!
I posted the giveaway Win a free bottle of Old Orchard Juice a while back
Well all the winners have been sent emails ( sadly I did not get one) … But reader Jennifer did!
Email address you are looking for – [email protected]
It will say "Congratulations, Jennifer mcVea! You've been selected as a winner in our Truckload Giveaway!
Thanks for being a Fan and for entering our Truckload Giveaway! You've been selected as one of our 8,640 winners of a FREE bottle of Old Orchard juice. Your prize will come in the form of a postcard coupon, which is redeemable for any one (1) Old Orchard 64oz juice product, up to a $3.49 value.
Look for your postcard to arrive in the mail in the next few weeks. We will be sending it to the address you entered via the giveaway entry form"
Let us know if you won 🙂