Brag Worthy Shopping Trip – Dollar General Markdowns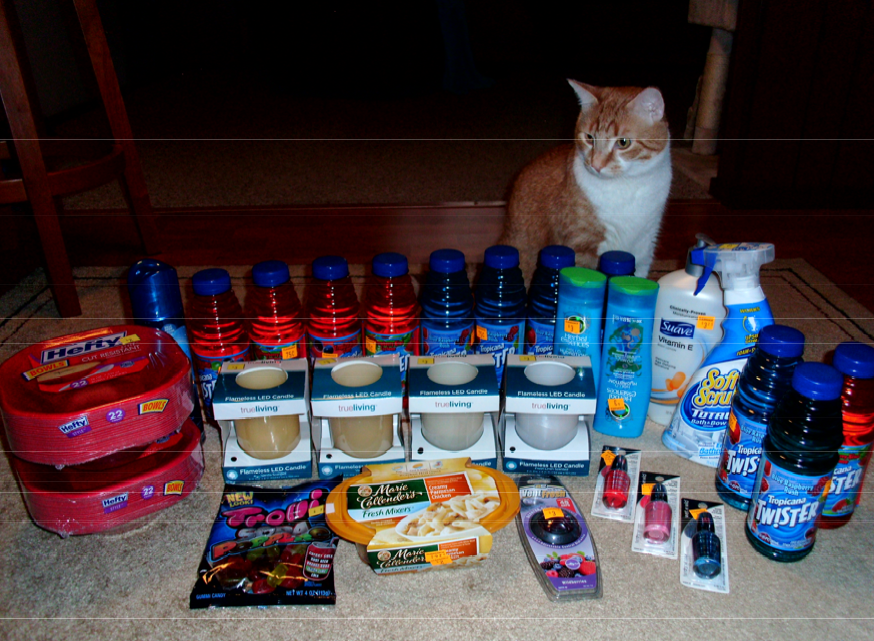 What do YOU think about this Shopping Trip?
Check Out MORE BRAG PICTURES
If you have a Awesome Shopping Trip Photo – please send it to [email protected]!
Thanks! Reader Amanda – This is what she wrote
I went to shop at Dollar General and they had there markdown items 50% off of the already markdown price so I got everything really cheap.
2 Hefty Bowls 1.50 markdown to .75
3 Nail polish 1.50 markdown to .75
1 Soft Scrub Bathroom cleaner 3.00 markdown to 1.50
1 Suave Lotion 3.00 markdown to 1.50
1 Car air refresher 3.00 markdown to 1.50
1 Glade air freshener 2.00 markdown to 1.00
1 Herbal Essence shampoo 3.00 markdown to 1.50
1Herbal Essence Conditioner 3.00 markdown to 1.50
1 Chicken Parmesan dinner 2.00 markdown to 1.00
11 Twister Drinks .75 markdown to .37
4 LED candles 1.50 markdown to .75
1 Soda Poppers fruit snacks .75 markdown to .37
Total paid $21.77 and saved $15.23