Copy Cat Recipe – Applebee's Garlic Mashed Potatoes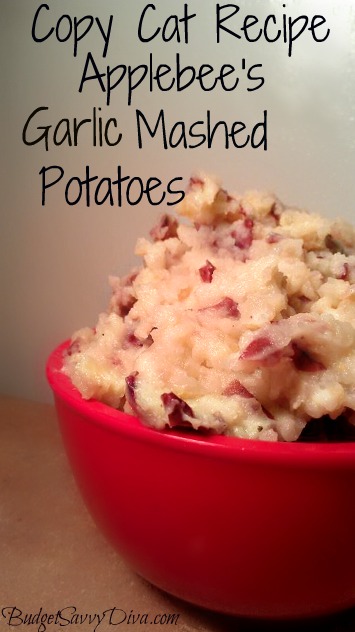 Make sure to PIN This Recipe or Repin 🙂
Applebee's has the best mashed potatoes and this recipe sure is close. Easy to make. Gluten- free.

Everyday at 1 pm PST/ 4pm EST Budget Savvy Diva posts a NEW RECIPE 🙂 I might miss this time every now or then – but I know you understand
Make sure to follow Budget Savvy Diva on Facebook 🙂
Find Copy Cat Restaurant Recipes HERE
Find Crock Pot Recipes HERE
Find Gluten Free Recipes HERE
Find more Recipes HERE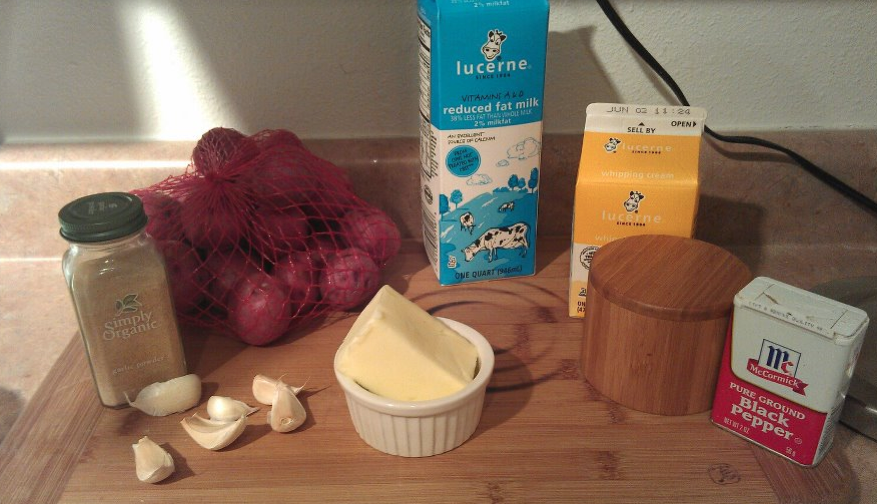 What You Need
2 lbs red potatoes
1/2 cup milk
1/4 cup heavy cream
3 tablespoons butter
Garlic powder
salt and black pepper
1/4 cup garlic (whole cloves)
What To Do
Preheat oven at 400. Place garlic cloves in a aluminum foil packet and place in the oven and roast for 45 minutes.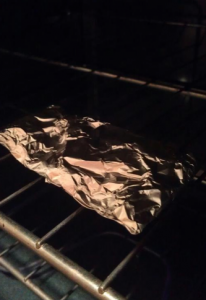 During this time boil potatoes. Take garlic cloves ( peel them and mash them into the potatoes)
Combine all the rest of the ingredients together. All seasoning is to taste.
Enjoy
Copy Cat Recipe - Applebee's Garlic Mashed Potatoes
Ingredients
2 lbs red potatoes
½ cup milk
¼ cup heavy cream
3 tablespoons butter
Garlic powder
salt and black pepper
¼ cup garlic (whole cloves)
Instructions
Preheat oven at 400. Place garlic cloves in a aluminum foil packet and place in the oven and roast for 45 minutes.
During this time boil potatoes. Take garlic cloves ( peel them and mash them into the potatoes)
Combine all the rest of the ingredients together. All seasoning is to taste.
Enjoy
Recipe is adapted from Food.com