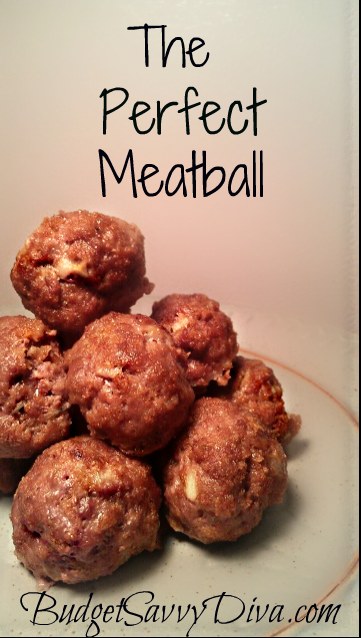 Make sure to PIN This Recipe or Repin 🙂
Meatballs are super easy to make and can be used in so many different dishes. Tomorrow's recipe I will be showing you a dish using these meatballs 🙂
Totally feel free to add some seasoning – this meatball recipe is meant to be a base 🙂

Everyday at 1 pm PST/ 4pm EST Budget Savvy Diva posts a NEW RECIPE 🙂 I might miss this time every now or then – but I know you understand
Make sure to follow Budget Savvy Diva on Facebook 🙂
Find Copy Cat Restaurant Recipes HERE
Find Crock Pot Recipes HERE
Find Gluten Free Recipes HERE
Find more Recipes HERE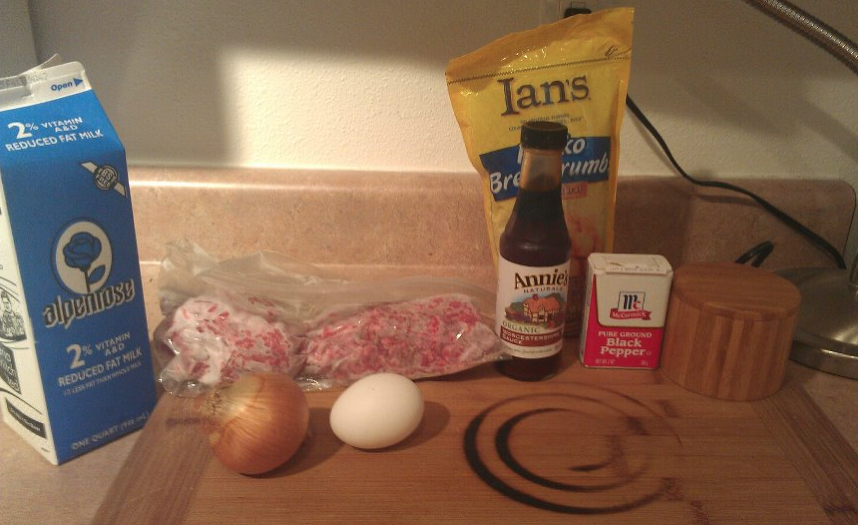 What You Need
1 pound of ground beef ( thawed)
1 small onion, diced well
1 egg
1/4 cup of milk
1/2 cup of panko breadcrumbs
1/2 tsp of pepper
dash of salt
1/2 tsp of Worcestershire Sauce
What To Do
Preheat oven to 400
Mix all ingredients in a bowl.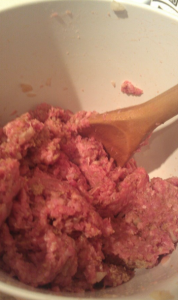 Form the meatballs – because I will be using these in a specific recipe I am making them smaller. Any size will do – just note it will change cooking time.
Lay meatballs onto a cookie sheet lined with parchment paper and cook. Mine were able 1.5 Tablespoons and the cooking time was 10 minutes. Just make sure to check that the meat is cooked through.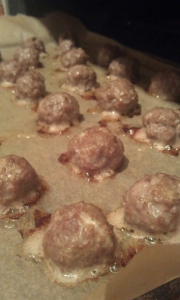 Place meatballs onto a paper towel to soak up any excess grease. You can freeze these meatballs for later use.
Enjoy
The Perfect Meatball Recipe
Ingredients
1 pound of ground beef ( thawed)
1 small onion, diced well
1 egg
¼ cup of milk
½ cup of panko breadcrumbs
½ tsp of pepper
dash of salt
½ tsp of Worcestershire Sauce
Instructions
Preheat oven to 400
Mix all ingredients in a bowl.
Form the meatballs - because I will be using these in a specific recipe I am making them smaller. Any size will do - just note it will change cooking time.
Lay meatballs onto a cookie sheet lined with parchment paper and cook. Mine were able 1.5 Tablespoons and the cooking time was 10 minutes. Just make sure to check that the meat is cooked through.
Place meatballs onto a paper towel to soak up any excess grease. You can freeze these meatballs for later use.
Enjoy