5 Outrageously Expensive Fast Foods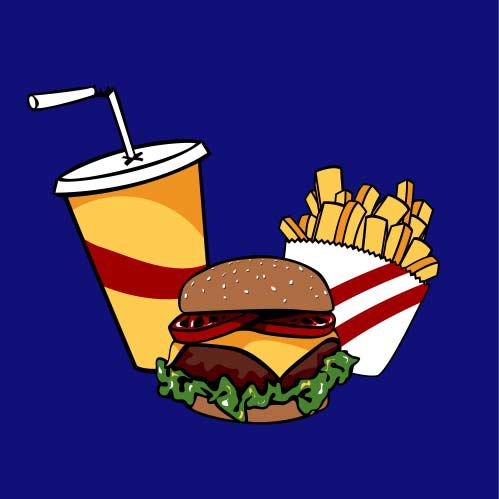 First off I am not a fan of fast food – I personally find the price for convenience is taste and cost.
So when I found this list today – it took the overpricing of fast food to ridiculous  status.
Philly Cheese Steak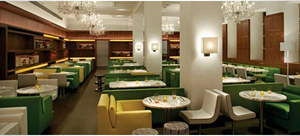 Created by: Barclay Prime
Location: Rittenhouse Square, Philadelphia
Price: $100
Why so much?
This Philly Cheese steak is made with Kobe beef, Taleggio cheese and poached lobster. Beef and lobster on a sandwich together? Does that sound good to you?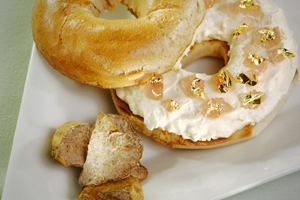 Bagel
Created by: Frank Tujague
Location: The Westin New York at Times Square, New York City
Price: $1,000
You can literally eat gold for breakfast. At The Westin New York at Time Square  fashioned the world's most expensive bagel by topping it with white truffle cream cheese, goji berry jelly and gold leaves. The price for this creation was $1,000 and all proceeds from its sale were donated to the Les Amis d'Escoffier Scholarship, a charity benefiting impoverished culinary students. At least the money goes to a good cause.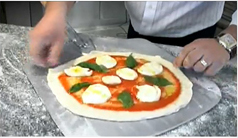 Pizza
Created by: Domenico Crolla
Location: U.K.
Price: $4,200
Wow $4,200 …..
Dubbed the "Pizza Royale 007," its toppings included cognac-marinated lobster, champagne-soaked caviar, venison and edible flakes of 24-carat gold. I personally would like to just have a plain cheese pizza.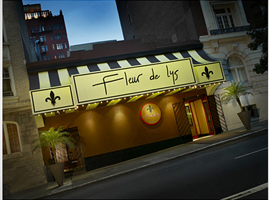 Hamburger
Created by: Hubert Keller
Location: Fleur de Lys at Mandalay Bay Casino, Las Vegas
Price: $5,000
Just a side note – Budget Savvy Diva and Mr. Savvy were married at Mandalay Bay in Las Vegas 🙂 and our wedding cost about the same as this hamburger
The burger is made of Kobe beef, topped with black truffles and foie gras, and served on a brioche truffle bun. It comes with a bottle of Chateau Pétrus 1990, which is imported from Italy and served in Ichendorf Brunello champagne flutes, which the customer gets to keep. Customers also receive a certificate that the restaurant mails home, proving the authenticity of the purchase.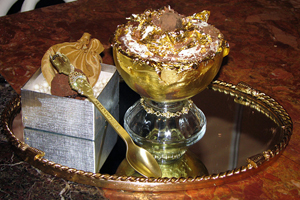 Sundae
Created by: Serendipity 3
Location: New York City
Price: $25,000
"Frrozen Haute Chocolate," priced at $25,000. This sundae raised the stakes set by "Golden Opulence" by using 28 cocoas and an 18-karat gold bracelet with white diamonds at the dish's base. It also comes with a side of Knipschildt Chocolatier's $2,600-a-pound La Madeline au Truffle , and is eaten with a diamond-encrusted golden spoon that the customer can keep.
Thanks! Yahoo News for all the pictures and information