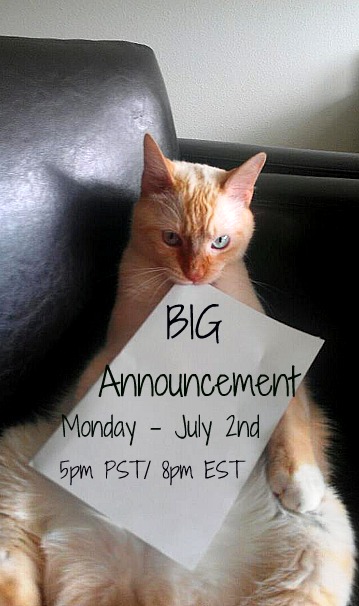 ** Mark Your Calenders! **
I have been hinting for a couple months now that I had some
** BIG NEWS** Like SUPER DUPER BIG!!!
( no I am not pregnant… really I am not..)
Just know that none of this would of happened if I did not have such wonderful and supportive fans 🙂
If I could I would thank each and every one of you.
Make sure to check out the site at 5 pm PST/ 8 pm EST on Monday
** If you do know what it is pretty please do not say anything – there is A LOT more to it then you would know about 😉 The news is kinda like a onion.