Apply For Foster Farms Always Natural Always Fresh House Party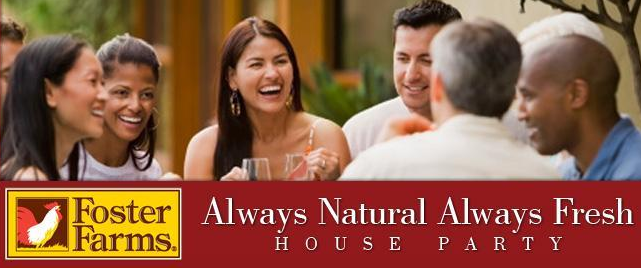 ** House Party Alert **
Foster Farms Always Natural Always Fresh House Party
Let your friends discover what "Fresh" really tastes like when you serve them Foster Farms locally grown chicken. At your Foster Farms dinner party, you'll prepare your choice of potential award-winning recipes from the 3rd Annual Foster Farms Fresh Chicken Cooking Contest. And everyone will get a chance to vote on which recipe they think should win the People's Choice Award.
Your exclusive party pack will include:
Foster Farms Chef's Jacket
Foster Farms VIP Vouchers for free chicken
Foster Farms Contest Cookbooks
Foster Farms Coupons for Guests
And more!
*This event is only open to hosts in the following states: CA, OR, WA