Foster Farms – Weekday Chicken Dinner Recipe

I cook with chicken almost on a daily basis ( as seen the over 100 chicken recipes I have published on this site) – I am super excited because Foster Farms Organic and Simply Raised are now in Oregon as well as Washington and California.
I was excited when Foster Farms reached out to me to try their new product. Family-owned and operated since 1939, Foster Farms is the West Coast's leading poultry producer.
With the introduction of fresh Foster Farms Organic and Simply Raised antibiotic free lines, there is now something for everyone under the Foster Farms brand (when I found out about the new line – I ran out and bought a pack) Foster Farms Simply Raised is available now at major supermarkets and retailers, Organic is in Costco and select supermarkets now.
I want to share a recipe that I made this week that my family loved – the meal was I went to the local Farmer's Market to buy all the fresh produce fresh and perfect for a weekday meal.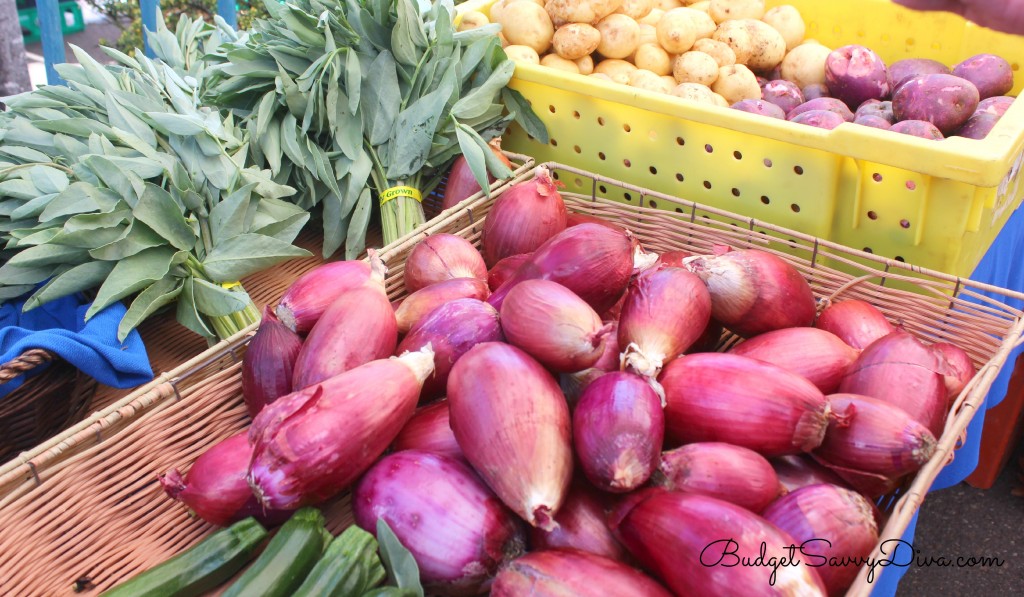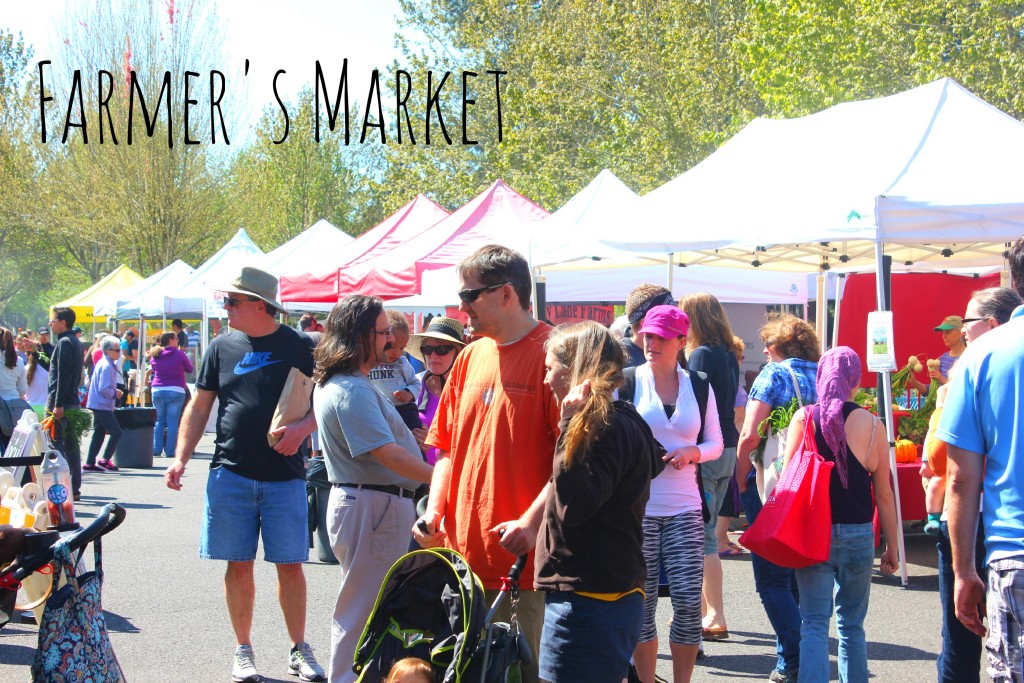 What are some of your favorite vegetables – I love asparagus and new potatoes so I knew I wanted to use both in this recipe then I went a little crazy and decide to add a  bit of mint too!
This combination is simply amazing and I cannot wait to try it for you. New packaging, logo and trio of quality products features a major update and evolution from a family-owned and operated west-coast chicken company est. in 1939.
I picked up a packet of the Foster Farms Simply Raised. Here is more information about it:
o  No Antibiotics are administered, ever
o  100 percent vegetarian feed
o  American Humane Certified
o  100 percent natural (minimally processed, no additives or preservatives, steroids
or hormones)
o  Produced with no added sodium
o  Simply Raised is locally grown throughout CA, OR, and WA
I have a yummy chicken dinner recipe for you using Foster Farms Simply Raised chicken breast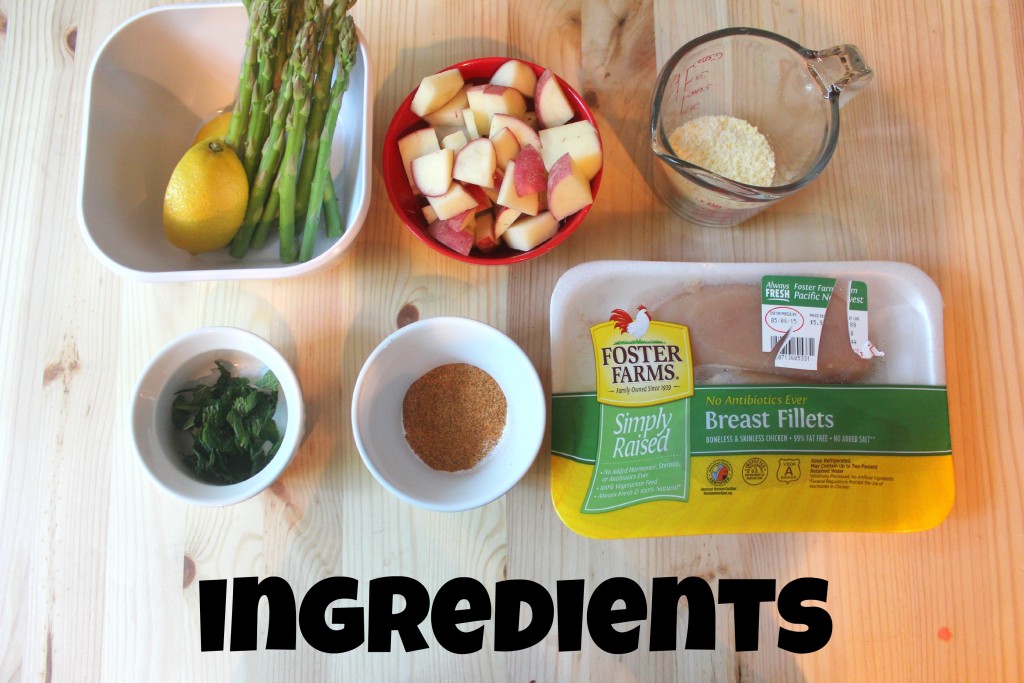 This is the type of dinner I make on a weekday – I always serve a big salad before dinner nightly as well
Get More info about Foster Farms by visiting their website and you can also follow them on Facebook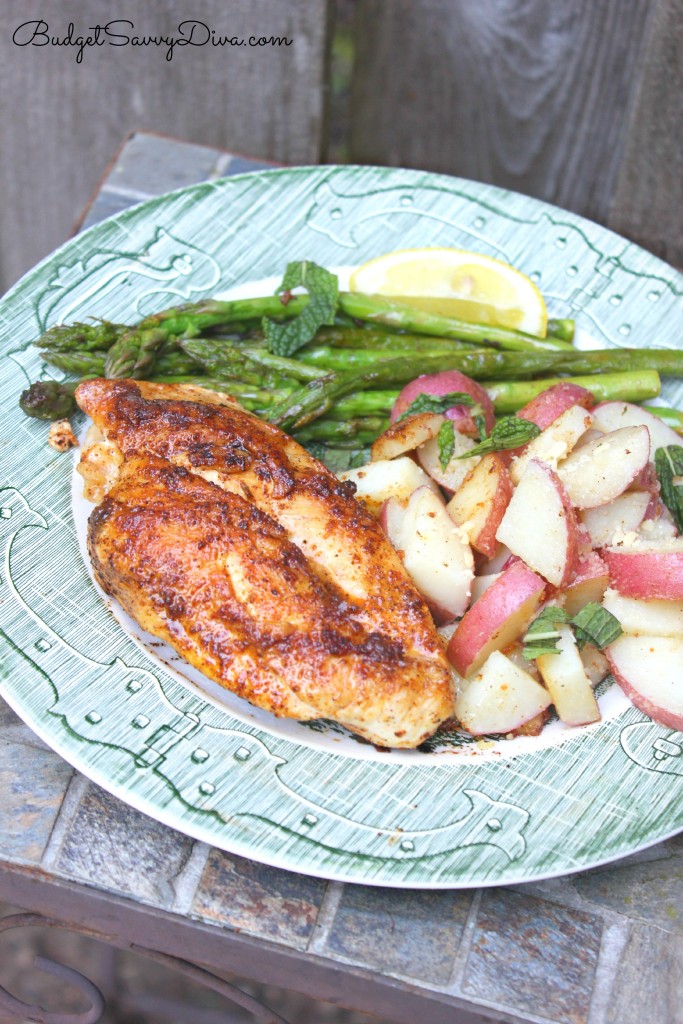 Foster Farms Organic and Simply Raised
Ingredients
1 Pound of Foster Farms - Simply Raised - Chicken Breast
1 Tablespoons of Cajun Seasoning ( or your favorite seasoning)
1 Pound of Asparagus
1 Pound of New Potatoes
¼ Cup of Parmesan Cheese
½ Stick of Butter
Mint, shredded
Instructions
In a skillet - add 2 Tablespoons of butter - melt the butter over medium heat. Add new potatoes ( add parmesan cheese) - cook for 10 minutes - keep those potatoes moving
Add Asparagus to the pan ( I love to use the same pan for my dishes )
Add a touch of lemon juice - and season with cajun seasoning
Once the asparagus is bright green and soften - place the potatoes and asparagus on a plate
Add the rest of the butter - add the Foster Farms chicken - season both sides
Once the chicken is cooked
Assemble all the items on the plate - garnish
All items are cooking in the same pan.
This post is sponsored by Foster Farms®, the opinions expressed are my own.