Chipotle Class Action Lawsuit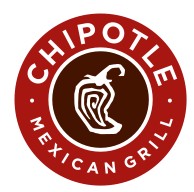 Chipotle Mexican Grill Class Action Lawsuit
Chipotle Mexican Grill, Inc. has been hit with a class action lawsuit accusing the "fast casual" chain of routinely overcharging customers by rounding up their bills to the nearest 5-cent increment.
Lead Plaintiff Adam Overton cites a news article published the week before he filed the Chipotle Mexican Grill class action lawsuit that investigated the rounding-up scheme. The article quoted a Chipotle spokesman as saying the rounding-up was a time-saving tactic used in busy stores. "The idea is simply to limit the possible combinations of change on cash transactions to keep the lines moving quickly in high volume areas," Chipotle said. The company said that it wasn't making a profit off the practice because the totals were adjusted both up and down.
Read more about this story HERE.