LivingSocial Class Action Settlement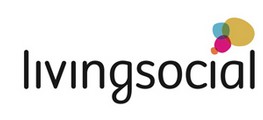 LivingSocial Class Action Settlement
LivingSocial has agreed to pay $4.5 million to settle a class action lawsuit accusing the company of violating consumer protection laws that state gift certificates can't expire for at least five years after they're sold.
"Under the terms of the LivingSocial class action settlement, disclosed Oct. 19, consumers that purchased LivingSocial vouchers and submit claims will be eligible for a full or partial refund of the paid value of any LivingSocial deals that is unredeemed and unrefunded and whose promotional value has expired." In other words, if your LivingSocial deal expired before your used it, you might be able to get some of your money back."
Details of how to file a claim have not yet been released.  Stay tuned!
Head HERE to read all the details.