Cheesy Chicken Strips Recipe
Make sure to pin the recipe or REPIN IT
Everyday at 1 pm PST/ 4pm EST Budget Savvy Diva posts a NEW RECIPE 🙂 I might miss this time every now or then – but I know you understand
Make sure to follow Budget Savvy Diva on Facebook 🙂
Find Copy Cat Restaurant Recipes HERE
Find Crock Pot Recipes HERE
Find Gluten Free Recipes HERE
Find more Recipes HERE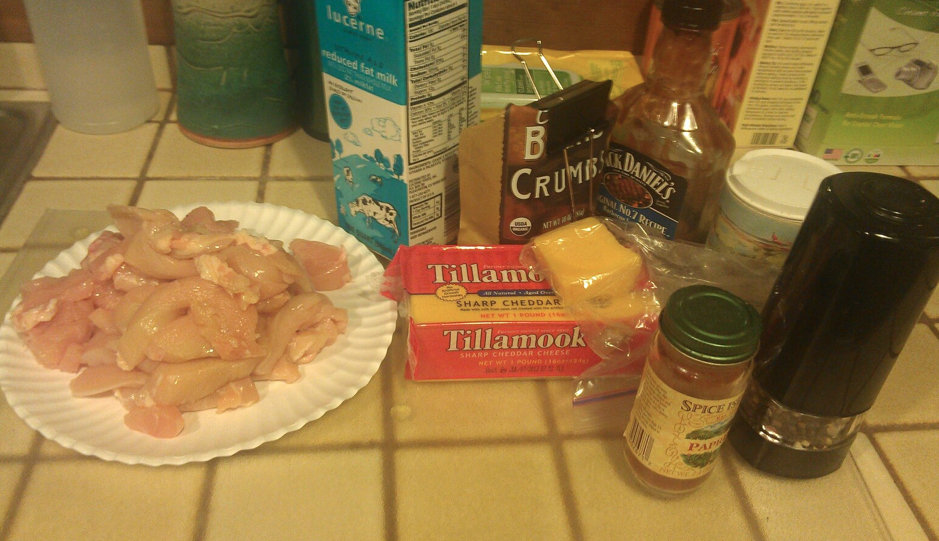 What You Need
2 pounds of chicken breast cut into strips
1/2 cup of cheddar cheese shredded finely
1 teaspoon of paprika
2 cups of bread crumbs
1 cup of milk
1/2 teaspoon of pepper
1/2 teaspoon of salt
BBQ Sauce For Dipping
What To Do
Preheat oven to 375
Combine cheese, bread crumbs, pepper, salt, and paprika into a medium side bowl – mix well
Pour milk into a small bowl
Line a cookie sheet with parchment paper. Dip each strip into the milk. Then dip into bread crumb mixture. Lay on cookie sheet.
Repeat the above dipping steps until all the chicken strips have bread crumbs on them.
Bake for about 15 minutes. Flip each strip and cook until chicken is done.
Enjoy with BBQ sauce
Cheesy Chicken Strips Recipe
Ingredients
2 pounds of chicken breast cut into strips
½ cup of cheddar cheese shredded finely
1 teaspoon of paprika
2 cups of bread crumbs
1 cup of milk
½ teaspoon of pepper
½ teaspoon of salt
BBQ Sauce For Dipping
Instructions
Preheat oven to 375
Combine cheese, bread crumbs, pepper, salt, and paprika into a medium side bowl - mix well
Pour milk into a small bowl
Line a cookie sheet with parchment paper. Dip each strip into the milk. Then dip into bread crumb mixture. Lay on cookie sheet.
Repeat the above dipping steps until all the chicken strips have bread crumbs on them.
Bake for about 15 minutes. Flip each strip and cook until chicken is done.
Enjoy with BBQ sauce