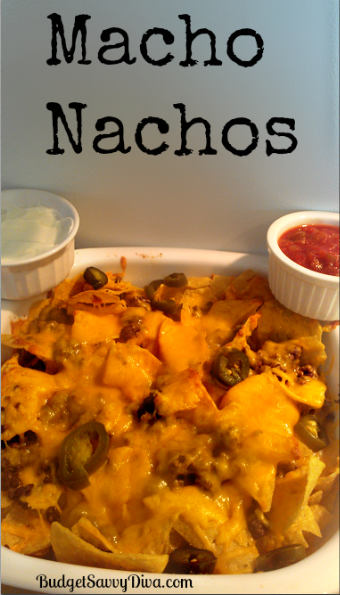 Make sure to REPIN This Recipe on Pinterest
Budget Savvy Diva's Book is HERE!!!!
There is a National Book Tour!!!

Find out all the details

HERE
Everyday at 1 pm PST/ 4pm EST Budget Savvy Diva posts a NEW RECIPE 🙂 I might miss this time every now or then – but I know you understand
Make sure to follow Budget Savvy Diva on Facebook 🙂
Find Copy Cat Restaurant Recipes HERE
Find Crock Pot Recipes HERE
Find Gluten Free Recipes HERE
Find more Recipes HERE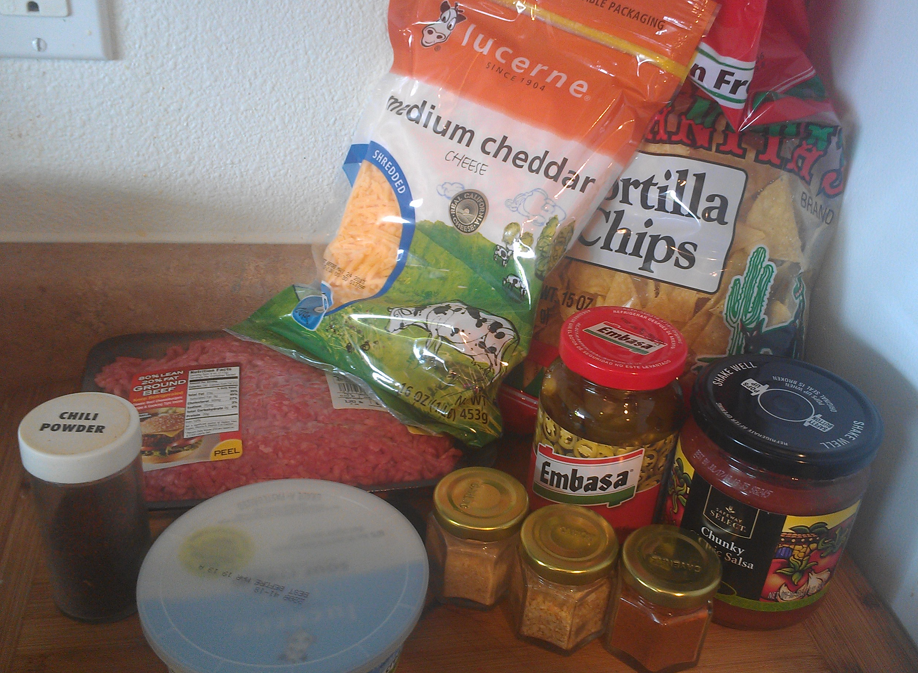 What You Need
1/2 Pound of Ground Beef
2 teaspoons of Chili Powder
pinch of Cayenne Powder
1/2 teaspoon of Cumin
1/2 teaspoon of onion flakes
1/2 teaspoon of garlic powder
1/4 cup of jalapeno
Salsa and Sour Cream
3 Cups of Medium Cheddar Cheese
1 bag of chips
Optional – Other toppings you like – Olives, black beans, etc
What To Do
Preheat oven to 400
In a skillet – brown the ground beef in a little oil – add onion flakes, garlic powder, chili powder, cayenne to the beef
Drain off fat and set beef aside.
In a casserole dish ( either 9×13 or 8×8) layer 1/2 of the following chips, beef, and cheese. Then layer once again
Cover with foil and bake for about 10 minute. Remove foil and bake till the cheese on top is melted
Enjoy! Place Salsa and Sour Cream on the side
Macho Nachos Recipe
Ingredients
½ Pound of Ground Beef
2 teaspoons of Chili Powder
pinch of Cayenne Powder
½ teaspoon of Cumin
½ teaspoon of onion flakes
½ teaspoon of garlic powder
¼ cup of jalapeno
Salsa and Sour Cream
3 Cups of Medium Cheddar Cheese
1 bag of chips
Optional - Other toppings you like - Olives, black beans, etc
Instructions
Preheat oven to 400
In a skillet - brown the ground beef in a little oil - add onion flakes, garlic powder, chili powder, cayenne to the beef
Drain off fat and set beef aside.
In a casserole dish ( either 9x13 or 8x8) layer ½ of the following chips, beef, and cheese. Then layer once again
Cover with foil and bake for about 10 minute. Remove foil and bake till the cheese on top is melted
Enjoy! Place Salsa and Sour Cream on the side