Use Kool-Aid to Dye Your Easter Eggs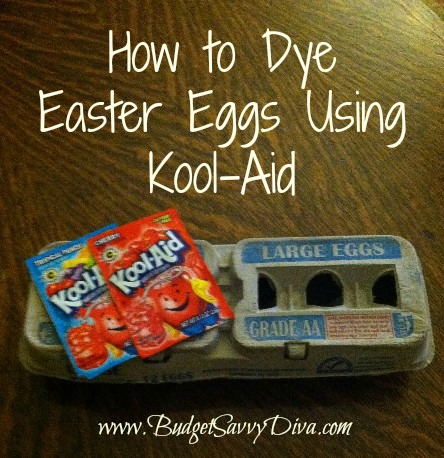 Other Great Tips!
Use Kool-Aid to Dye your Easter Eggs
Here is a fun project to try with the kids around Easter.  You can actually dye eggs using Kool-Aid.  So grab a few cheap packets in different colors and mix each one up with about 2/3 cup water.  Just lay the eggs in the cup of the color you want for just a short bit.  Take out the egg and let dry.  This is a fun way to make a rainbow of colors for Easter Eggs.
Once they are dry you can also decorate with stickers or stamps.