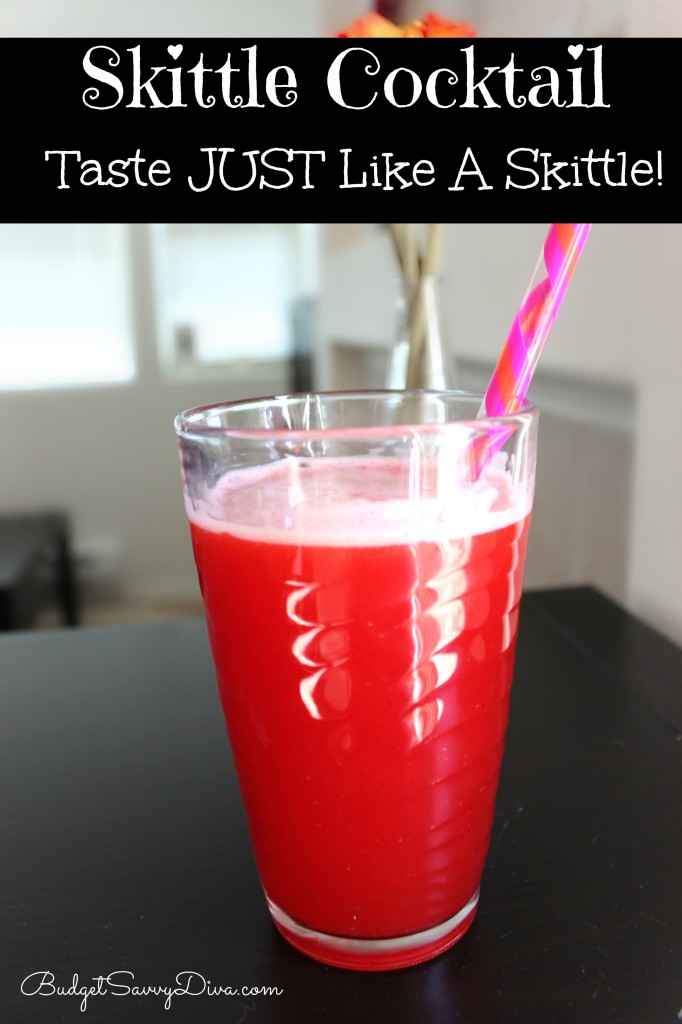 Make sure to pin the recipe or REPIN
Everyday at 1 pm PST/ 4pm EST Budget Savvy Diva posts a NEW RECIPE 🙂 I might miss this time every now or then – but I know you understand
Make sure to follow Budget Savvy Diva on Facebook 🙂
Find Copy Cat Restaurant Recipes HERE
Find Crock Pot Recipes HERE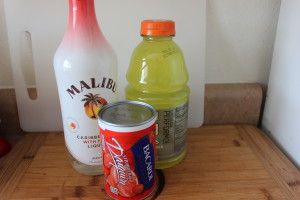 Ingredient
6 oz of Malibu mango rum
12 oz. Strawberry Daiquiri Frozen Mix
6 oz. of Gatorade Lemon-Lime ( this type taste best)

Direction

Place all the ingredients in a large bowl
I let the frozen mix thaw a little bit so the drink is cold but not a frozen drink
Guys this seriously tastes like a skittle — it is pretty sweet so my husband and I usually like to drink this as shots 🙂
Enjoy!
Skittle Cocktail Recipe
Ingredients
6 oz of Malibu mango rum
12 oz. Strawberry Daiquiri Frozen Mix
6 oz. of Gatorade Lemon-Lime ( this type taste best)
Instructions
Place all the ingredients in a large bowl
I let the frozen mix thaw a little bit so the drink is cold but not a frozen drink
Guys this seriously tastes like a skittle --- it is pretty sweet so my husband and I usually like to drink this as shots 🙂
Enjoy!
Adapted from HERE