Maple – Glazed Carrots Recipe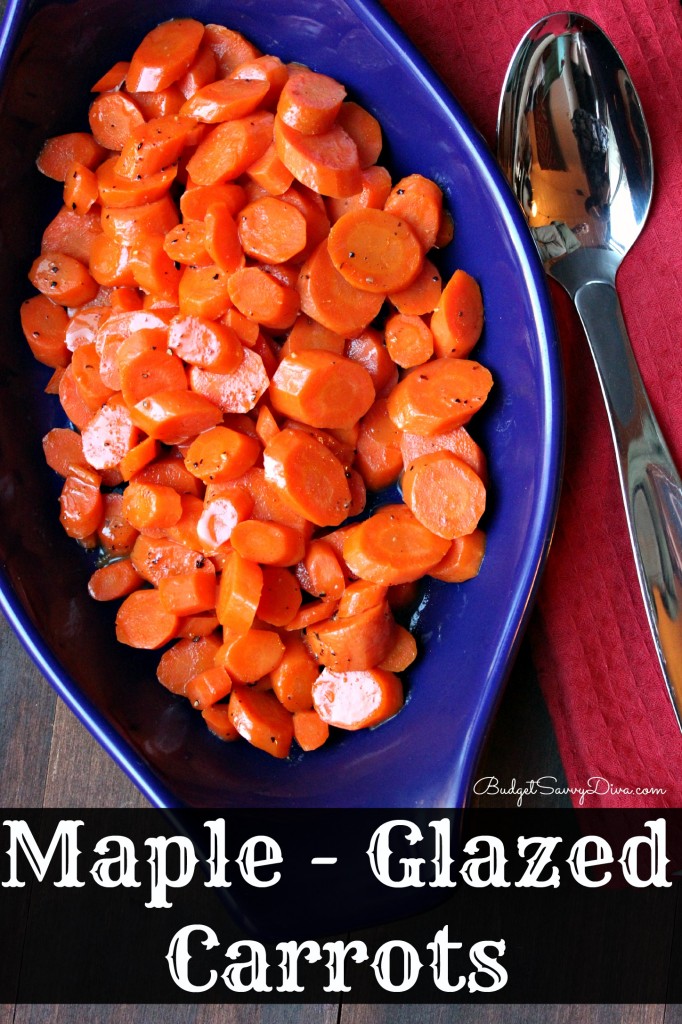 Go HERE to repin this recipe
I am not much of a carrot fan but these carrots are FABULOUS!
Have you ever had Maple – Glazed Carrots? They are naturally gluten – free
Total side note – you can totally see my dad and myself in the picture above in the spoon 😉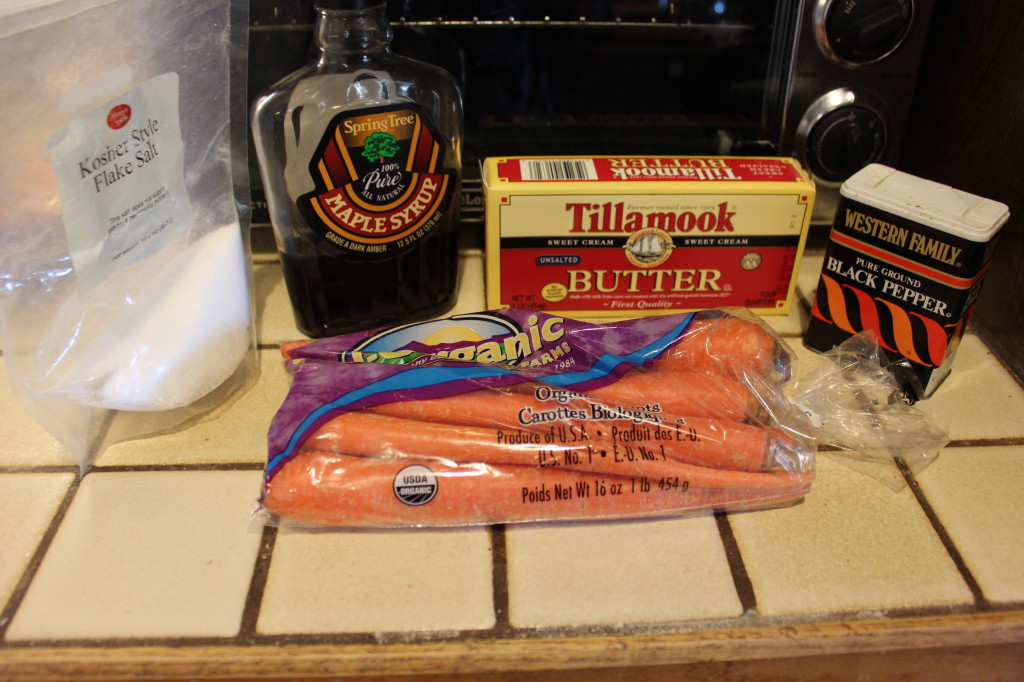 As you can see this is a very basic and rustic recipe. It is really simple to do simple boil the carrots and cook them in syrup and butter  – there is a great blend of sweet and spice ( with the salt and pepper)
I got my dad to cut the carrots ( I skinned them 🙂 )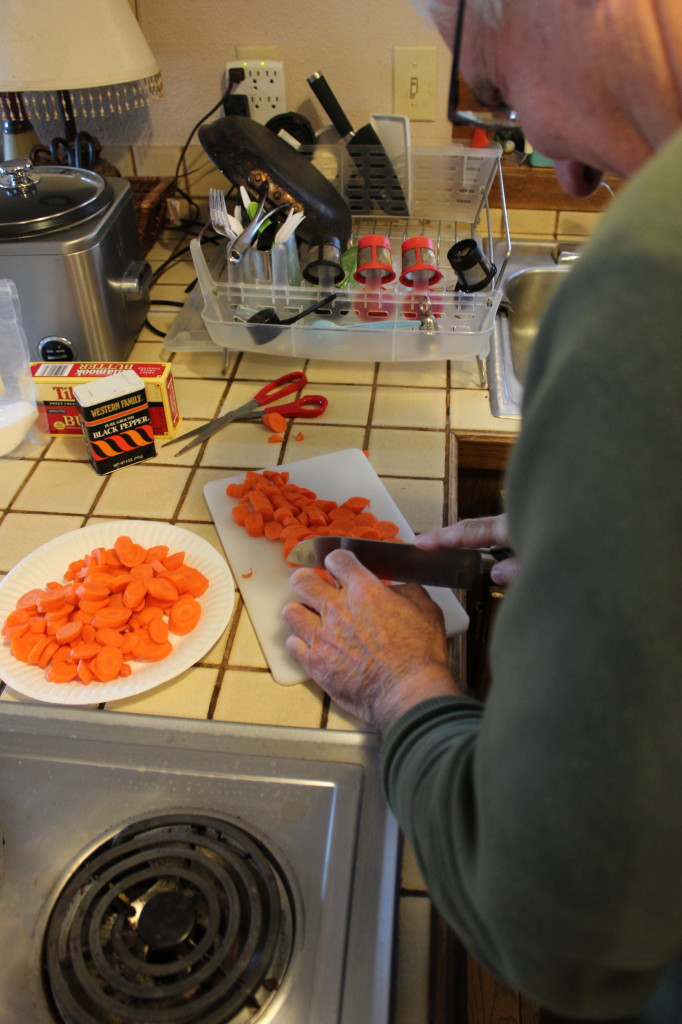 Go Dad GO!!!!
Now let's see closeup of the finished product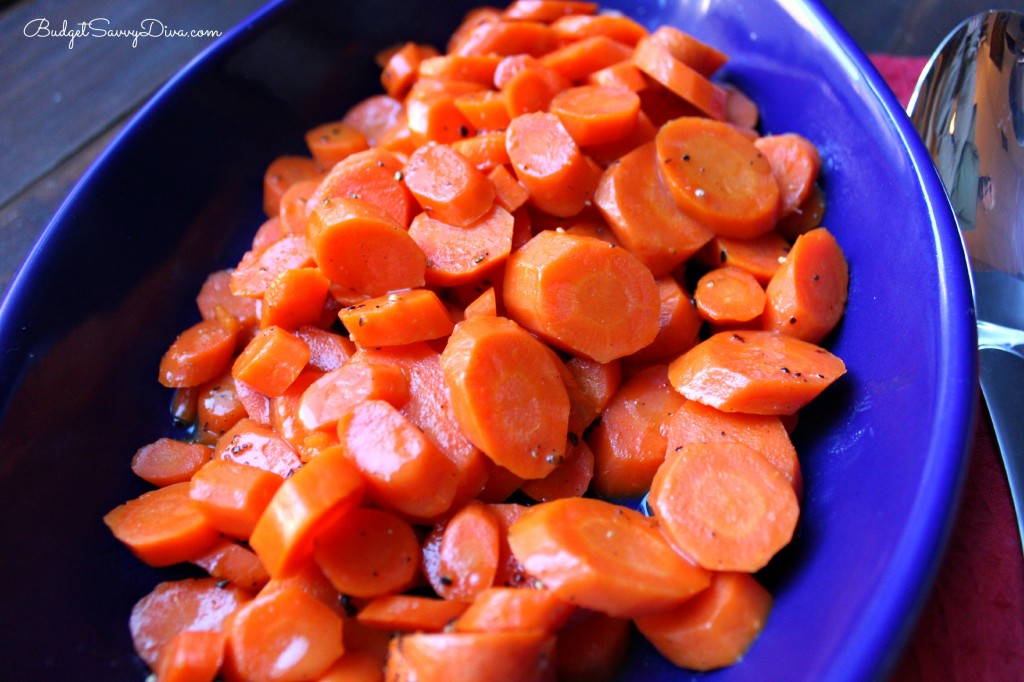 If you make any of my recipes I would love to see it – simply snap a shot and put it on instagram use the #budgetsavvydiva so I can check it out 🙂
Love You All!
Enjoy!
Maple - Glazed Carrots Recipe
Ingredients
2 lbs of carrots - Peel carrots and cut into pieces
½ Tsp of Salt
½ Tsp of Pepper
¼ Cup of Pure Mable Syrup
2 Tablespoon of Unsalted Butter
Instructions
In a large skillet place the following together - 1 cup of water, salt, and carrots
When it reaches a boil - lower heat to low medium and cover
Cook till carrots are tender - about 8 minutes
Place carrots back into skillet. Add butter, syrup, pepper.
Increase heat to medium and stir constantly for 5 minutes
Once everything is well glazed serve hot
Enjoy