Parmesan – Roasted Butternut Squash Recipe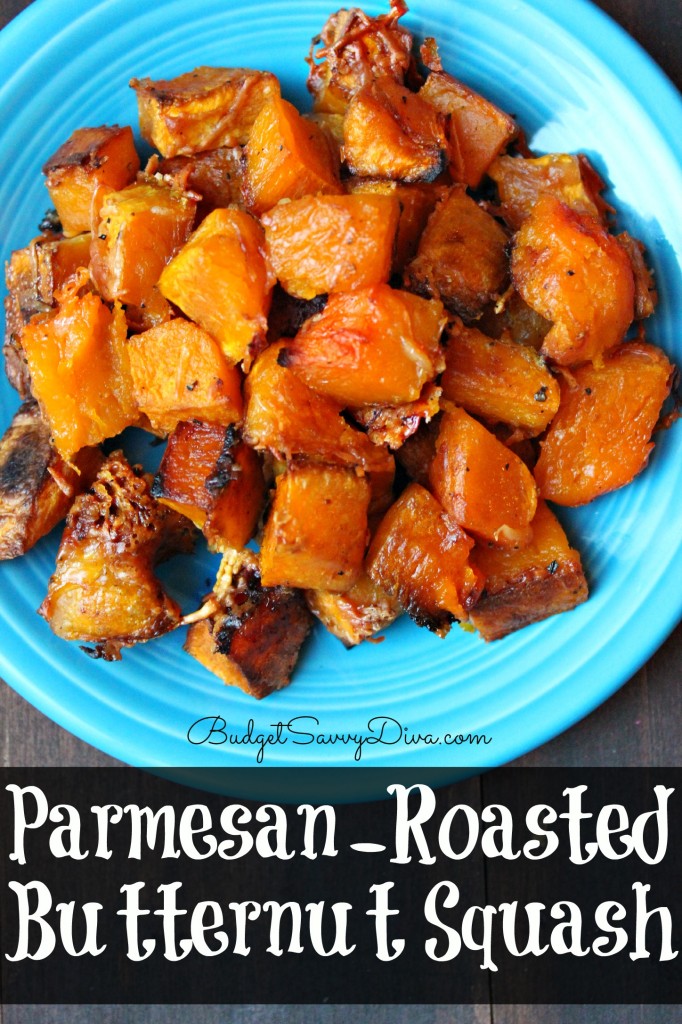 There is something so lovely about a simple rustic dish. If you have not worked with Butternut Squash before you really should – it kinda tastes like pumpkin but with a VERY nutty quality which is perfect when roasted with olive oil , some seasoning, and of course Parmesan cheese
This dish is naturally gluten – free
It is the perfect side to any meal – I especially like it paired with Chicken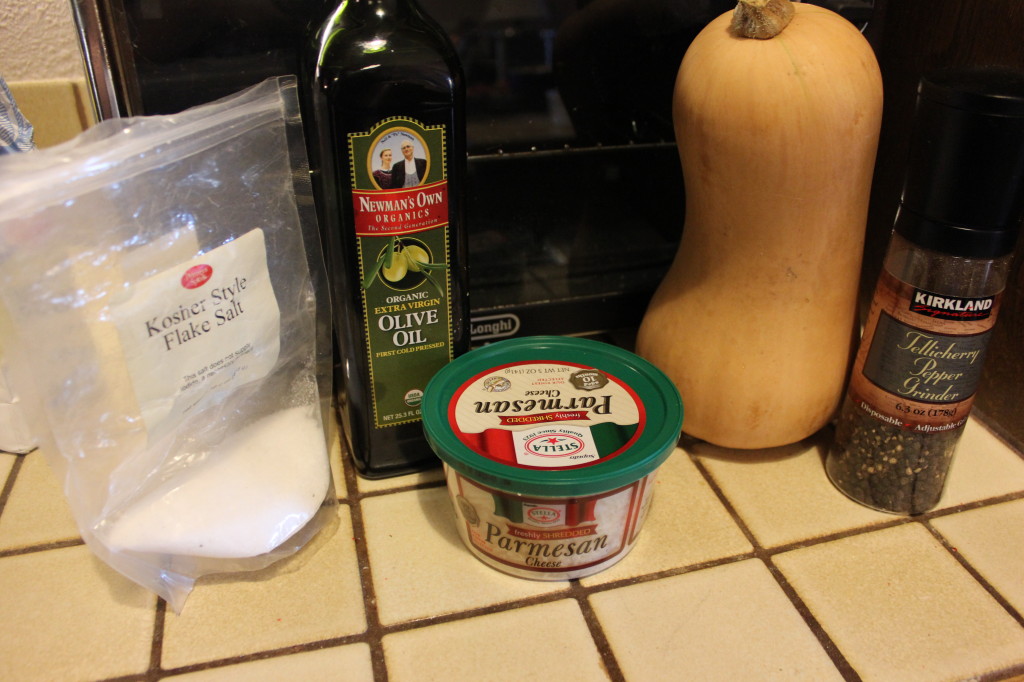 A 3.5 pound squash like the one is enough for 6 people easily. You should have the rest of the ingredients in your pantry
Do you like fresh grated parmesan cheese or do you use the powder stuff? Growing up we always bought the powdered parmesan cheese from Trader Joes section; however, when I started to buying the freshly grated Parmesan cheese it was almost life changing.
If you never tried the type of parmesan cheese as shown in the picture above please try — it is a little bit more expensive but the taste is so much better!
Here is a close up of the finished product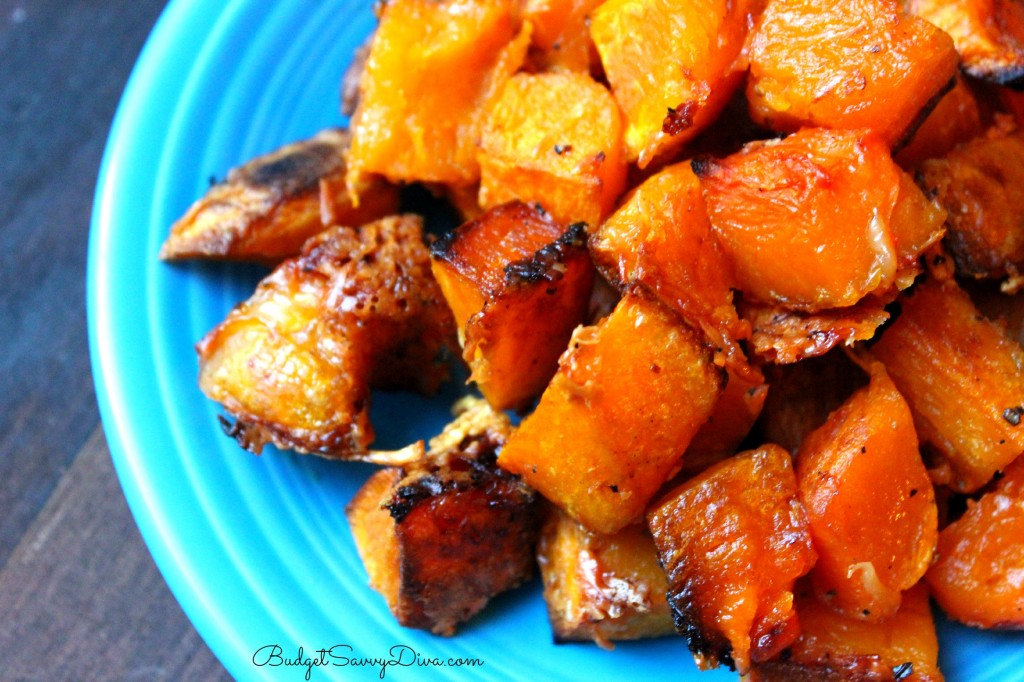 The outside is crunchy while the inside is smooth and rich – a VERY satisfying side that is NOT deep fried … dare I say somewhat healthy ?
If you make this recipe or any of the other ones I post I would love to see it 🙂 Just snap a picture and put it on instagram use the #budgetsavvydiva so I can find it 🙂
Love You All and Enjoy!
Parmesan - Roasted Butternut Squash Recipe
Ingredients
3.5 Pound Butternut Squash
½ Cup of Parmesan Cheese
Olive Oil
Salt
Pepper
Instructions
Preheat the oven to 375 and line a cookie sheet with parchment paper - you might need 2 cookie sheets.
Peel the squash and cut into cubes - I try and make it bite-size
Place the squash in a large bowl - add a HEALTHY pinch of salt and pepper and olive oil as well as cheese
Stir till combine
Place squash on the cookie sheet and bake for 30 minutes - at the 15 minute mark and flip the squash
Enjoy!