Nutella Stuffed Cookies Covered With Chocolate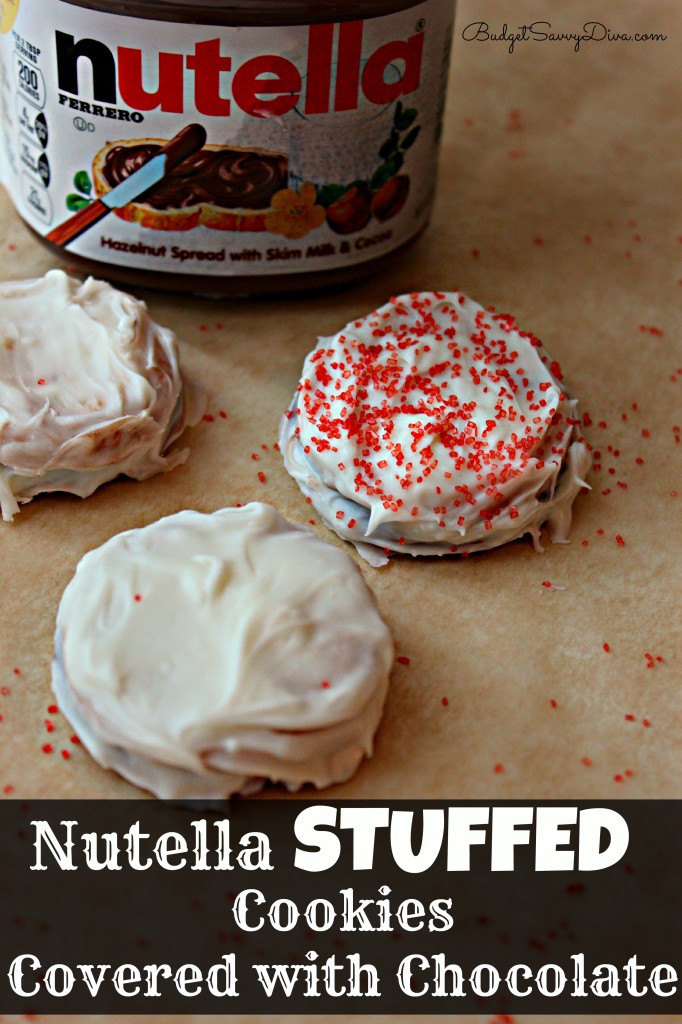 So I have a story for you – it was Christmas 2012 and I need to make some sort of dessert for a Potluck.
I live in Portland, OR after being born and raised in Los Angeles, CA so I am not too use to the weather here. It was cold, windy, and raining – not happy.
So I was determined to make something from my pantry; however, I was out of milk and eggs but that did not deter me – one talent I have is looking at a bunch of random food items and make something unique and yummy ( well most of the time 😉 )
I kept going back to Ritz crackers — there MUST be something I can do with them and I had white chocolate.
I know I know what you are thinking Ritz crackers are not cookies — do not knock it till you try it 🙂
I started tearing apart my whole pantry — because there was NOOOO way I was going out of the house in a storm
and suddenly I saw it a NEW jar of Nutella ( how a jar of Nutella survived in my house is beyond me)
I decided to create Nutella Stuffed "Cookies" covered in Chocolate
I really had no idea how it would go over — but Nutella is awesome …. I took a tray to the potluck and set it down. About 20 minutes later I went to check on it …. and the plate was EMPTY. I seriously thought someone has tried one and threw out the rest to spare everyone else from the "Nutella Disaster"  but I soon found out that they were all gone because people ate them!!!
They have already been requested for this year so I thought it would be a perfect recipe to share with you 🙂
Here are some shoots of the finished product – fell free to add sprinkles to them like I did 🙂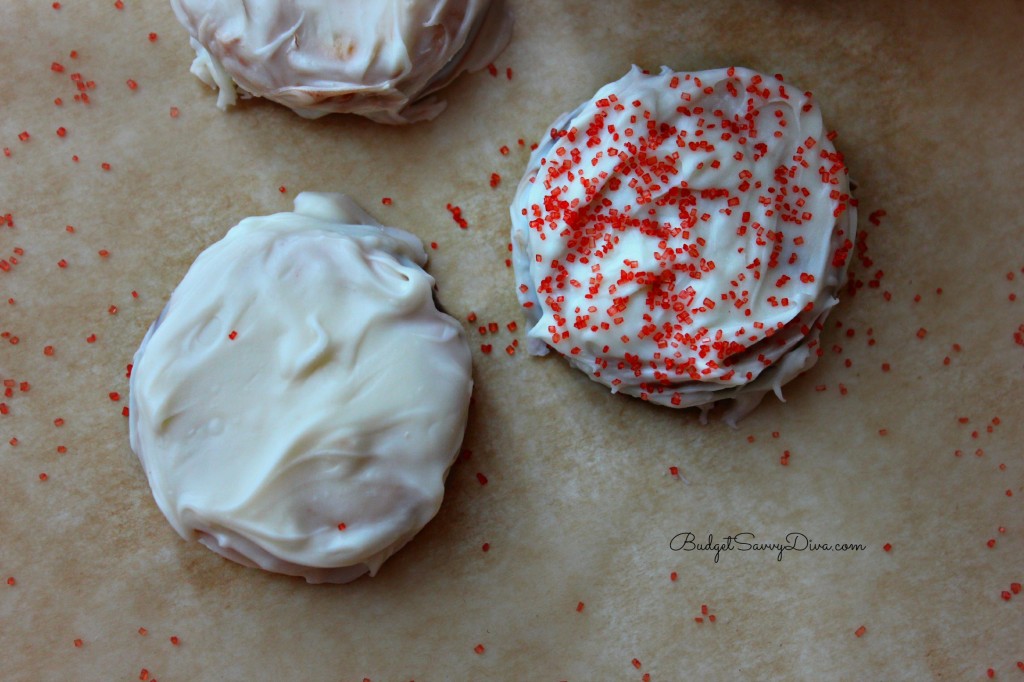 I love how the cookies look against parchment paper 🙂
If you make these cookies I would love to know what you think 🙂
I love reading your comment
I LOVE you!
Nutella Stuffed Cookies Covered With Chocolate
Ingredients
24 Ritz Crackers ( I use low fat )
Nutella
White Chocolate Chips - 2 Cups
Sprinkles - Optional
Instructions
Spread Nutella on 12 Ritz Crackers
Top each with a ritz cracker so the nutella is sandwiched in the middle
Melt white chocolate in the microwave - heat for 30 seconds at a time to make sure it does not burn
Dip the nutella ritz cookies into the white chocolate - once it is well covered place on parchment paper and let sit for 45 minutes
Enjoy!