Ultimate Mashed Potatoes Recipe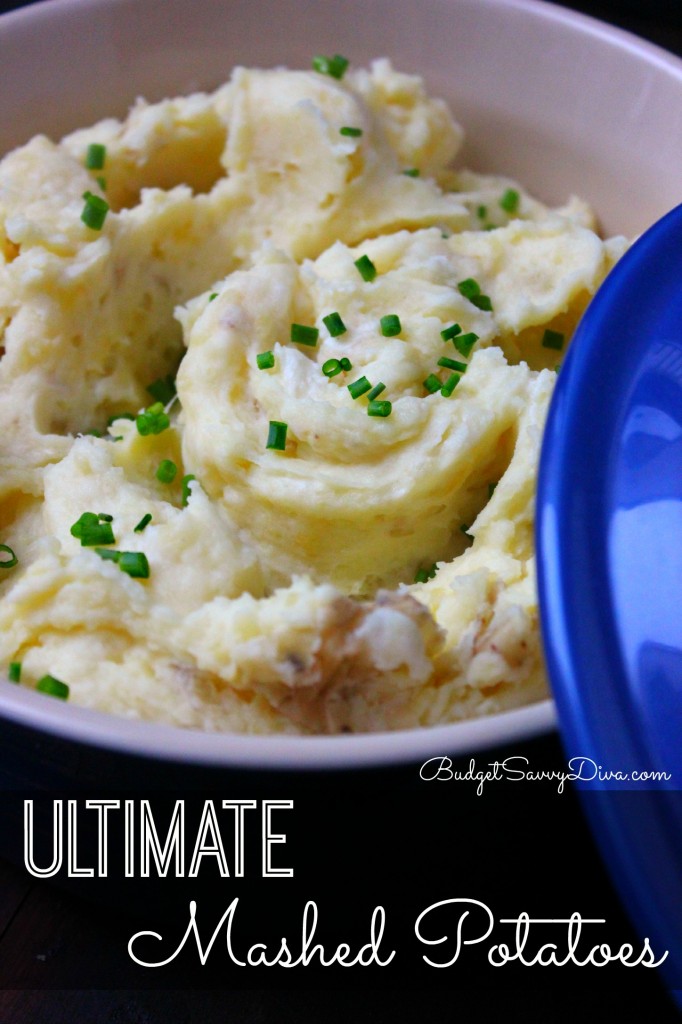 If you did not know I am Irish — and Irish people know a lot about potatoes.
I pride myself in whipping up the best mashed potatoes on this side of the Mississippi and I wanted to share my Ultimate Mashed Potatoes recipe – it is creamy, smooth, and rich!
If you make these potatoes for Thanksgiving your family is going to go CRAZY for them
Best of all they are SUPER DUPER easy to make and gluten – free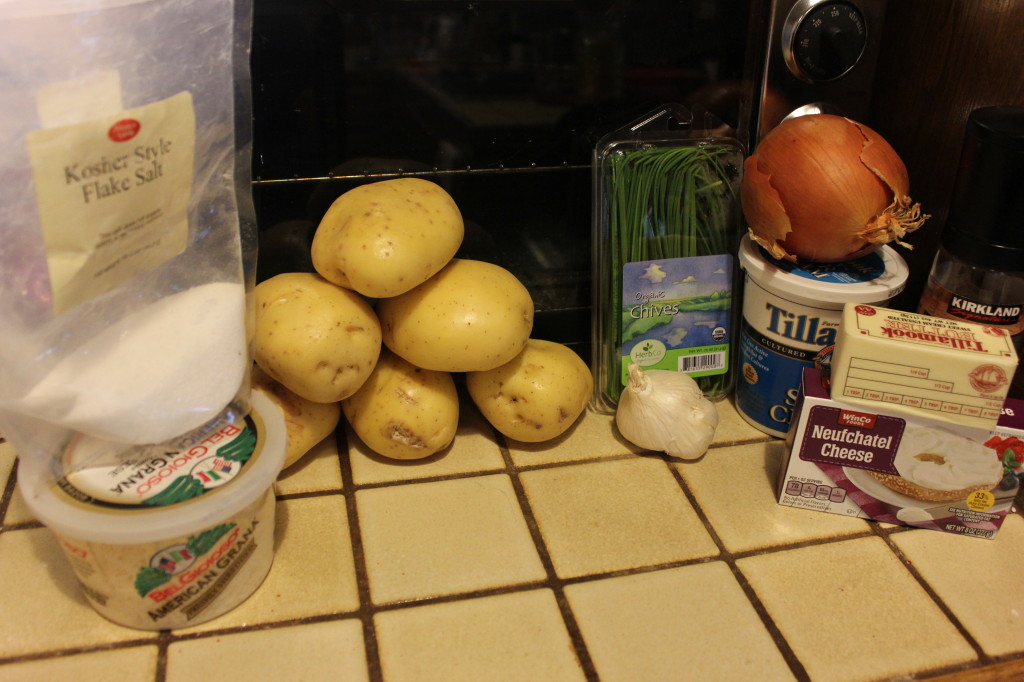 This dish makes enough for 4 – you can easily double or triple the recipe if you like
Everything you need to make this yummy dish is shown above
Just take a look at the picture below — don't you just want to eat some!!!
I serve these potatoes in a casserole dish for effect – I think the blue suits it very much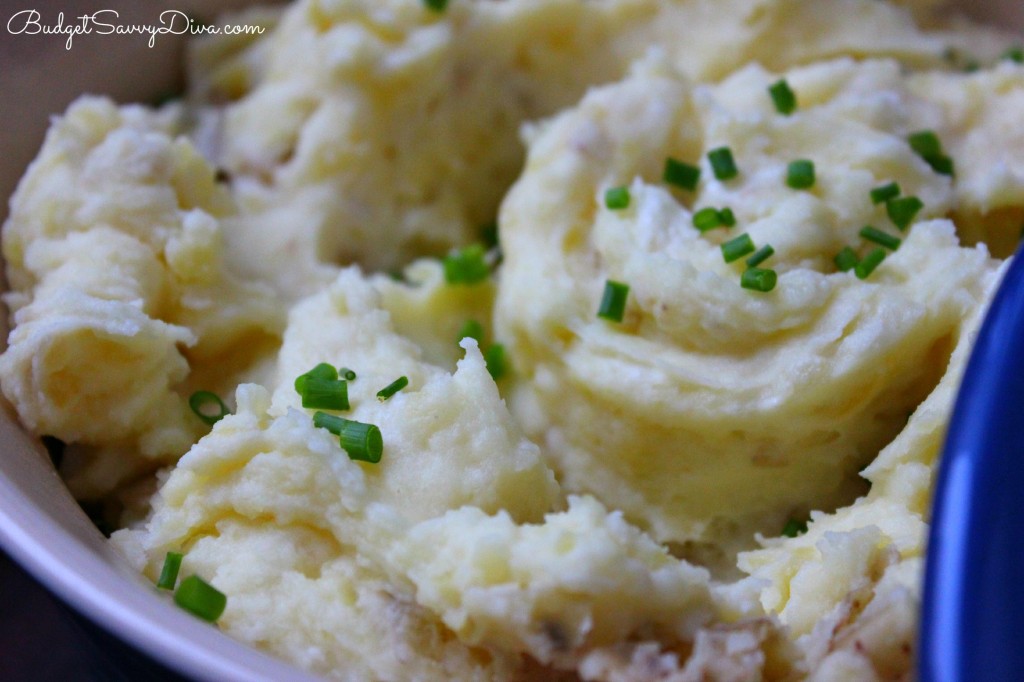 One last picture before we get into the recipe – if you make this recipe let me know how you like it 🙂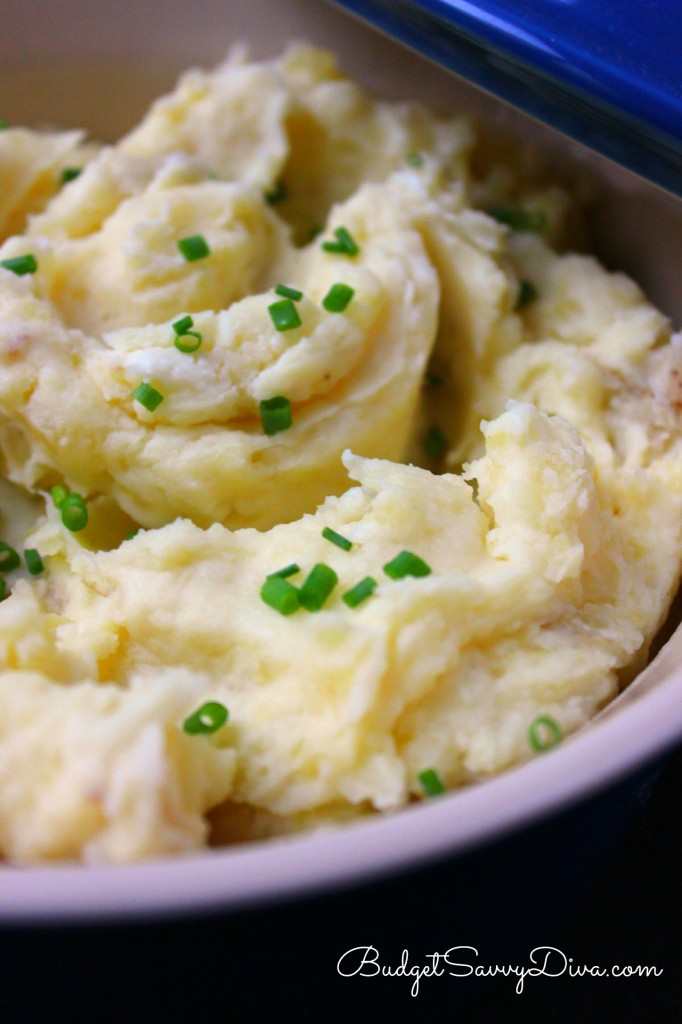 Ultimate Mashed Potatoes Recipe
Ingredients
5 Yukon Potatoes - They are gold in color
3 garlic cloves
¼ cup of onion - finely diced
4 ounces of sour cream
2 ounces of light cream cheese
¼ cup of parmesan cheese
¼ cup of butter
Chives - Garnish
Instructions
Cut each potato into 4 pieces - I leave the skin on
Place the potatoes, garlic ,and onions into boiling water - I use a large stock pot
Boil till potatoes are tender
Drain ( none of the potatoes, garlic, or onions should come out)
Place the potato mix back into the pot - over low heat add cream cheese, parmesan cheese, sour cream , and butter
Mash like it is going out of style
Place in serving dish and garnish with chives
Enjoy!