How to Make Your Own Mayo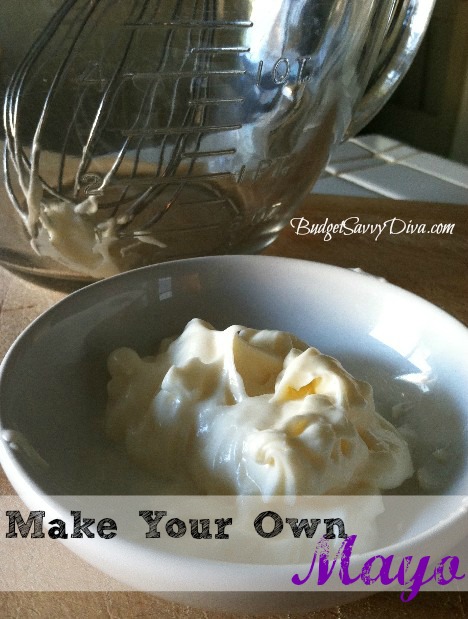 DIY Mayo
If you do not usually have mayo in your house, and hate to buy a big container to include in a recipe, be sure to try this easy to make homemade mayo.
Combine the yolk of one large egg yolk and  tablespoon of dijon mustard in a bowl and whisk together until well mixed. Slowly add 1 1/3 cups of vegetable oil in a thin stream, whisking constantly, until completely combined and mayo is thick.
Then just whisk in about 4 teaspoons of white wine vinegar and add salt and pepper to taste.
If you make this I would love to see picture – snap a picture and put it on instagram use the #budgetsavvydiva so I can check it out 🙂
Love You Guys 🙂