Cracker Barrel Grilled Chicken Tenders Recipe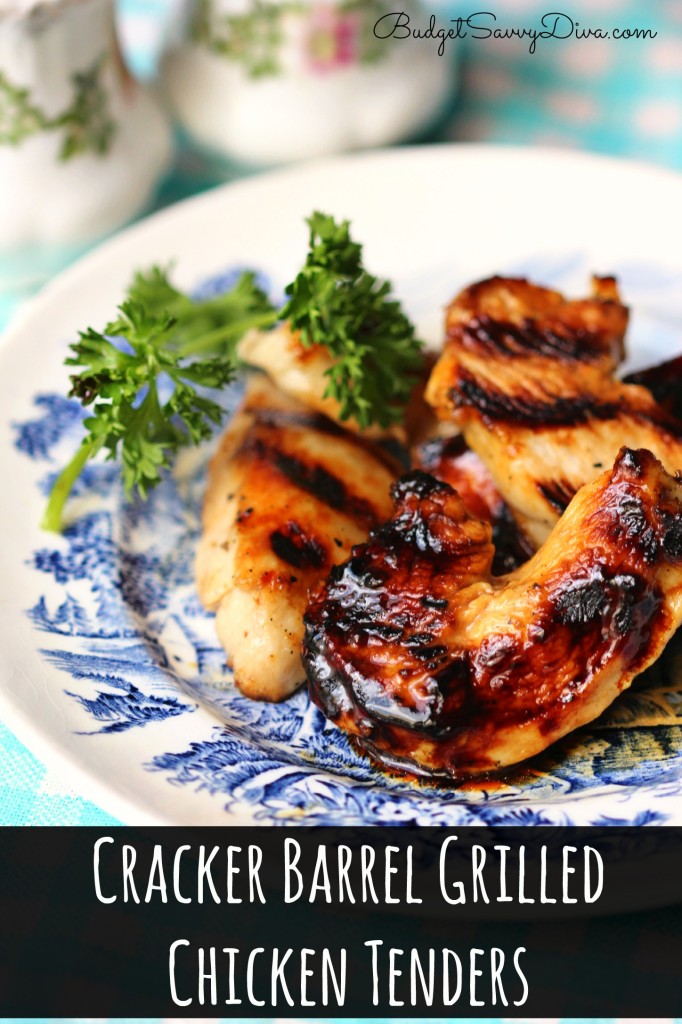 Make sure to REPIN this awesome sauce recipe 🙂
My Cracker Barrel obsession continues.
Throughout my youth each summer was spent in Lancaster, Pennsylvania on a chicken and dairy farm ( the whole back story to that is for another day) ; however, it was a mere 20 minutes from Cracker Barrel – my mom and I ate at that Cracker Barrel on route 30 ( I think that is the right number) so many times!
I would always get the Grilled Chicken Tenders – yum yum yum
I have been making them at home for years now and I would love to share Cracker Barrel Grilled Chicken Tenders Recipe with you 🙂
If you want to check out more of my Copy Cat Cracker Barrel Recipes go HERE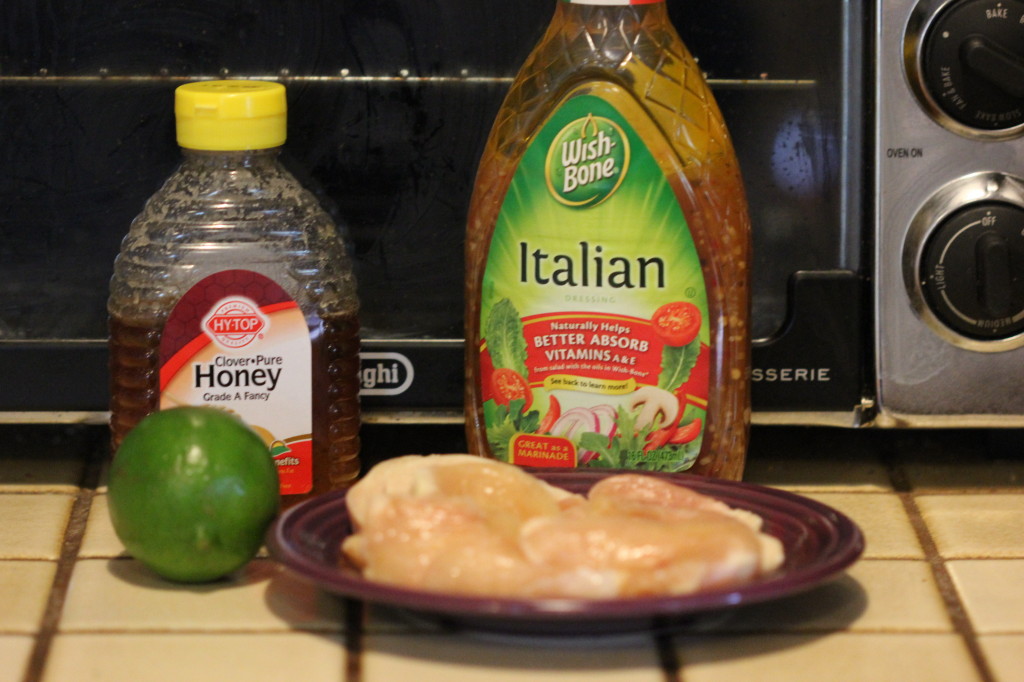 This is ALL you need – ( don't you love when recipes are simple 🙂 )
Best of all this recipe is completely gluten free – I use Wish Bone Italian Dressing ( which is gluten free 🙂 )
My dad helped me cook this chicken because he rocks like that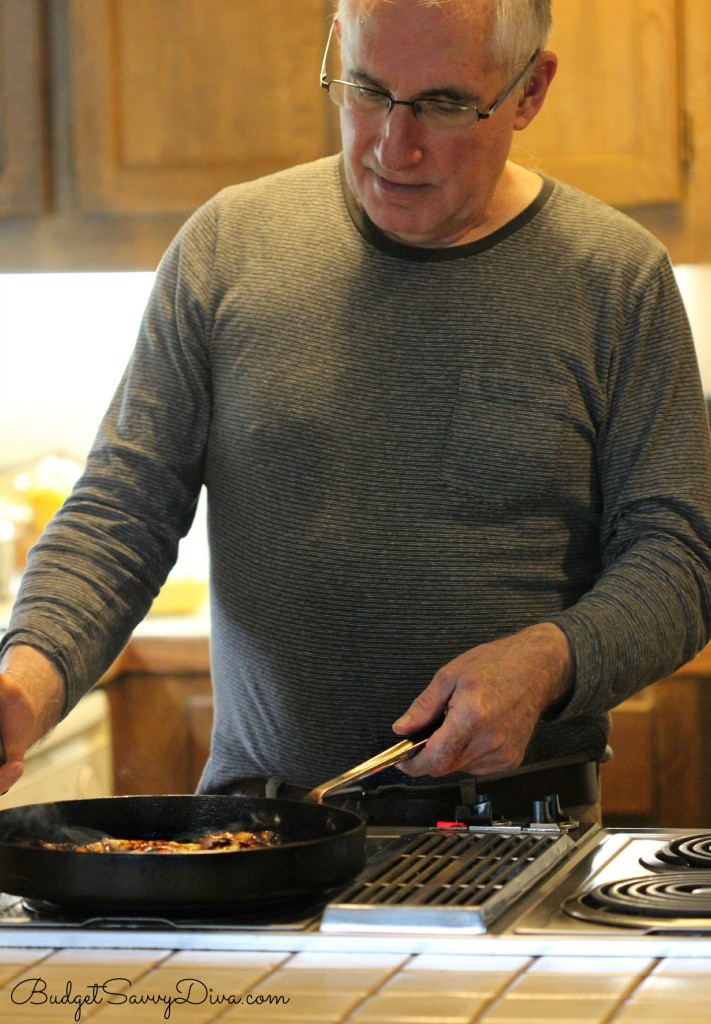 We use a grill pan ( if you do not have one it really is a must ( especially if you like grill marks like I do 🙂 )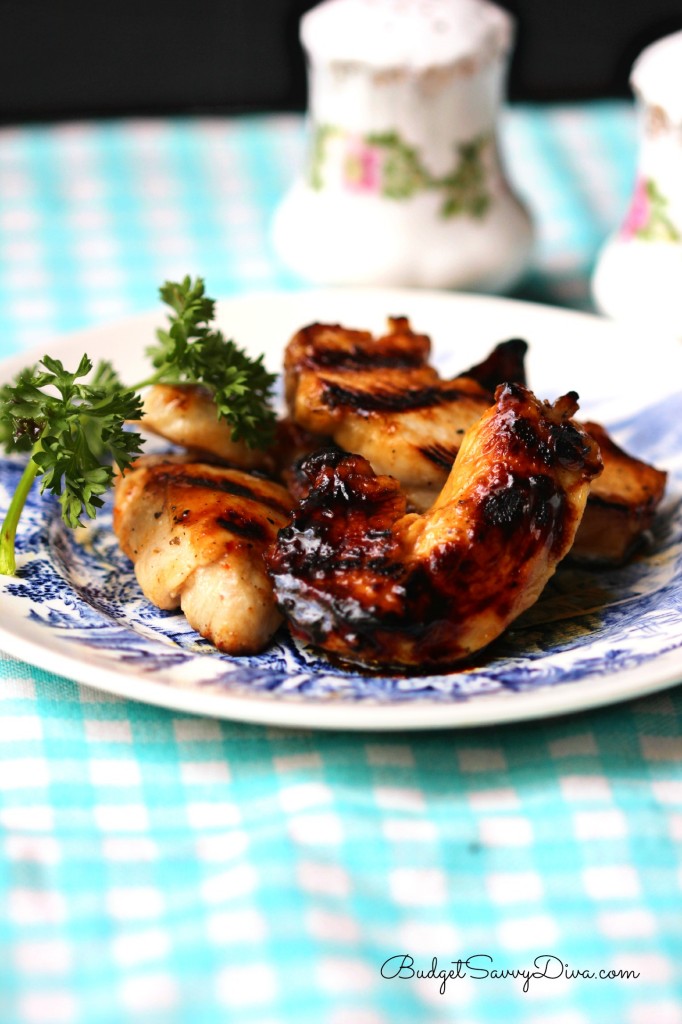 The honey and sugar in the dressing creates such a wonderful glaze on the chicken ( SOOOOO good) this recipe makes enough for 2 hungry people ( my mom and I split the chicken and it was enough for each for lunch)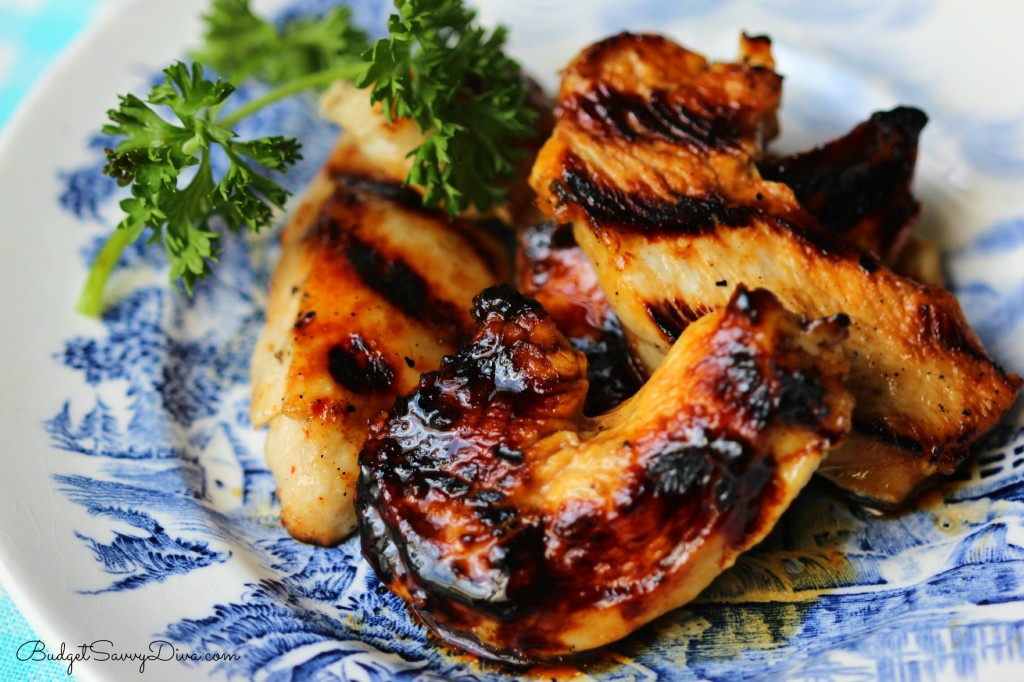 This is a simple go to recipe for a weekday meal — I know you will love it
If you make the Cracker Barrel Grilled Chicken Tenders Recipe please make sure comment and let us know what you thought of it 🙂
Love You Guys!
Cracker Barrel Grilled Chicken Tenders Recipe
Ingredients
1 pound of chicken breasts cut into tenders
2 teaspoons of honey
½ cup of Italian dressing
1 teaspoon of lime juice
Instructions
In a gallon bag combine all the ingredients together - make sure everything is well mixed together
Place the bag in the fridge for 1 hour
Take the chicken out of the bag ( throw away the bag with the marinade )
Cook the chicken on a skillet until fully cooked ( about 10 minutes)
Serve and Enjoy!