Quick and Easy Shrimp Recipe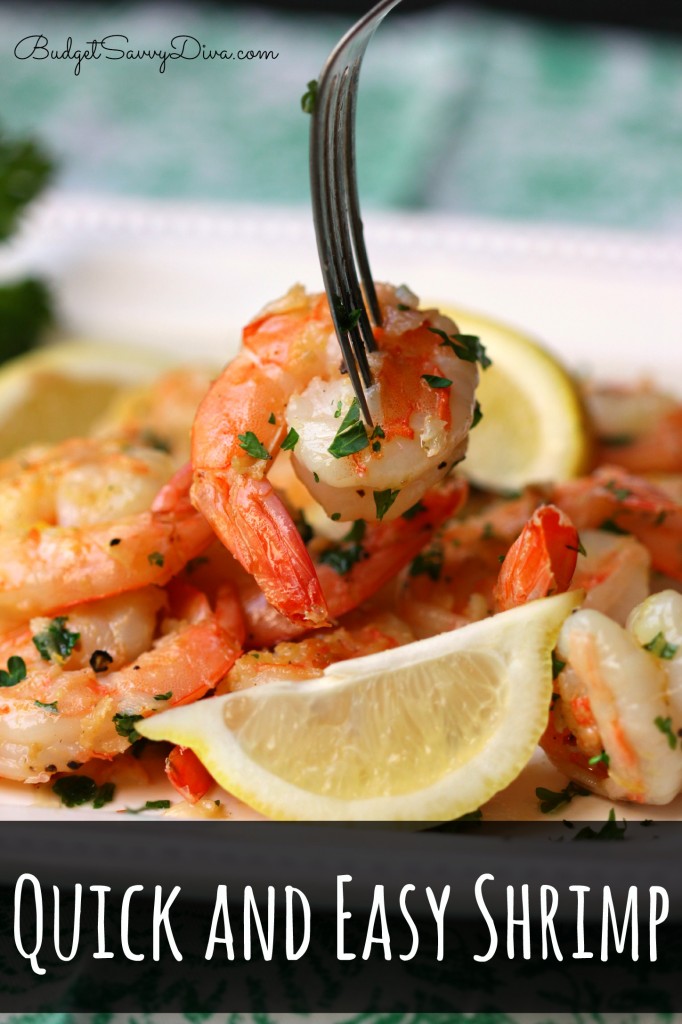 Be super awesome and REPIN this recipe
Can I just tell you that this is one of my best recipes in a while. Though I do love all my recipes I think this one is spot on ( my dad ate it all in one standing – YES STANDING –  the Quick and Easy Shrimp was so good he did not bother to sit down.
This recipe really easy ( SUPER easy) – it is simple and fresh flavors perfect for the warmer weather – simply pair this with a simple rice and you are set for dinner
What are other ways you like to have shrimp 🙂 I would love some inspiration for future recipes 🙂
I ended up using about 12 jumbo shrimp – we kept the tails on ( you do not have too but both my dad and I like how the look for the picture)
The Quick and Easy Shrimp only takes about 10 minutes to make – we cooked the shrimp in a skillet. Actually I should say my dad cooked the shrimp ( as you can see below)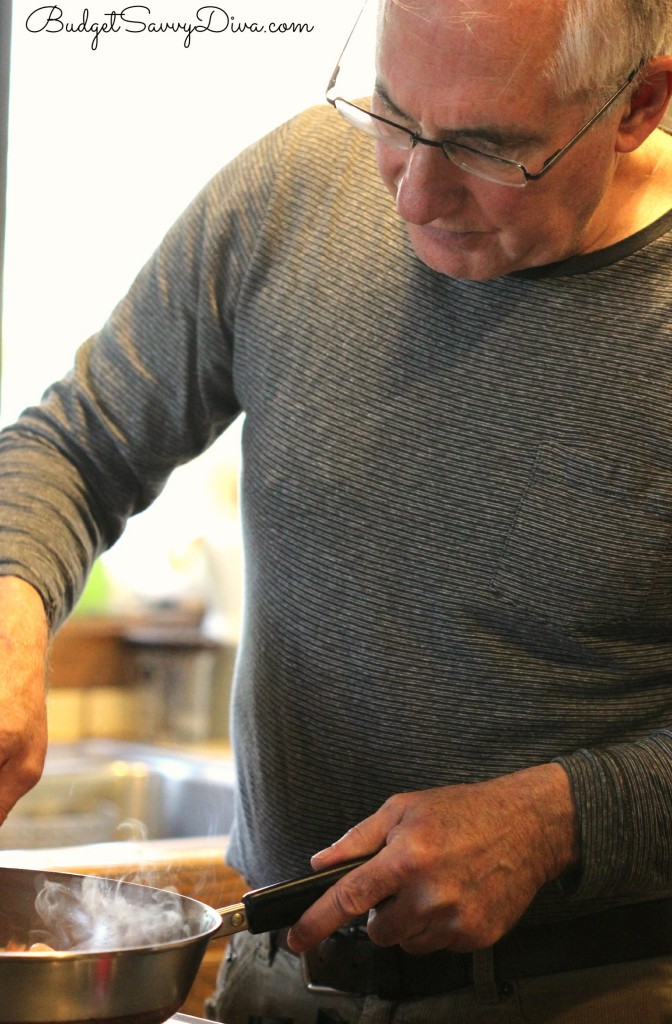 To give the shrimp a little zip I used some red pepper flakes ( remember a little goes a LONG way)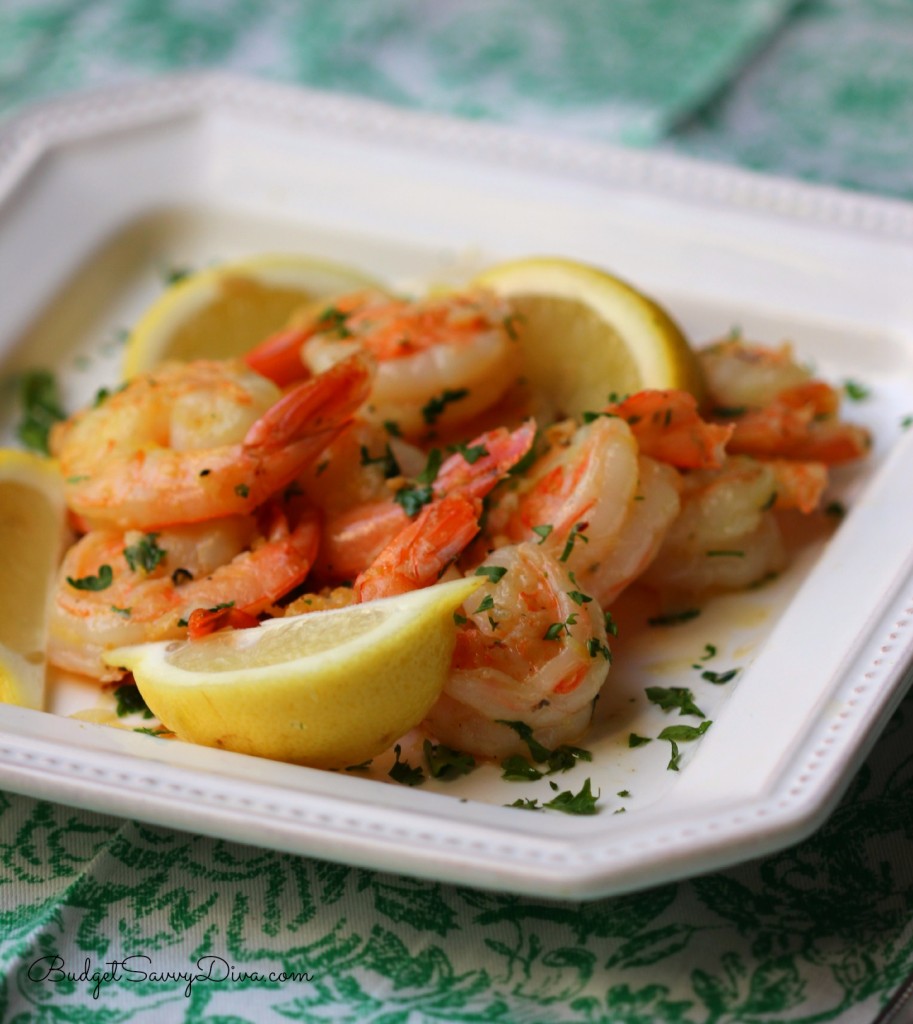 The Quick and Easy Shrimp is gluten free as well – and is just a perfect recipe for any weekday ( do you not agree) – this recipe makes enough for a family of four ( as long as you have a nice side) OR enough for one dad ( *cough* my dad)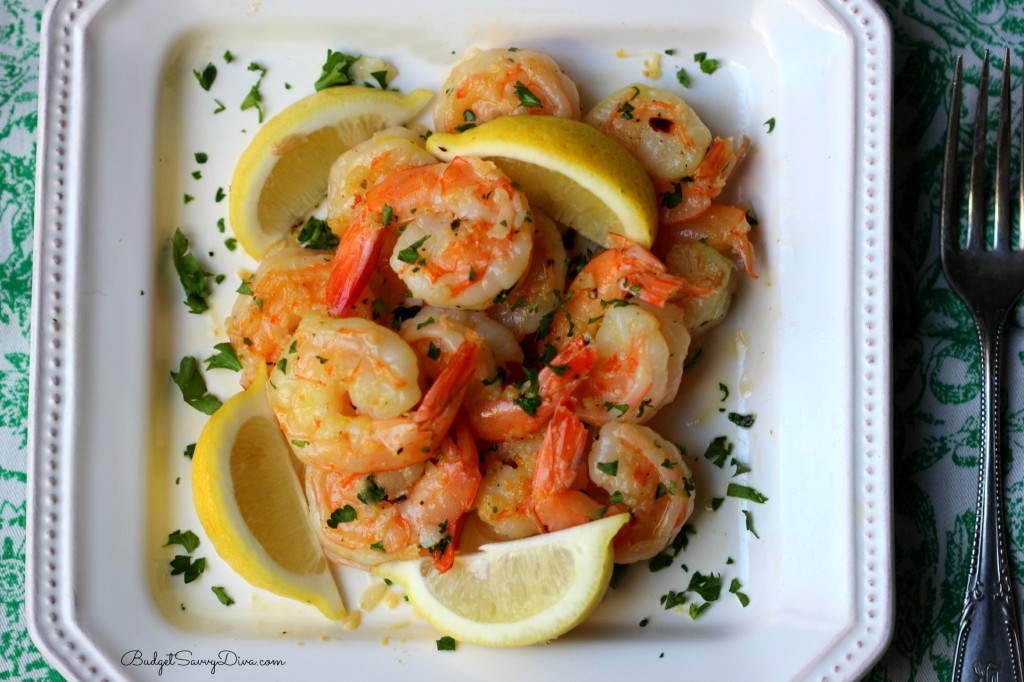 If you do make the Quick and Easy Shrimp recipe pretty please comment on what you think 🙂 I love to read your thoughts
Love You Guys!
Quick and Easy Shrimp Recipe
Ingredients
12 Jumbo Shrimp ( peeled, deveined)
Olive Oil
1 Garlic Clove, minced
¼ teaspoon of red pepper flakes
1 teaspoon of lemon zest
1 Tablespoon of Lemon Juice
Fresh Parsley - Chopped
salt
pepper
Instructions
Heat oil in a skillet - add garlic, shrimp, and red pepper flakes
Add dash of salt and pepper
Once the shrimp is pink add lemon zest and juice
Cook for one more minute
Transfer to serving plate and garnish with parsley
Enjoy!