Easy Parmesan- Roasted Asparagus Recipe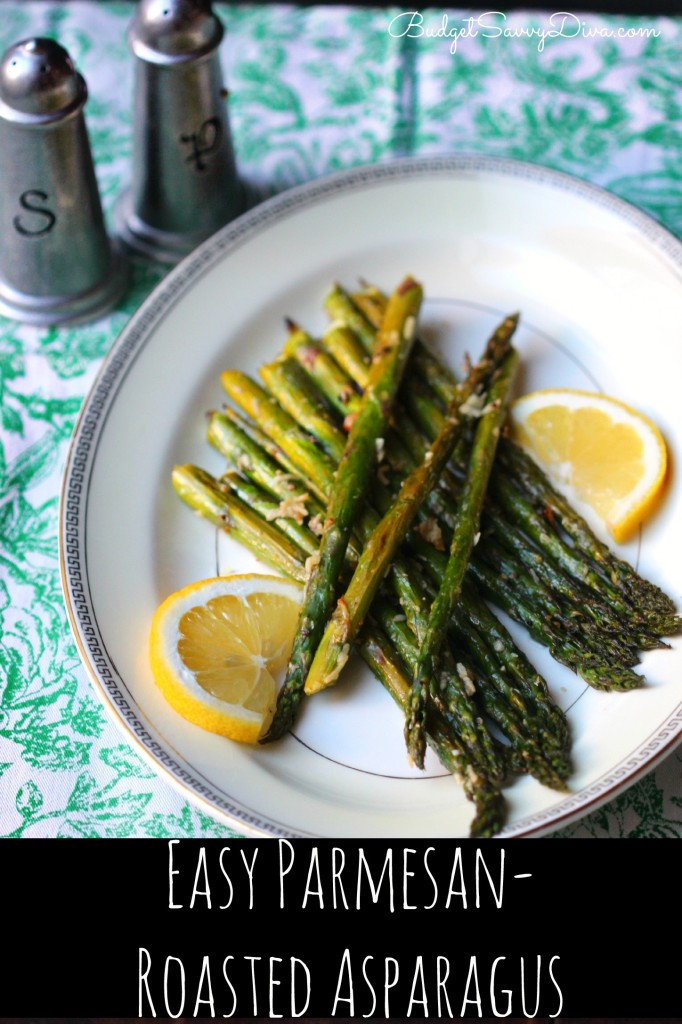 Make sure to REPIN this recipe 🙂
I am on a HUGE roasted veggie kick at the moment. If you did not know I have been gluten – free for a good 5 or 6 years now so when I can make sides that the family will enjoy that are naturally gluten – free I am always a big fan
I know I have done some variations of roasted asparagus but this is one I have been using lately – do you have a recipe you make on a weekly basis that is constantly evolving?
This is one of those recipes for me 🙂
I have been using a ton more citrus in my meals – it must been the change of the weather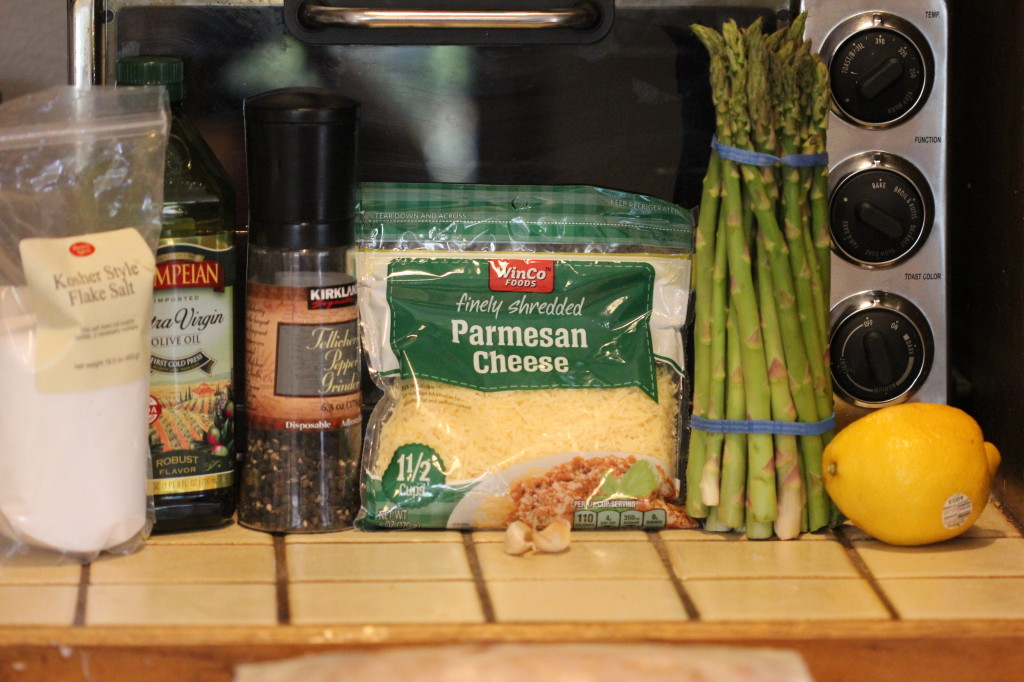 This is the way I make this recipe – I do change up a few things – I usually do a bit of garlic and onion powder — but this is the basic recipe I have been making the past month
I usually serve this with a Costco chicken. If you do not know what a Costco chicken is – let me explain. This term "Costco Chicken" is one we have used since my earliest memories
Costco sells whole cooked chicken for about $5 – I usually buy a couple when I am at Costco
Twice a week for dinner I break down the chicken completely – Eric gets the dark meat and I get the white meat — I serve the chicken with a veggie
Simple and inexpensive ( my two favorite words EVER)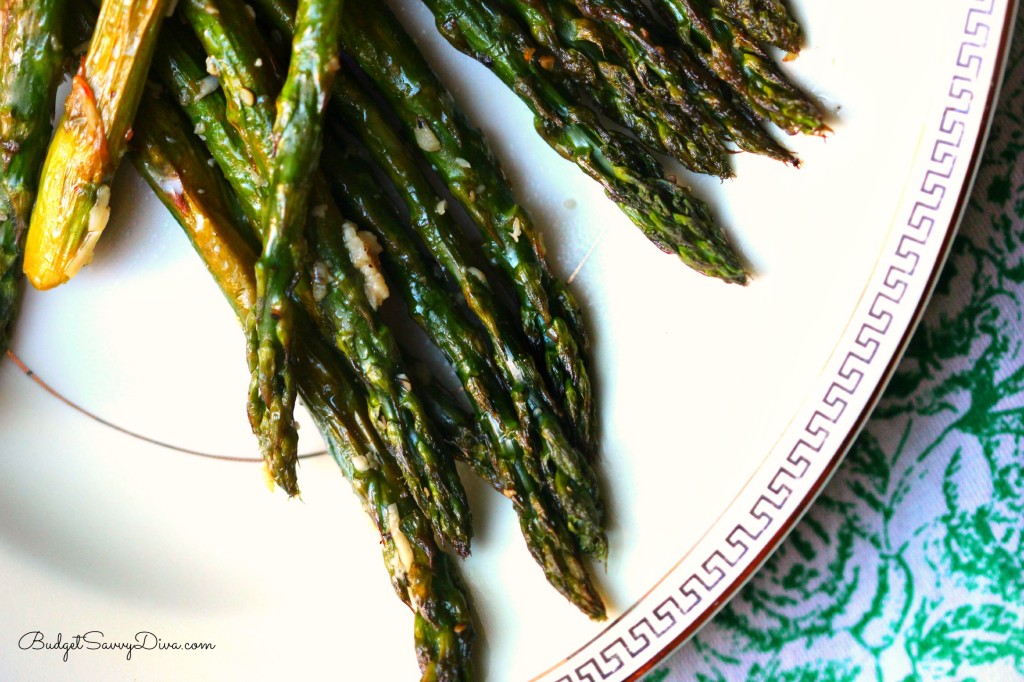 If you make the Easy Parmesan- Roasted Asparagus Recipe please make sure to comment and let us know what you thought 🙂
Love You Guys!
Easy Parmesan- Roasted Asparagus Recipe
Ingredients
1 bunch of Asparagus - tips trimmed
Olive Oil
3 Tablespoons of Parmesan Cheese
2 Cloves of Garlic, minced
1 Tablespoon of Lemon Juice ( ¼ lemon)
½ teaspoon of salt
½ teaspoon of pepper
Instructions
Preheat oven to 425 - line a cookie sheet with parchment paper
In a large mixing bowl - add all the ingredients together - in terms of olive oil - I do a nice swig --- about 1 -2 tablespoons of oil
Once everything is nicely covered pour the asparagus onto the parchment paper and bake for 15 minutes - around the 8 minute mark turn the asparagus over
Enjoy