SUPER Cheesy Scalloped Potatoes Recipe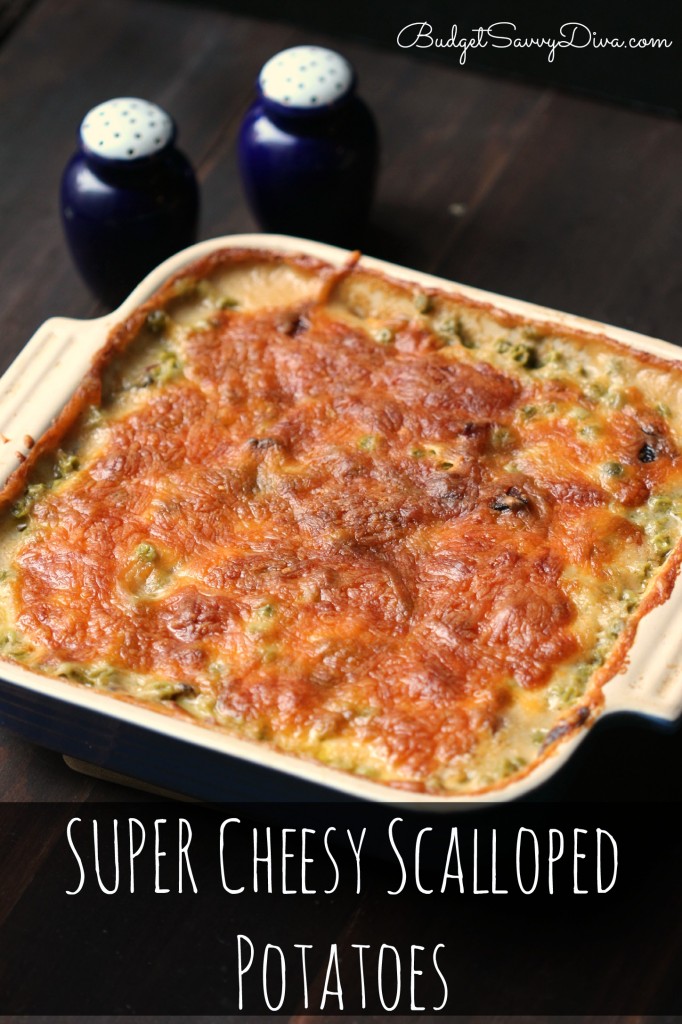 Make sure to REPIN this recipe
I am an Irish girl so I know a thing or two about potatoes 😉
I love this SUPER Cheesy Scalloped Potatoes because I was able to sneak in some veggies and switch out milk for almond milk – and it still takes Delicious – it was gone pretty quickly ( I paired it with a nice whole chicken)
Have you ever made scalloped potatoes before?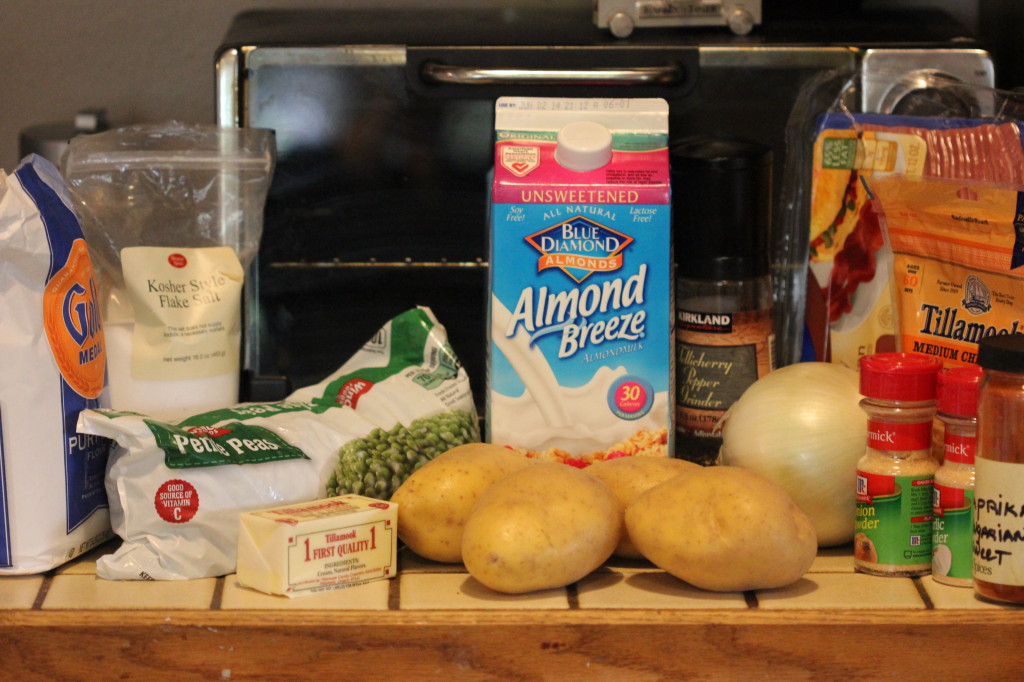 I try anyway I can to add vegetables to my recipes when I can – I decided to add a cup of frozen peas to the SUPER Cheesy Scalloped Potatoes – I think they were a perfect fit
If you are wanting to increase the protein and the yummy level – add some crumbled bacon would be a add in ( which is exactly what I did )
I always use turkey bacon – it always does the trick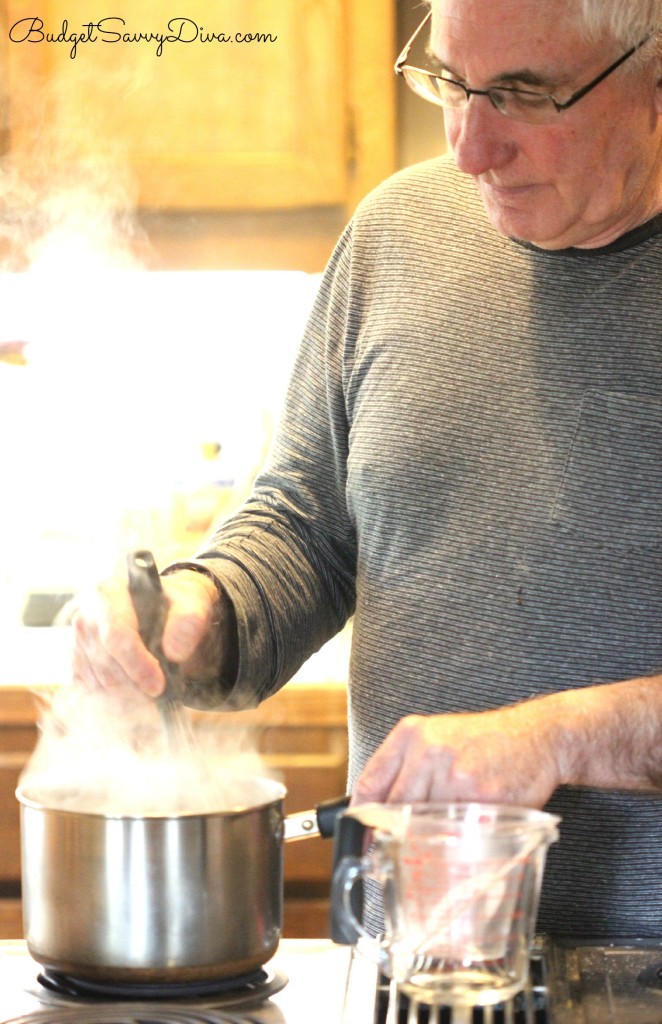 Here is my awesome dad – heating up the cheese mixture 🙂
I absolutely love the crispy cheese shell on the top — that to me is pure perfect – YUM!  If you make the SUPER Cheesy Scalloped Potatoes recipe please make sure to comment and let us know what you think 🙂
Love You Guys!
SUPER Cheesy Scalloped Potatoes Recipe
Ingredients
4 Cups of Potatoes - sliced and peeled
1 Cup of Frozen peas
2 Cups of Milk
4 Strips of Bacon - crumbled
¼ Cup of Flour
2 Tablespoons of Flour
½ teaspoon of salt
½ teaspoon of pepper
¼ teaspoon of garlic powder
¼ teaspoon of onion powder
Pinch of Paprika
2 Cups of Cheddar Cheese
¼ cup of onion - chopped
Instructions
Preheat the oven at 350 - lightly grease a 8x8 casserole dish
Layer potatoes ( should be about 3 layer - sprinkle onions and bacon through out each layer
In a saucepan whisk - milk, peas, butter, flour, salt, pepper, garlic powder, onion powder - for 7 minutes - add 1½ Cup of cheese - mix until melted
Pour sauce over potatoes - add the rest of the cheese on top
Cover and bake for 1 hour
Uncover and bake for 20 more minutes
Enjoy!
Recipe is adapted from HERE