Super Easy Mashed Potatoes Recipe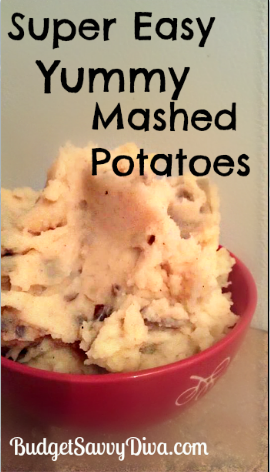 Make sure to pin the recipe or REPIN IT!
Did you pre-order Budget Savvy Diva's Book Yet ?! Over 40 Recipes
Find out all the details HERE
Everyday at 1 pm PST/ 4pm EST Budget Savvy Diva posts a NEW RECIPE 🙂 I might miss this time every now or then – but I know you understand
Make sure to follow Budget Savvy Diva on Facebook 🙂
Find Copy Cat Restaurant Recipes HERE
Find Crock Pot Recipes HERE
Find Gluten Free Recipes HERE
Find more Recipes HERE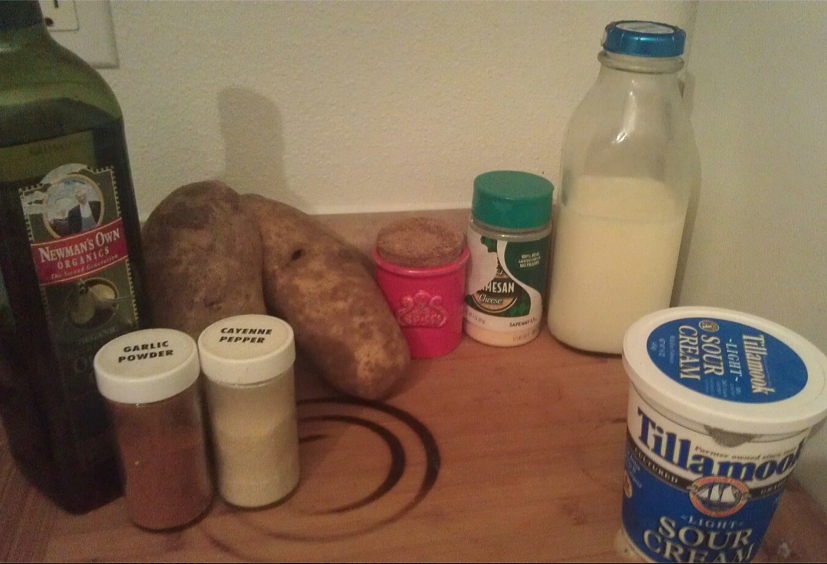 What You Need
3 pounds of russet potatoes
1/2 cup of light sour cream
1 teaspoon of garlic powder
Pinch of Cayenne powder
1/2 cup of milk
1/2 teaspoon of pepper
drizzle of olive oil
1/4 cup of grated Parmesan cheese
What To Do
Dice up the potatoes – Smaller you cut them the faster they cook. Boil water in a large pot. Place potatoes in the pot.
Cook till tender. Drain water
Drizzle oil over potatoes. Mash. Add all the seasoning. Mix in sour cream and milk. Mash till completely smooth
Enjoy. This recipe is gluten – free
Super Easy Mashed Potatoes
Ingredients
3 pounds of russet potatoes
½ cup of light sour cream
1 teaspoon of garlic powder
Pinch of Cayenne powder
½ cup of milk
½ teaspoon of pepper
drizzle of olive oil
¼ cup of grated Parmesan cheese
Instructions
Dice up the potatoes - Smaller you cut them the faster they cook. Boil water in a large pot. Place potatoes in the pot.
Cook till tender. Drain water
Drizzle oil over potatoes. Mash. Add all the seasoning. Mix in sour cream and milk. Mash till completely smooth
Enjoy. This recipe is gluten - free