Roasted Parmesan Potatoes Recipe




If you did not know I am Irish …. and Irish people know a thing or two about potatoes. These Roasted Parmesan Potatoes are the best potatoes I have ever had!
Crispy on the outside but smooth on the inside ( I just got hungry thinking about it)
Though I used a cask iron skillet feel free to use whatever medium size skillet you have on hand 🙂
You can use russet potatoes but I personally go for the golden potatoes ( they tend to be more expensive but the taste is OUT OF THIS WORLD)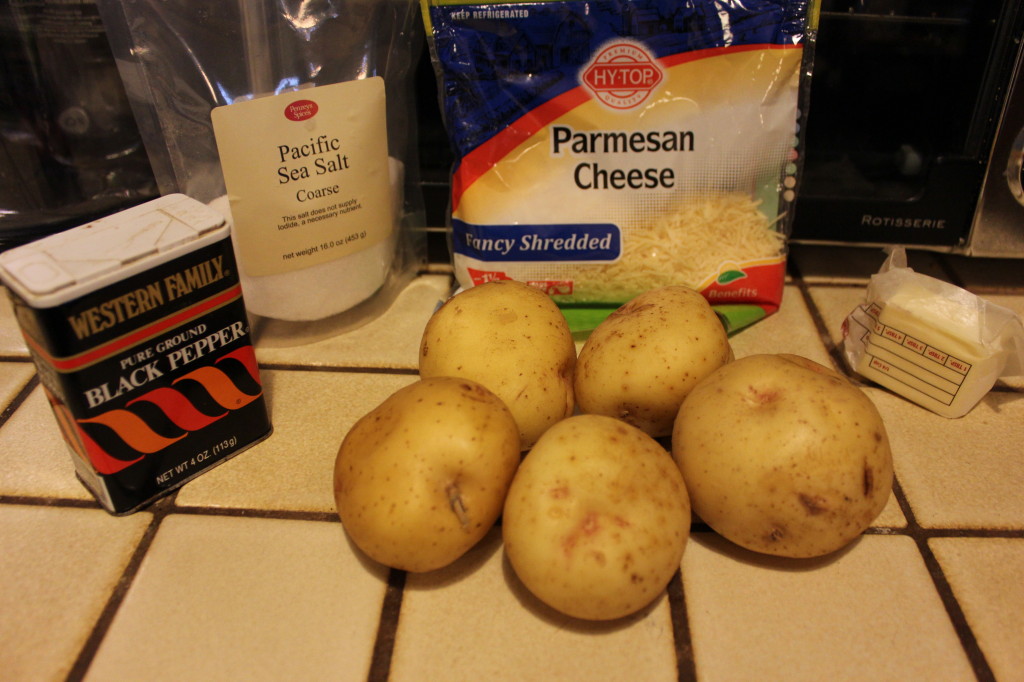 ONLY 5 ingredients as well PLUS it is naturally gluten – free 🙂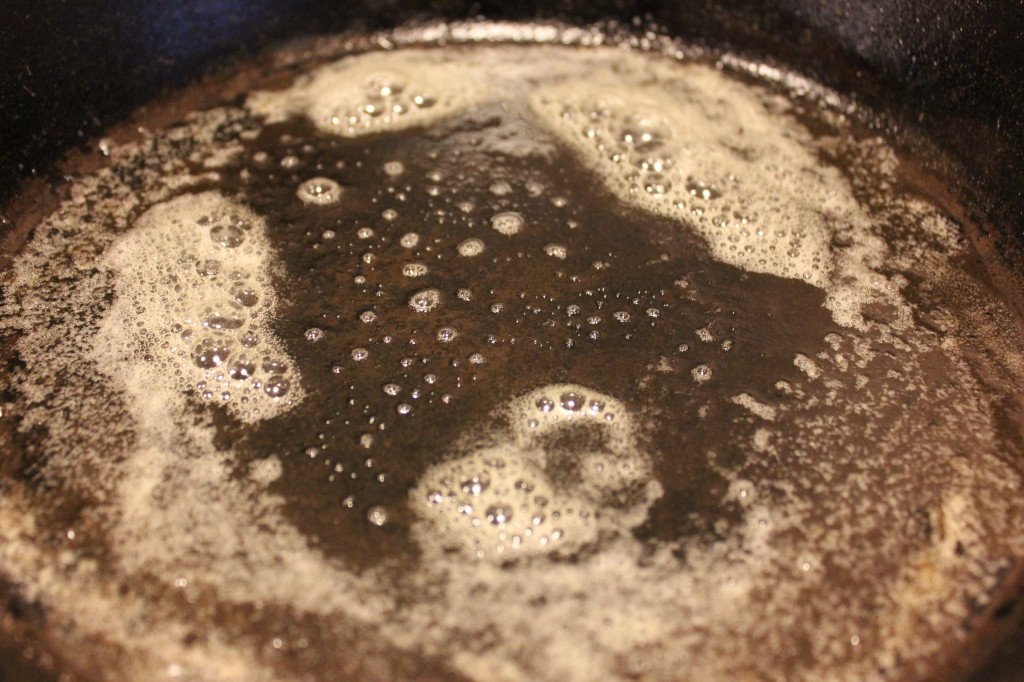 The trick is to start with a HOT skillet — get some butter up in there…. Can you hear the sizzle?
Slice up those potatoes and start layering — there is no right way to do it — here is a picture of what I did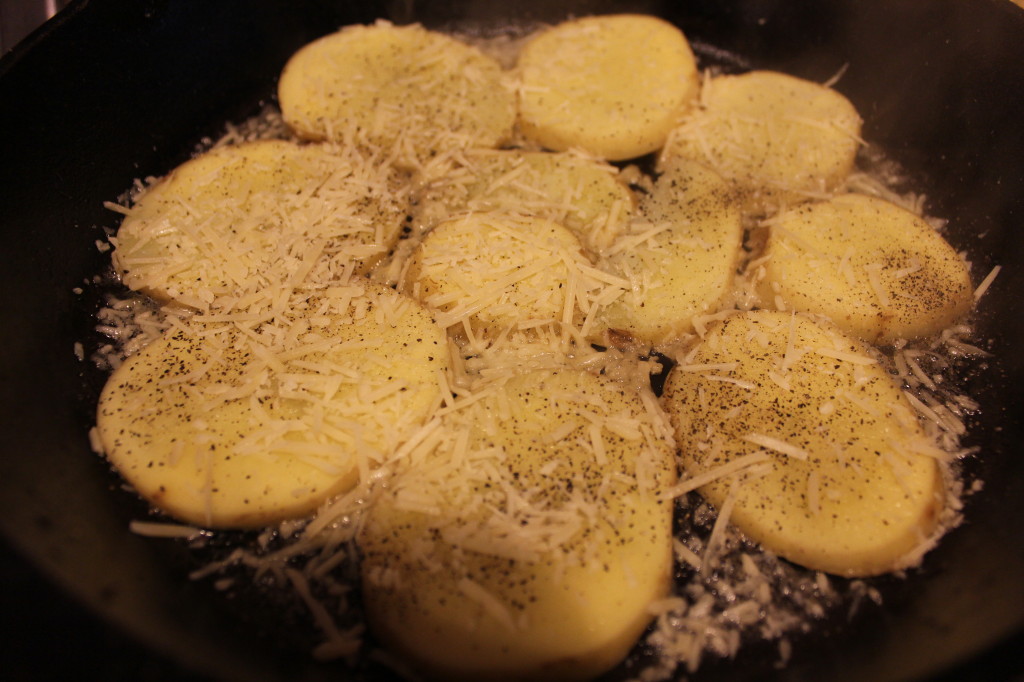 There will be a "good" amount of butter in this dish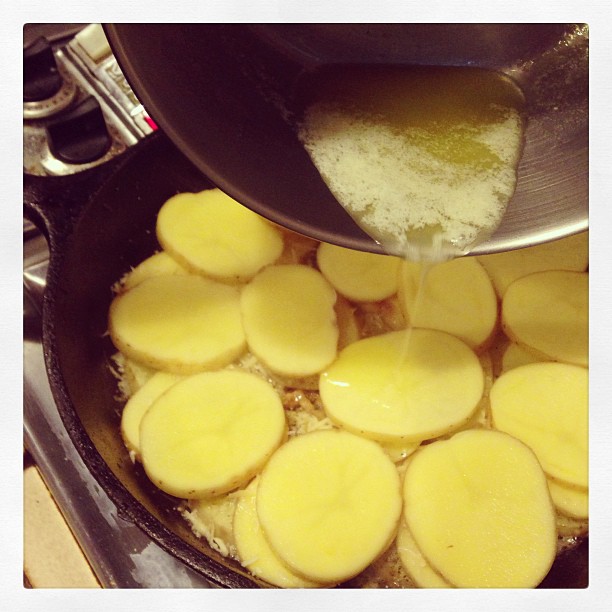 To make sure there is the great cheesy crust we will be placing the whole skillet into the oven
If you make any of my recipes remember to take a picture and place it on instagram – use the hashtag #budgetsavvydiva so I can check it out 🙂
Roasted Parmesan Potatoes Recipe
Ingredients
6 Golden Potatoes - Sliced
Parmesan Cheese
Salt
Pepper
½ Stick of Butter
Instructions
Preheat oven to 400
In a skillet - heat up about 2 teaspoons of butter
Add one layer of potatoes sprinkle salt,pepper, and cheese on each potato
Heat butter in a sauce pan - pour a little butter over the potatoes ( there will be a few layers so do not use it up
Make more layers and do the same seasoning and butter on each till you run out of potatoes. Do a even cover of cheese over the potatoes
And place in the oven for about 20 minutes. You want the cheese to get crispy and brown.
If after 20 minutes the cheese is not brown. Turn on the broiler for a few minutes
Enjoy!