10 Macaroni and Cheese Recipes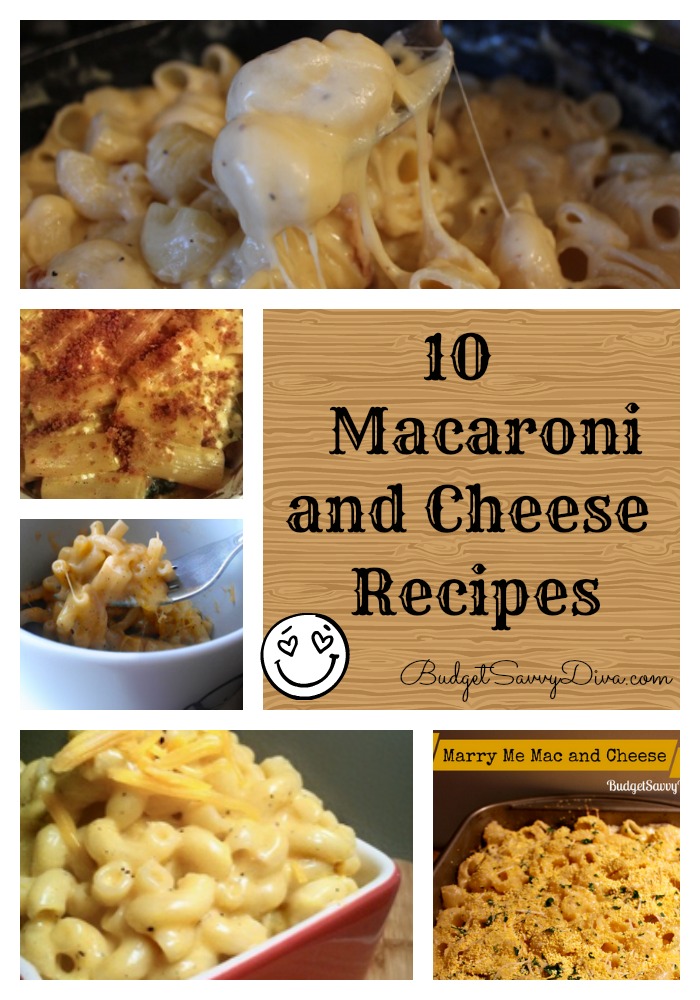 One of my earliest memories is eating a BIG bowl of macaroni and cheese ( and licking the bowl) — there is something almost magical about pasta and cheese. I have put together 10 Macaroni and Cheese recipes for you. Each one has been made by me and eaten by my family – if it is not delicious it does NOT make the cut. I would love to know which of these 10 recipes are you favorite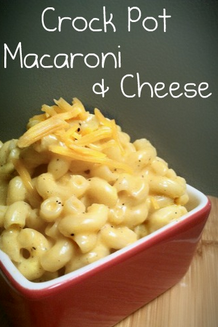 If you like creamy mac and cheese this dish is for you and it could not be easier to make!!!
Seriously you pretty much dump everything into the crock pot and you are done!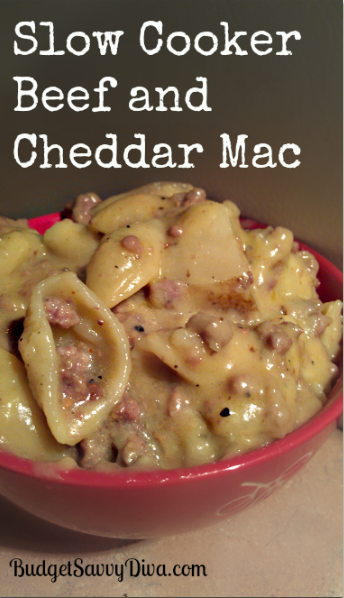 2) Slow Cooker Beef and Cheddar Mac
Another crock pot recipe but with a twist. This dish is a little spicy and meaty.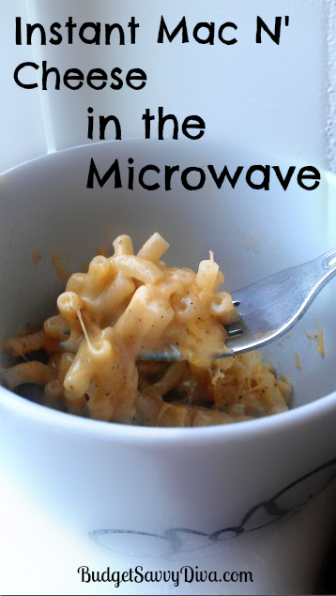 3) Instant Mac and Cheese
No need to buy those instant mac and cheese kits again!!! Once you know this recipe you can whip up mac and cheese for yourself in a matter of seconds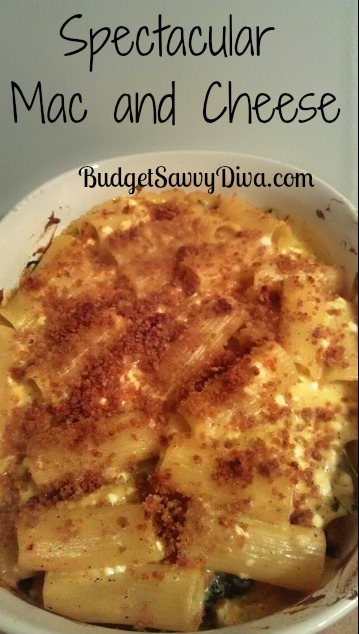 4) Spectacular Mac and Cheese Recipe
This macaroni and cheese dish is a little more grown up. The crumbs on top really give it a great yummy quality. This is a HUGE family favorite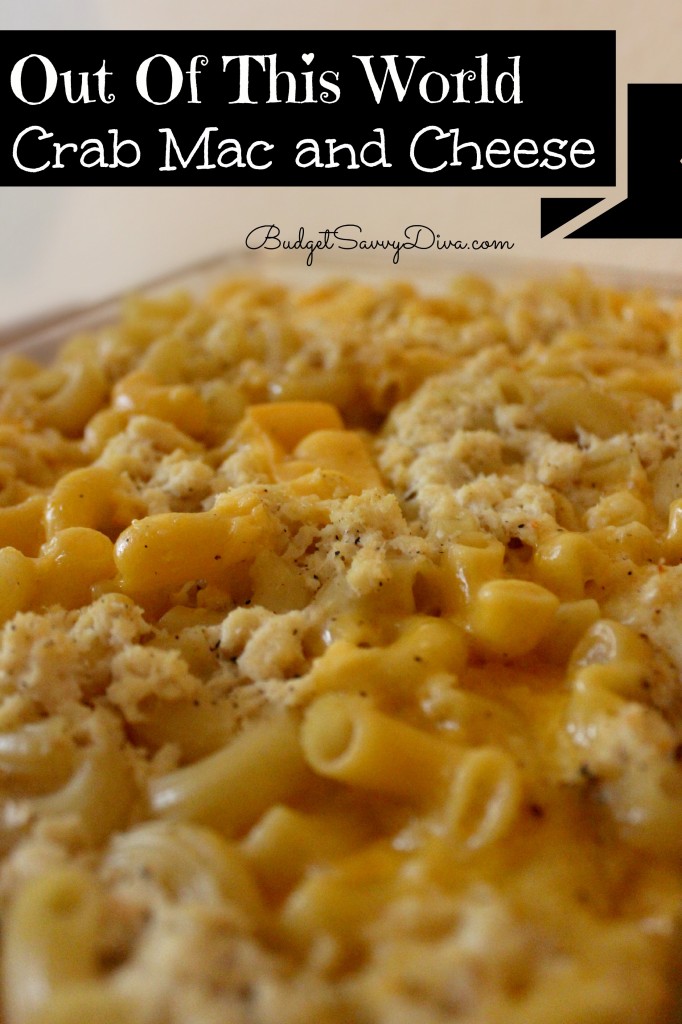 5) Out of This World Crab Mac and Cheese Recipe
Looking for something a little different. This is a solid macaroni and cheese recipe with a crab twist. Even if your family does not like crab it will be hard for them to say no to this dish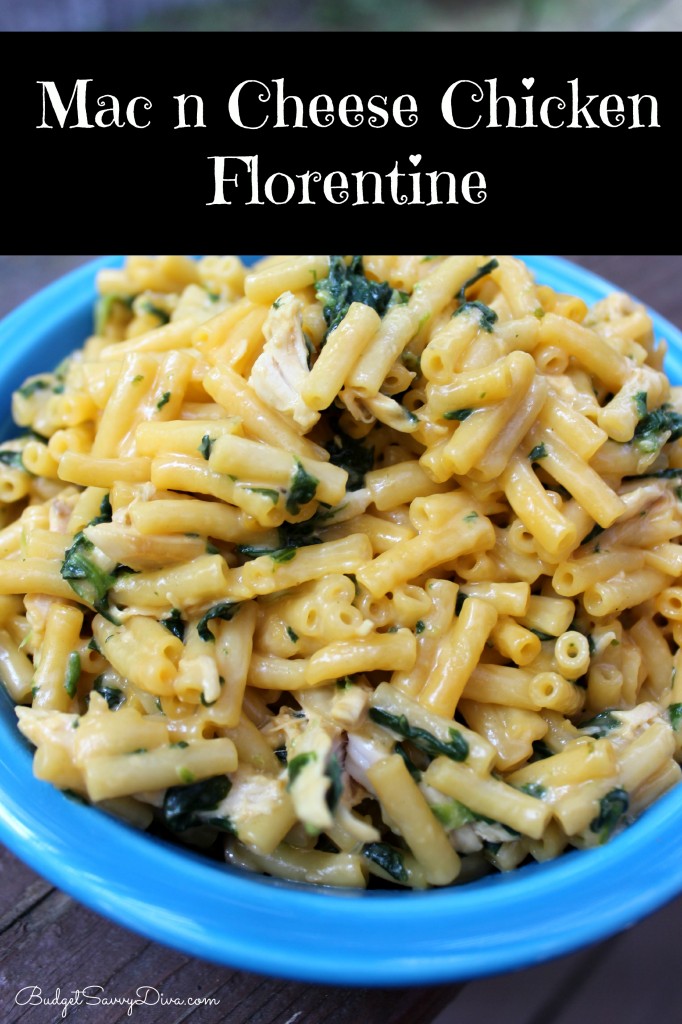 My husband is not a fan of veggies – but he will eat this dish up!!! PLUS it is extremely frugal to make. Win win!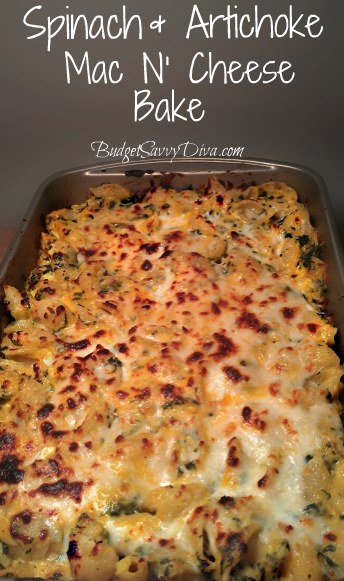 7) Spinach and Artichoke Mac n Cheese Bake Recipe
This is an ORIGINAL Budget Savvy Diva creation! I decided to come up with a pasta bake that pairs the flavors of a spinach and artichoke dip and mac n' cheese. The balance in this dish is fantastic and it is SO full of flavor. Add some cooked chicken in it and call it dinner. Use gluten – free corn pasta and gluten – free flour to make this dish gluten- free.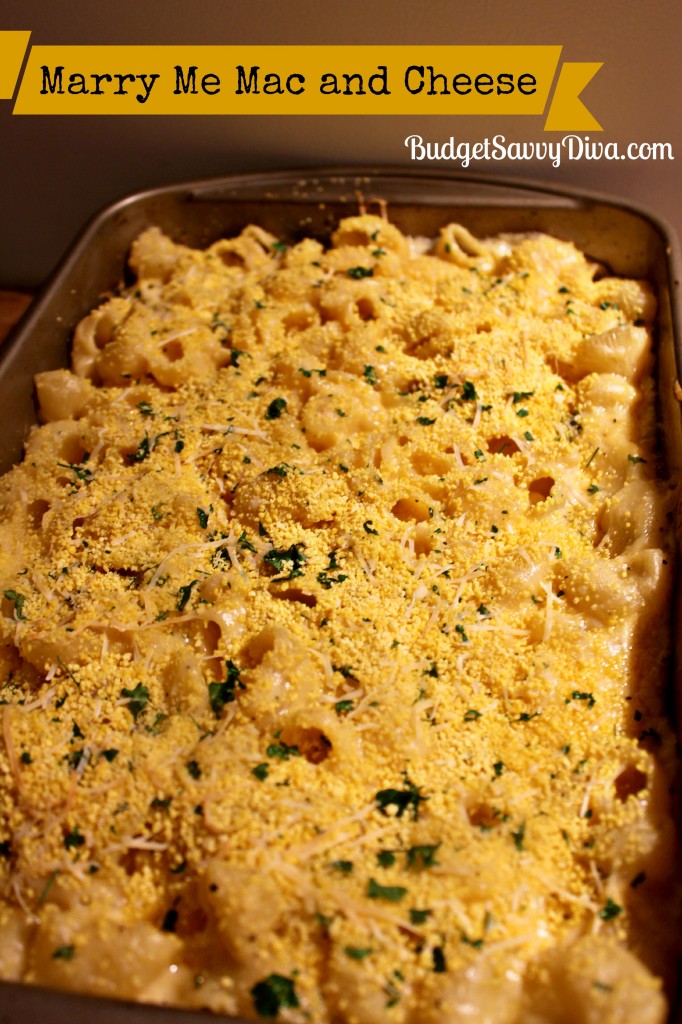 8) Marry Me Mac and Cheese Recipe
I made this dish for my now husband when we were dating… It is so good that the person who you make it for will want to marry you 😉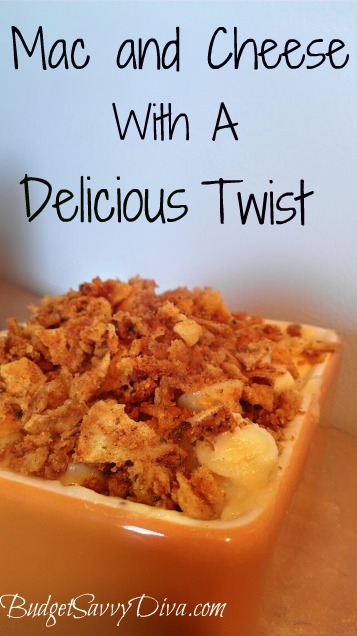 9) Mac And Cheese With A Delicious Twist Recipe
This is one of my most requested recipe. The mac and cheese is completely from scratch — super delish. The topping added that extra something 🙂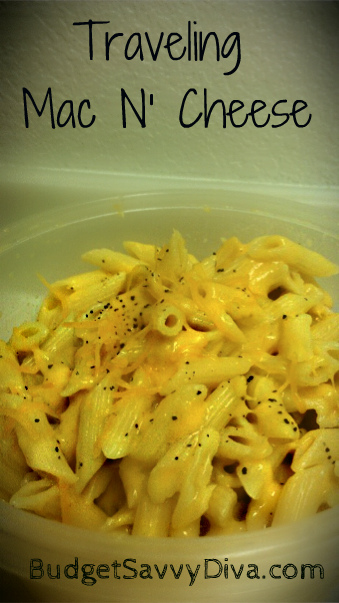 10) Traveling Mac N' Cheese Recipe
I thought there should be a recipe to make REAL Mac N' Cheese that you can make in your hotel or motel room ( granted you have a microwave). I really thought about how to utilize what you could easily get for free to help make this meal 🙂