Barbecued Chicken – Marie Recipe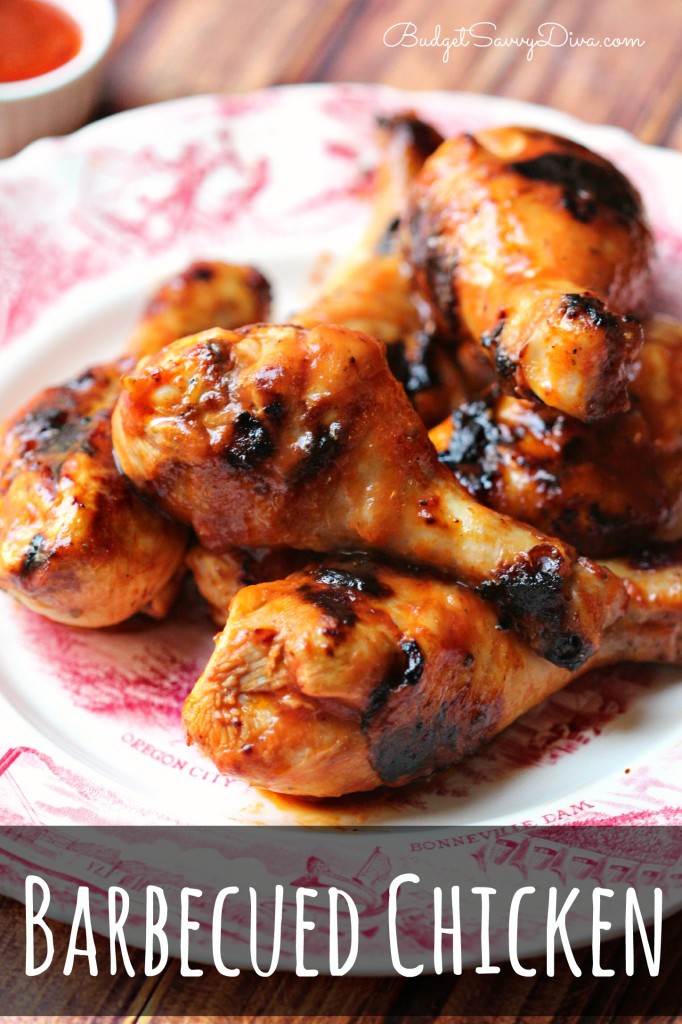 Make sure to REPIN the recipe 🙂
I love Barbecued Chicken — even more than that I love making my own barbecue sauce 🙂 Have you ever made your own BBQ sauce? If not well this is the recipe for you – it is a simple and yummy recipe that my whole family loved!
I am VERY excited this is the Ninth from Marie the first recipe ( Spinach and Artichoke Dip Recipe ( Recipes from Marie) )
If you have no idea who Marie is – go HERE – I found a vintage recipe box in a local antique store so I am making and posting one her recipes weekly on Tuesday
Today is Barbecued Chicken
I really hope you check back weekly for another recipe from Marie — pretty please comment ( let's make this like a little community)
You will be able to tell which recipes are hers by the flower on the picture above 🙂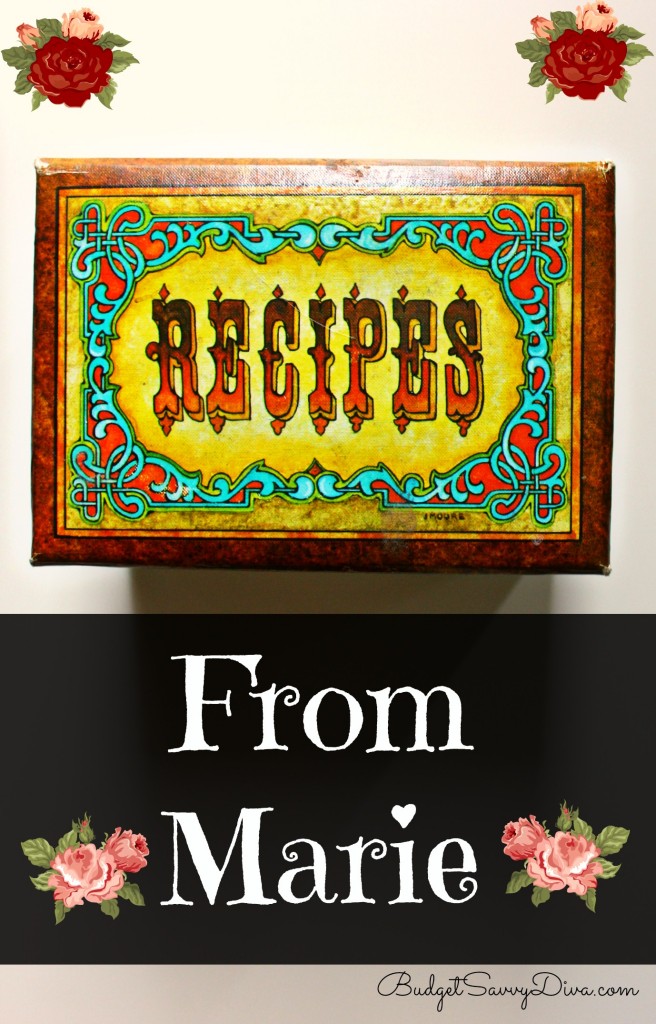 Today we will be making homemade BBQ sauce – I used the BBQ sauce on a bunch of chicken legs which I thought would be perfect for summer
This recipe is naturally gluten free – one thing that I did differently was add 1 tablespoon of honey and 1/2 tsp of ground mustard to the sauce to give it a little punch — I am in love with anything honey-mustard 🙂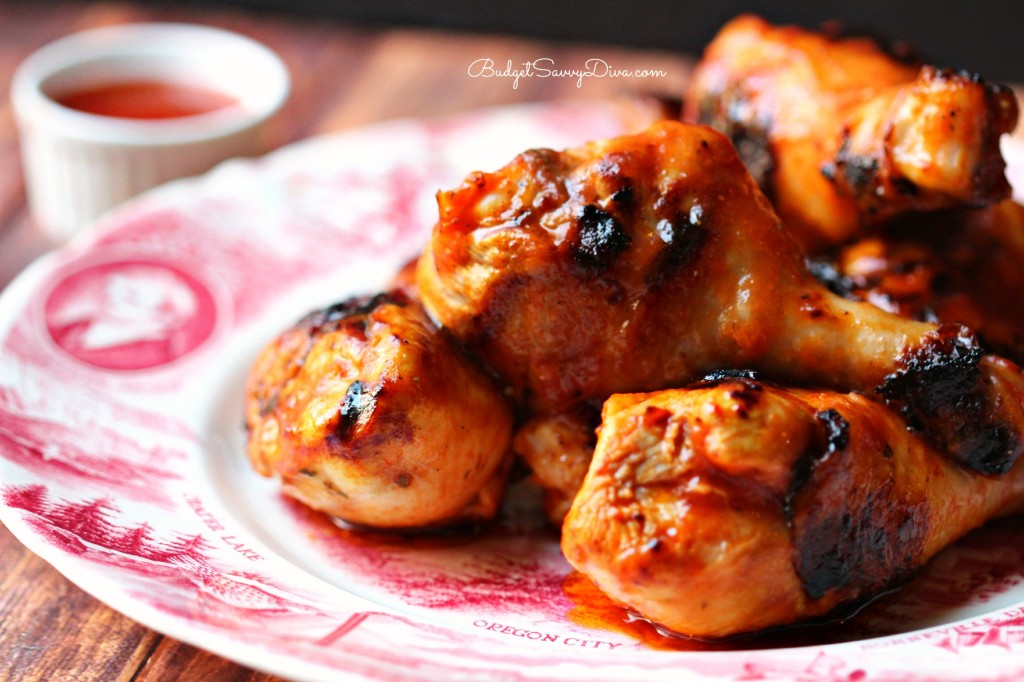 If you make the Barbecued Chicken – Marie Recipe make sure to comment 🙂
What is your favorite type of BBQ Sauce?
Barbecued Chicken - Marie Recipe
Ingredients
1 Can ( 8 oz) tomato Sauce
½ Cup of Oil
½ Cup of Orange Juice
¼ Cup of White Vinegar
1 tsp of crushed Oregano
1 tsp of salt
¼ tsp of pepper
1 Clove of Garlic, minced
Chicken - 2 pounds of your favorite pieces
Instructions
Combine all the ingredients in a bowl - whisk together well
Place chicken in the bowl and cover - marinate for at least one hour ( if possible overnight)
Cook the chicken on the BBQ or Bake in 350 oven till done ( depending on the piece of chicken but the internal temp should be 180 )
Enjoy!