Homemade Blueberry Scones Recipe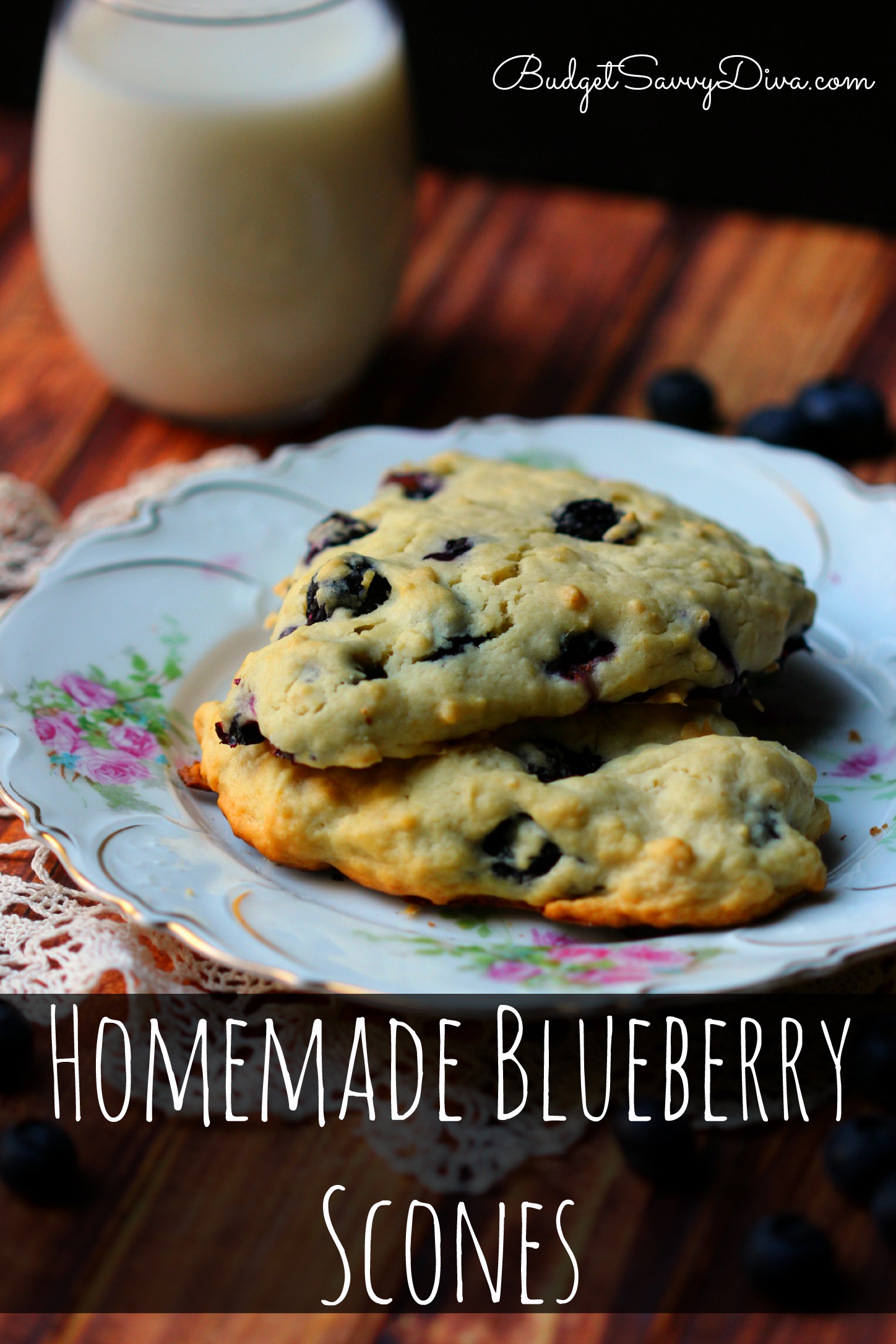 Make sure to REPIN this recipe
My dad LOVES scones — I personally never really enjoyed them but I thought it would be fun to make scones for my dad so he could enjoy them for breakfast
I had TONS of blueberries since I went picking for blueberries last week — also my parents have a blueberry plant so we will have more soon!
Have you ever had scones? If you have what are your favorite type of scones?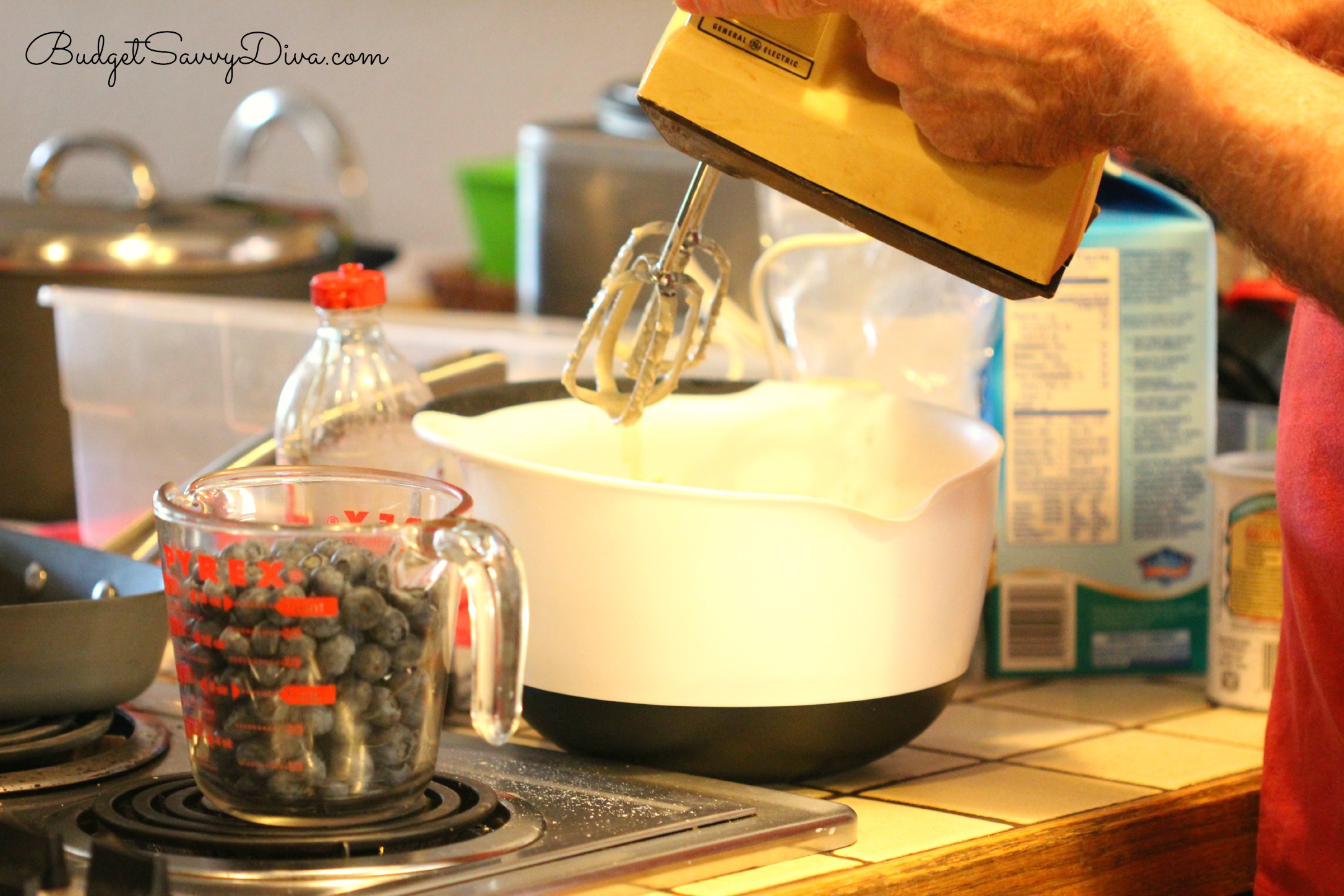 Here is my add mixing all the ingredients together — we decided to use a hand mixer then fold in the blueberries — I wrote it differently in the instructions below – you can do either way. I suggest this way if you have a hand mixer
This recipe makes about 12 scones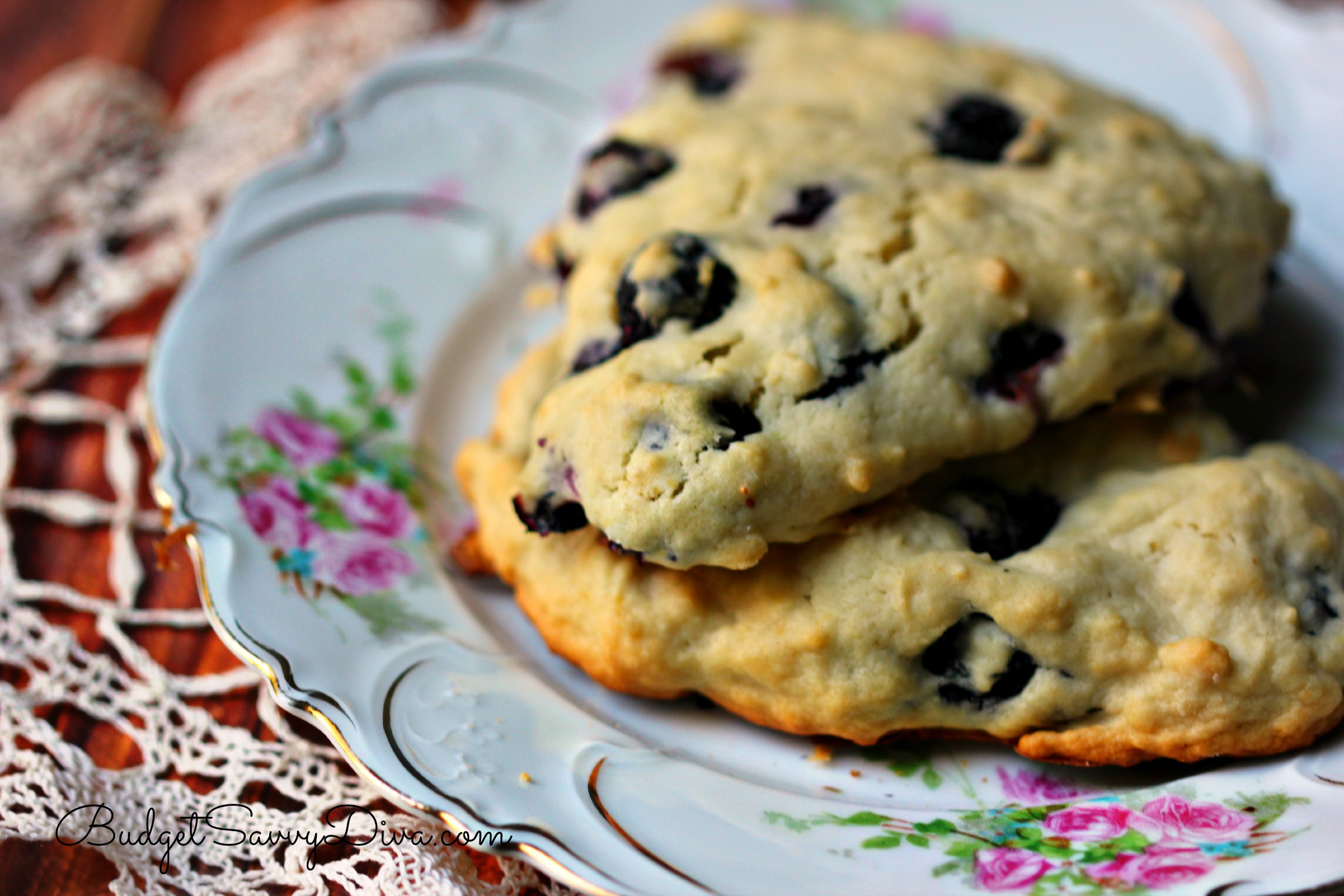 If you make the Homemade Blueberry Scones Recipe make sure to comment and let us know what you think 🙂
Love You Guys!
Homemade Blueberry Scones
Ingredients
2 cups all-purpose flour
½ teaspoon salt
1 tablespoon baking powder
3 tablespoons sugar
5 tablespoons unsalted butter, cut in chunks
1½ cup fresh blueberries
1 cup heavy cream
1 Teaspoon of Lemon Zest
1 Teaspoon of Powdered Sugar
Instructions
Preheat oven to 400 - place parchment paper on a cookie sheet
In a bowl mix the following together - flour, baking powder, salt and sugar - using your hands ( make sure they are clean) mix in the butter- you want to work it in -- it will look like a bunch of crumbs
Add in blueberries - slowly pour in the cream - mix in well - fold until everything is mixed together Fold the blueberries into the batter. Mix the powder sugar, lemon zest and heavy cream.
You can either roll out the dough and cup into triangle shapes ( it would be about 12) BUT I just shaped them into triangle shapes and placed the dough onto a cookie sheet - it took 2 cookie sheets
Bake for 20 minutes
Enjoy!