Easy Garlic Parmesan Knots Recipe – Marie Recipe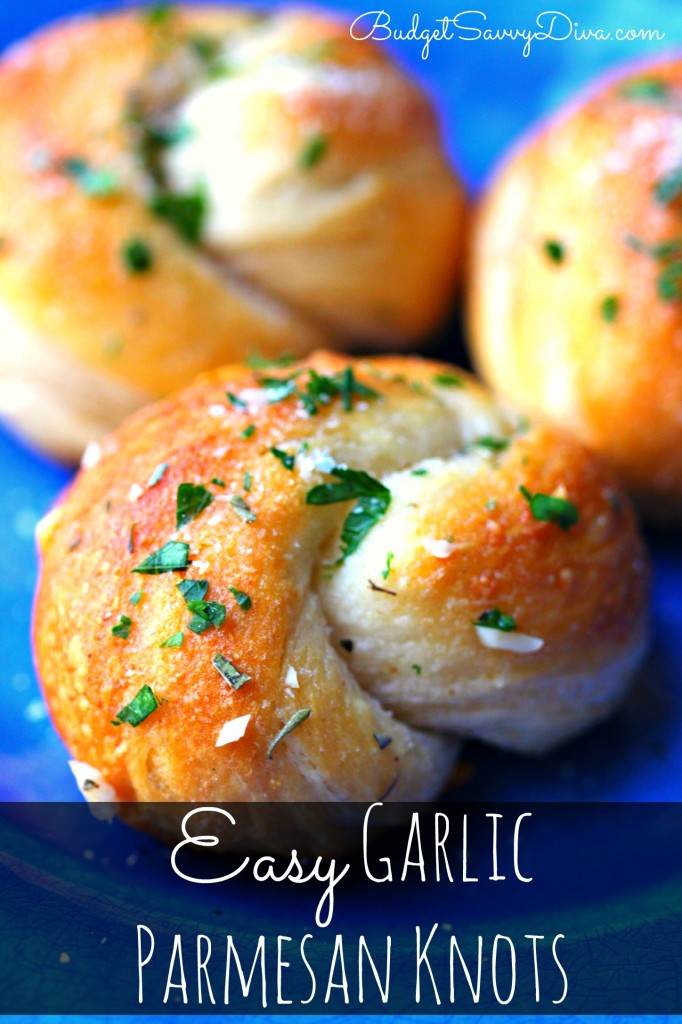 Make sure to REPIN this recipe 🙂
I cannot believe how much my family loved this recipe – it was done in under 15 minutes ( okay it might of taken 16 minutes 😉 ) and my family finished them all in about 10 minutes — and I made 16 knots!
I did change this recipe quite a lot since I wanted to make this a quick and easy recipe to make – Marie had the recipe for making the homemade dough but I decided to do a short cut and use the grand rolls ( found in the refrigerated section) – I cut each into 2 sections.
BIG HINT Time – Roll of the dough when it is still pretty cold — much easier to make the knot
I am VERY excited this is the 15th from Marie the first recipe ( Spinach and Artichoke Dip Recipe ( Recipes from Marie) )
If you have no idea who Marie is – go HERE – I found a vintage recipe box in a local antique store so I am making and posting one her recipes weekly on Tuesday
Today is Garlic Parmesan Knots Recipe
I really hope you check back weekly for another recipe from Marie — pretty please comment ( let's make this like a little community)
You will be able to tell which recipes are hers by the flower on the picture above 🙂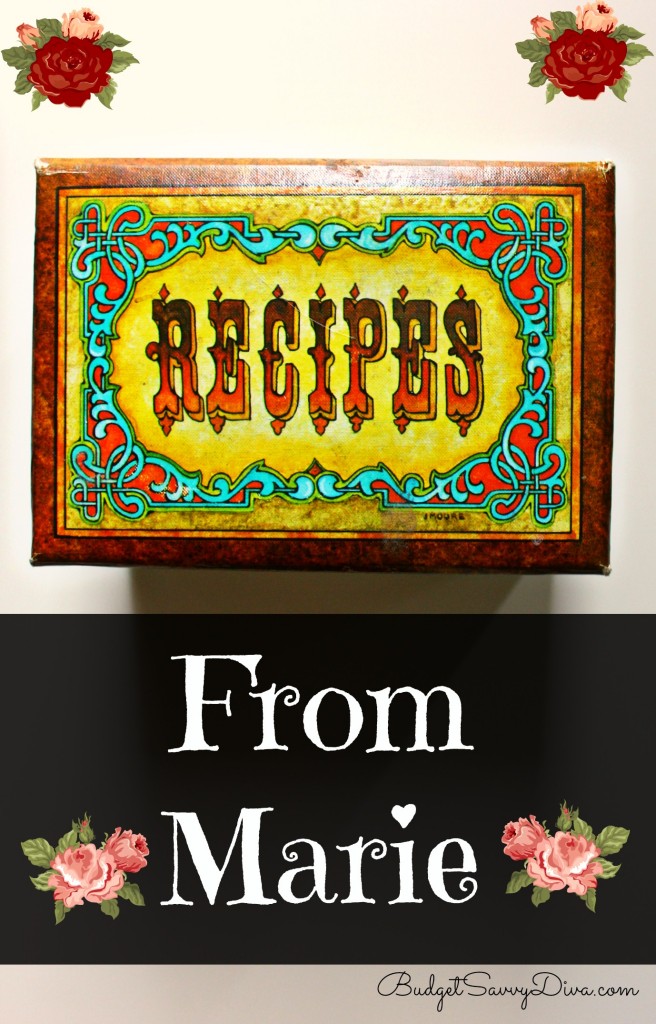 .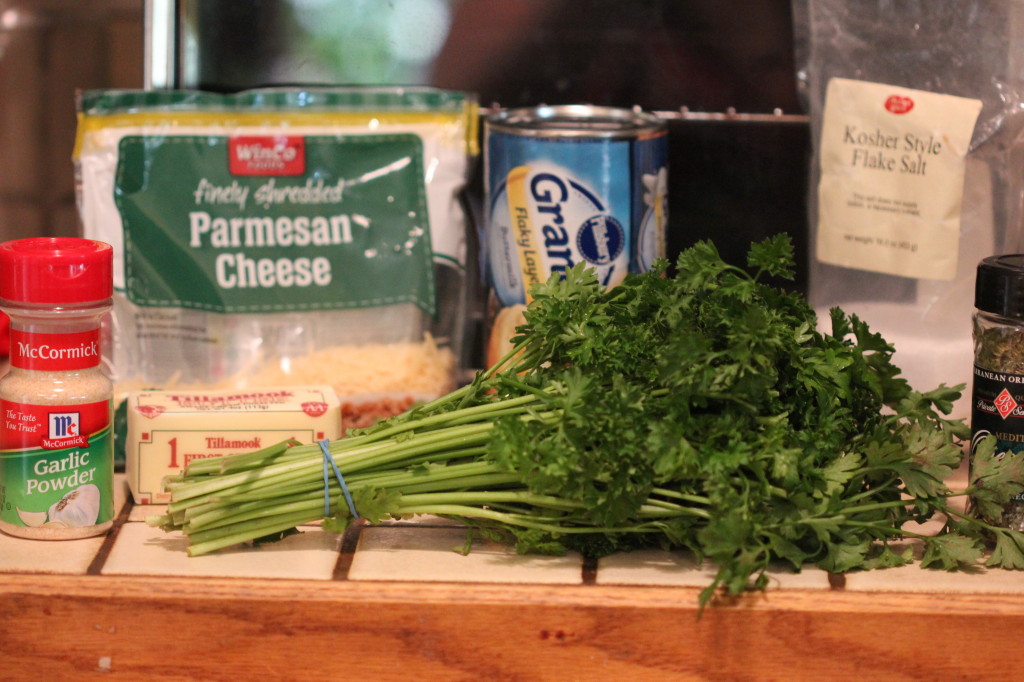 I just love the picture is basically a HUGE thing of parsley ( total win)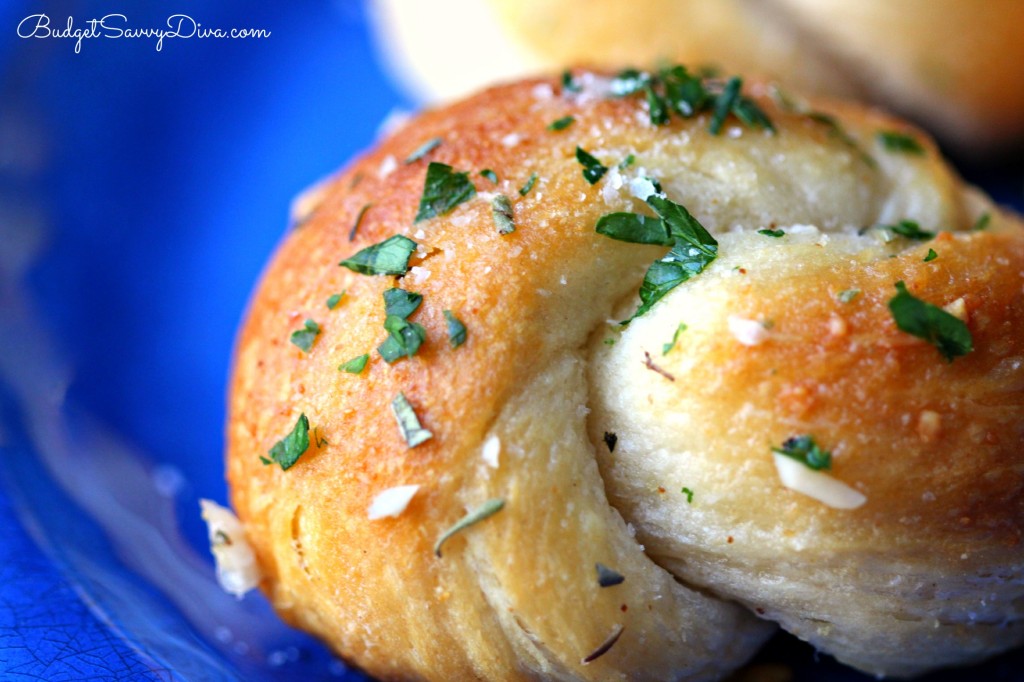 After the rolls were cooked I added a sprinkle of fresh parsley, salt, and parmesan cheese – I think it really adds something special to the rolls 🙂
The final cost for these rolls were around $2.00 for 16 = $.12 Each 🙂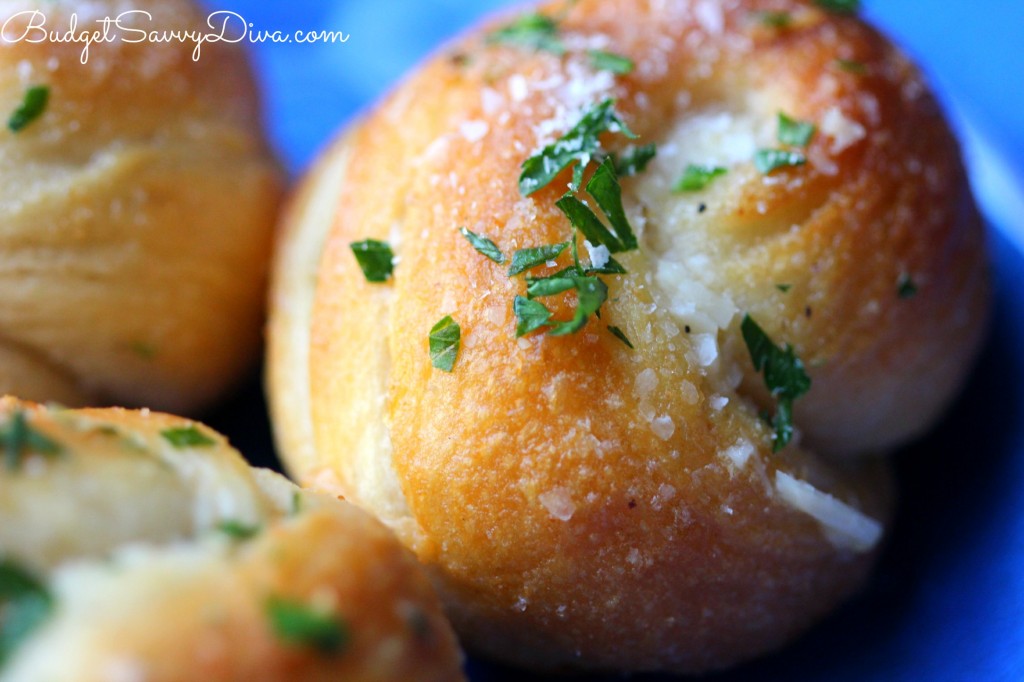 If you do make the Easy Garlic Parmesan Knots Recipe please make sure to comment and let me know what you think 🙂
Love You Guys!
Easy Garlic Parmesan Knots Recipe - Marie Recipe
Ingredients
1 Roll of Grand Buttermilk Rolls
1 Tablespoon of Parsley, Fresh
¼ Cup of Parmesan Cheese
¼ Teaspoon of Salt
¼ Teaspoon of Garlic Powder
¼ Teaspoon of Dried Oregano
½ Stick of Butter, Melted
Instructions
Preheat oven to 400 - line a cookie sheet with parchment paper
Cut each roll in half - roll each section into a string like form - create a knot ( like you are doing your shoelaces )
Place each roll on the parchment paper
Place all rest of the ingredients in a bowl - mix and spread on the rolls ( I used a brush)
I kept a little bit of parsley, salt, and parmesan cheese so I could sprinkle the rolls after they were cooked
Bake for 12 minutes
Sprinkle with the remaining ingredients
Enjoy!