Oreo Milkshake Recipe ( Gluten Free)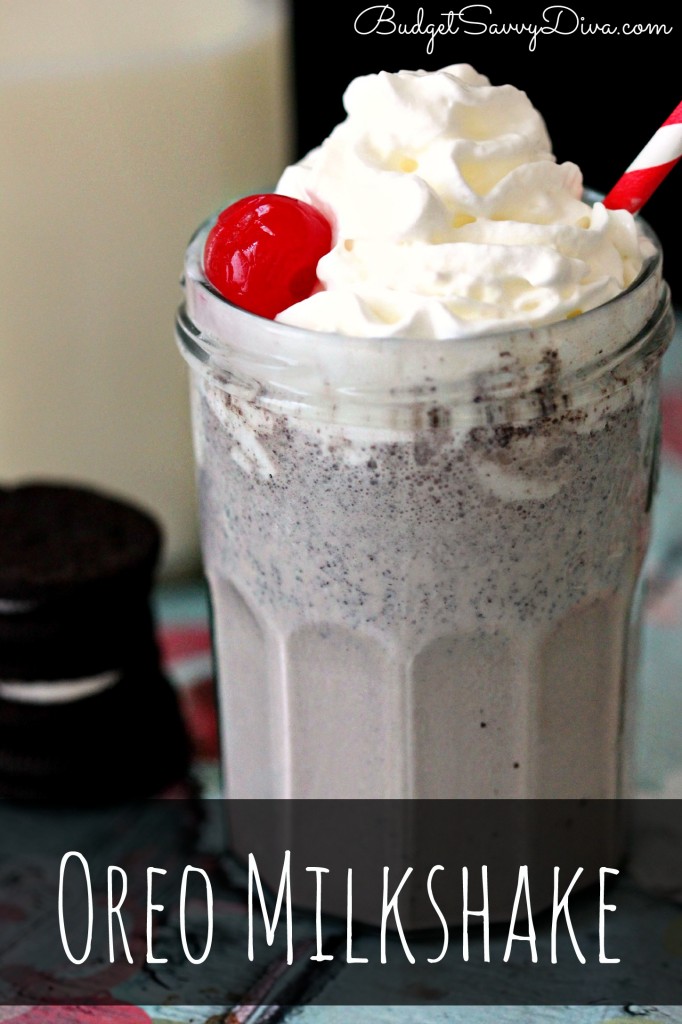 Make sure to REPIN this recipe 🙂
It has been a pretty hot summer here in Portland, OR — we only have a small AC unit in the living room — sadly my office just has a fan. You know what….. a fan is not enough sometimes – at all.
I have been making smoothies and infused waters all summer but I thought it would be fun to do a milkshake – but not an ordinary milkshake — an oreo milkshake ( which seem impossible for someone on a gluten free diet — I have been gluten free for 5 years now)
I went to my local Whole Foods and picked up gluten free oreo type cookies —- boy this recipe is SOOOO good
It was so good that I took my camera and filmed a cooking video which will be down below…. I look "pretty" rough in it but I was not filming ready ( face, hair, everything wise)
Make sure to check out the video above to see how I made the milkshake ( I talk about the gluten free cookies) also I do a little taste test for you 🙂 The video is only 2 minutes long
Remember to comment if you want more recipe videos – also make sure to mention what other type of recipes you would like me to make 🙂
Here is a list of all my recipes 
THERE are almost 900 Recipes on the LIST 🙂
If you do make the Oreo Milkshake Recipe ( Gluten Free) please let me know what you thought in the comment section 🙂
Love You Guys!!!
I wish I took more pictures …. it was just so darn yummy I drank the whole thing without getting more pictures 😉
The recipe amount below is enough to make one milkshake ( about 8 – 10 oz worth)
Oreo Milkshake Recipe ( Gluten Free)
Ingredients
1 Cup of Vanilla Ice Cream
½ Cup of 2% Milk
4 Oreos - broken into small piece ( KinniToos are the gluten free oreos used)
Whipped Cream
Cherries
Instructions
In a blender please the ice cream, milk, and oreos
Blend until smooth
Place the shake in a cup top with whipped cream and a cherry ( or 2 cherries 😉 )
Enjoy!