One – Pan Fettuccine Alfredo Recipe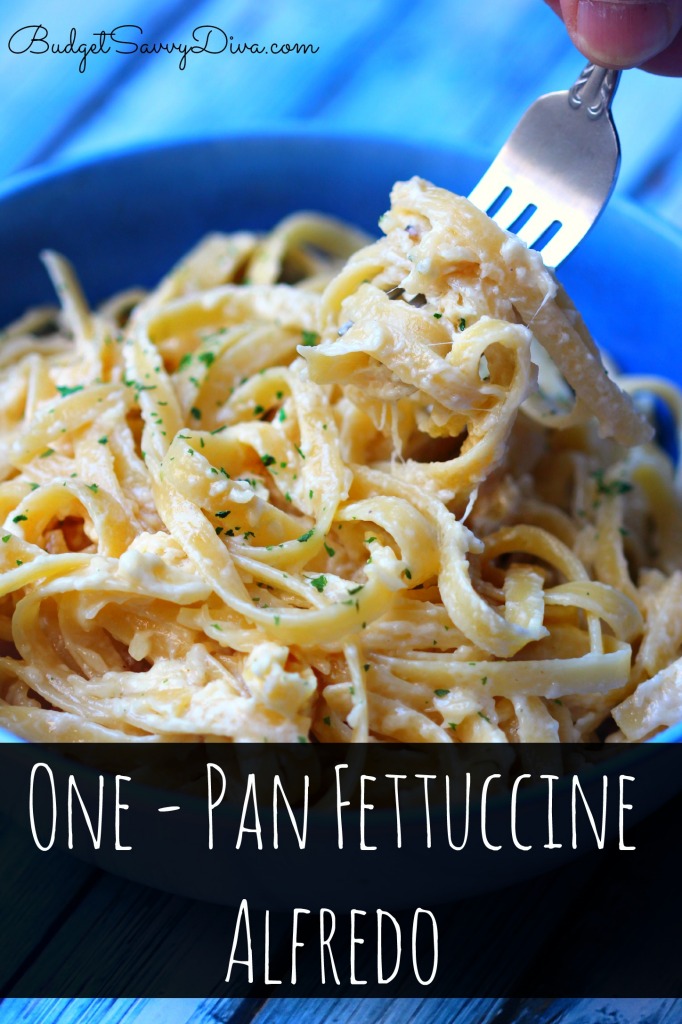 Make sure to REPIN this recipe 🙂
With all the moving my time in the kitchen is pretty limited – actually my kitchen at the moment is only a couple pots and pans – since everything is packed up to be delivered to the new house next week. I have been making one pan dishes since we simply do not have many left. Did I ever mention how much I dislike moving ( which I think is a common sentiment among people ). Eric LOVES alfredo sauce so I decided to make his a fettuccine alfredo – and I was shocked how well it turned out — it is one of the simplest pasta recipes I have ever posted!!!
I cannot wait to share it with you 🙂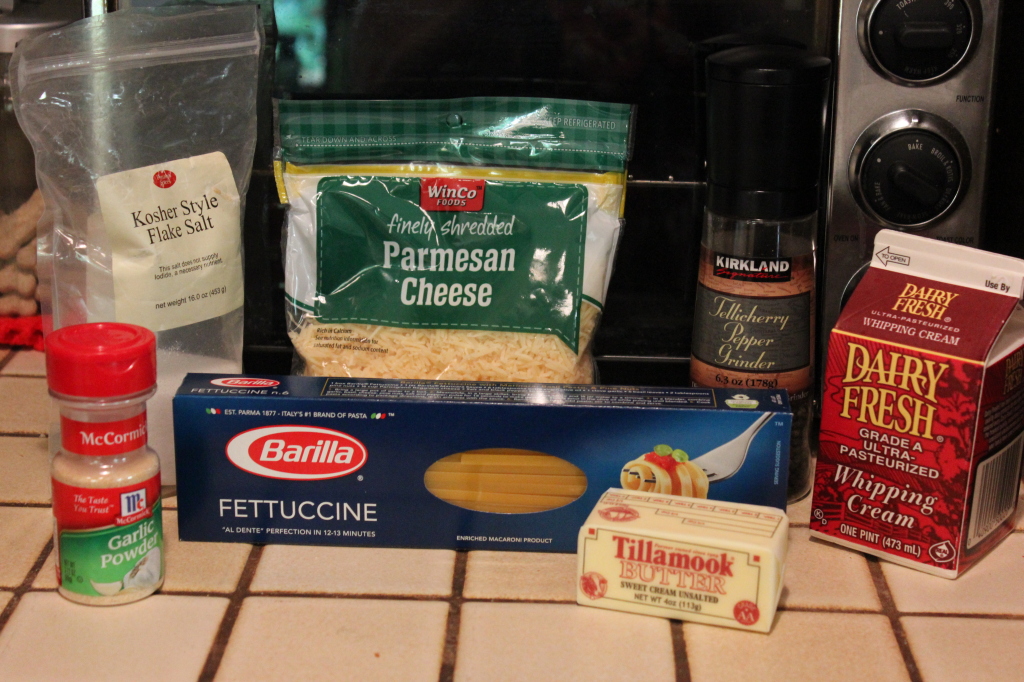 I know I have mentioned this on my Facebook page but have you noticed the sharp rise in IIff price for butter!!!! It is almost $5 per pound for me here in Portland, OR ( I am currently looking into getting a dairy cow 😉 )
If you want to add more to this recipe feel free to add in some cooked chicken at the end to make this a fuller meal
To make this recipe gluten free you can use your favorite gluten free pasta – make sure to use 1/2 pound of your favorite gluten free pasta
The cost for this dish was under $5 which is a price point I love!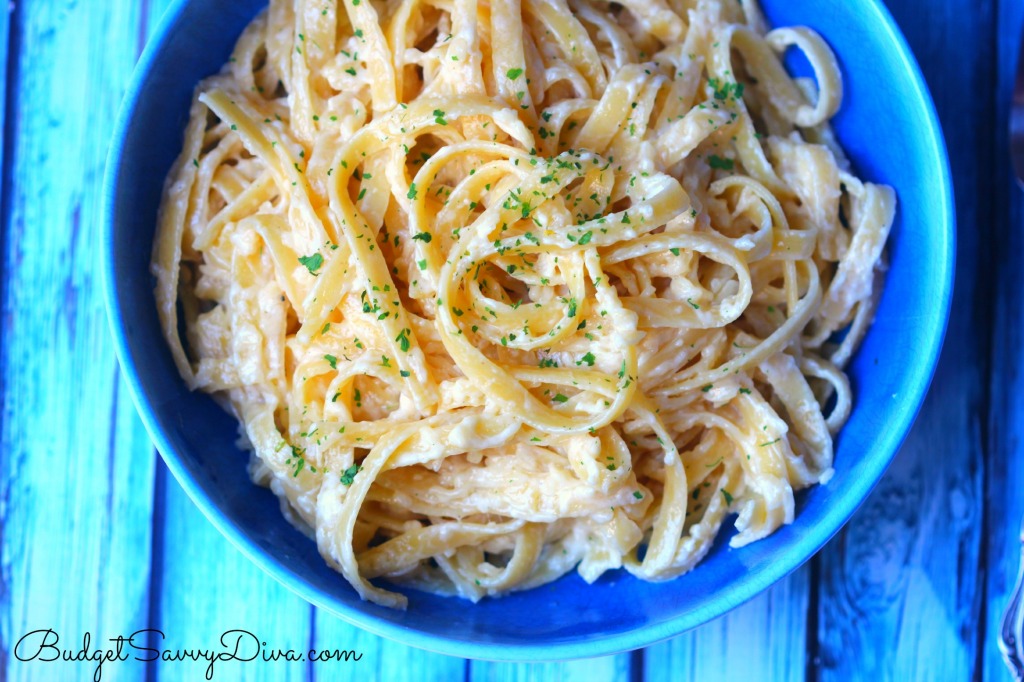 If you do make the One – Pan Fettuccine Alfredo Recipe make sure to let us know what you think 🙂
One - Pan Fettuccine Alfredo Recipe
Ingredients
8 oz of fettuccine
1 cup of heavy cream
2 cups of water
4 tablespoons of butter
½ teaspoon of salt
¼ teaspoon of pepper
one clove of garlic
2 cups of freshly shredded Parmesan cheese
Instructions
In a skillet combine - cream, water, butter, salt, pepper, garlic, and pasta
Bring to a boil
Lower heat and cover - make sure to stir before covering
Cook for 20 minutes
Add in cheese - stir until melted
Enjoy
Recipe is adapted from HERE