Easy Homemade Pretzels with Sweet Spicy Mustard Dipping Sauce Recipe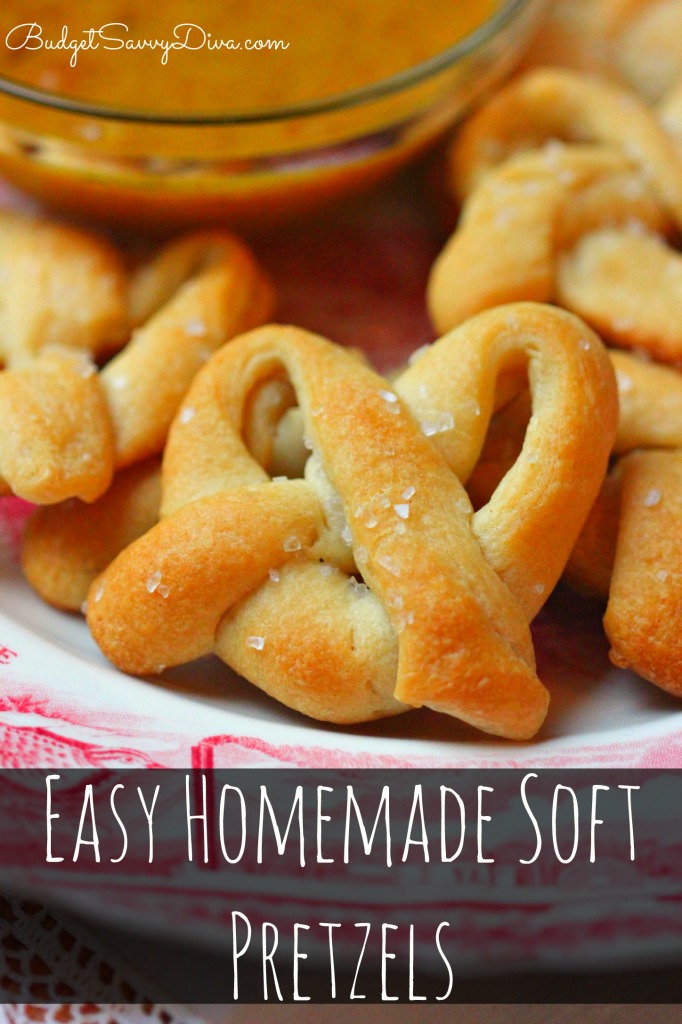 Make sure to REPIN this recipe 🙂
I have always been a HUGE Pretzel fan – I tried making them while I was a kid with not so great results – I had a problem of using too hot water for my yeast ( oops)
So I wanted to make pretzels for my family but I wanted to find something that was Sara proof – and boy did I find a winner
I found this recipe on Pillsbury – which is a great resource if you have not used it yet
What is your favorite pretzel dipping sauce – I personally love the cheese type — SOOOO yummy!!!
Each time I went to Disneyland as a child I would have a mickey shaped pretzel with cheese sauce ( sigh …. I am sooo craving one right now )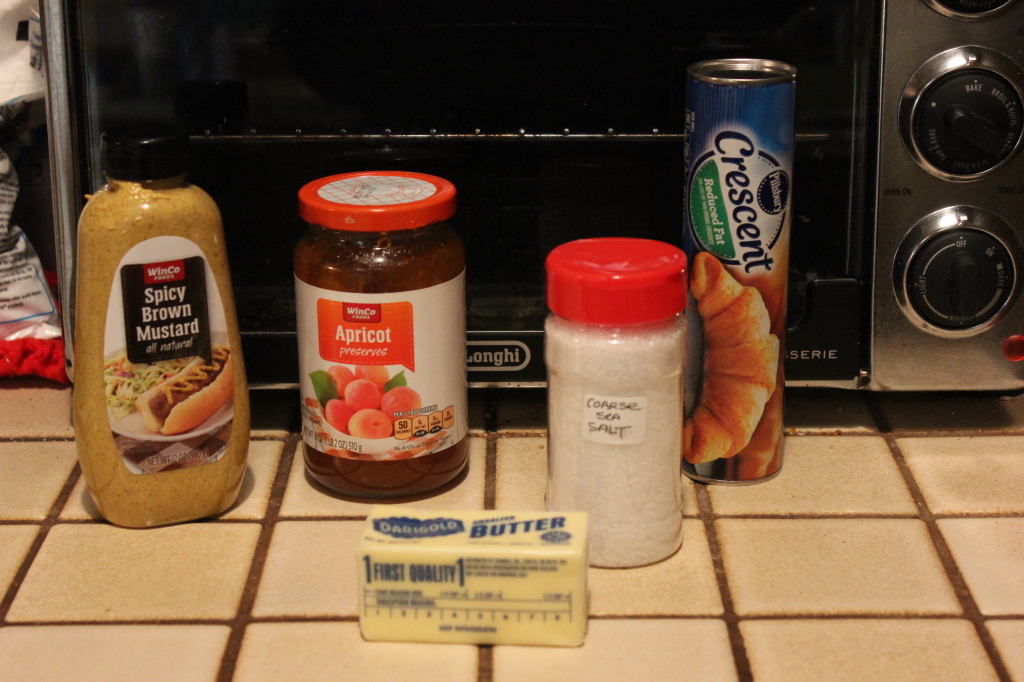 Okay maybe these pretzels are not exactly "homemade" but it is still pretty awesome!
My dad buys all the spices including salt from the bulk section at Winco – seriously you save so much money that way – they sell the little tins ( like the one above with the red cap) for $.68 each
For the dipping sauce – all it was is spicy brown mustard – only $.88 with a big of apricot preserves – about $.99 worth and it made a BUNCH I used it later for a dipping sauce for veggies
This recipe is easiest enough for kids to do – remember to keep the dough cold – it is hard to work with when it warms up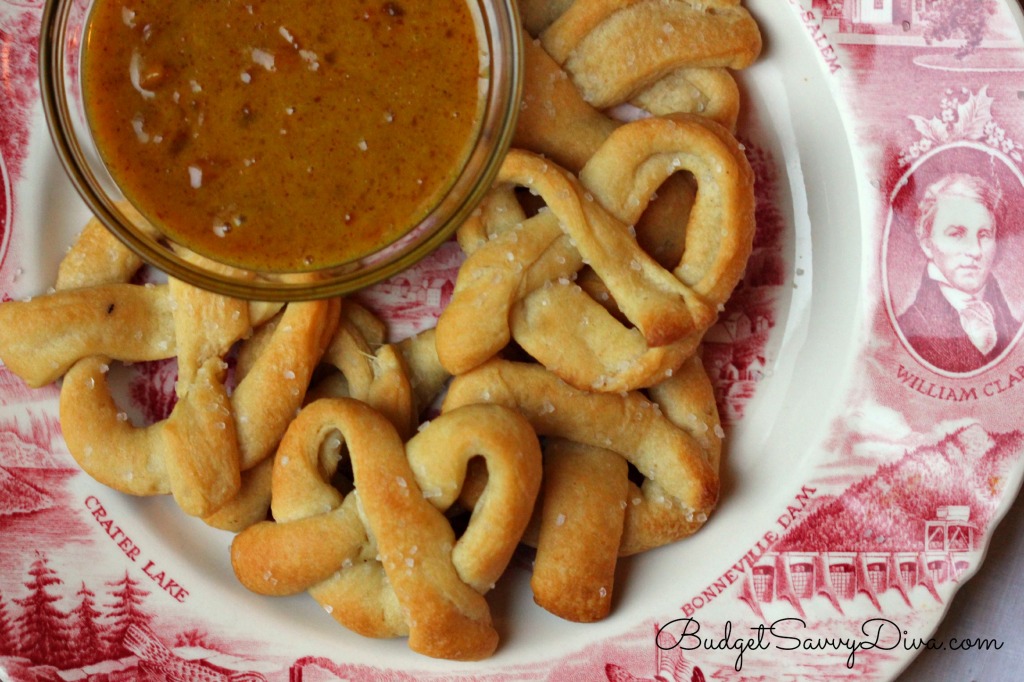 Here is the end result – they might not be the prettiest pretzels ever – but I still think they look good enough to eat 🙂
If you do make the Easy Homemade Pretzels with Sweet Spicy Mustard Dipping Sauce Recipe please let me know what you think – I love your feedback
Love You Guys!
Easy Homemade Pretzels with Sweet Spicy Mustard Dipping Sauce Recipe
Ingredients
¼ Cup of Spicy Brown Mustard
¼ Cup of Apricot Preserves
1 Can of Pillsbury Dough - if you can find the seemless use that
1 Tablespoon of butter - melted
Coarse Salt
Instructions
Preheat oven to 375 - line a cookie sheet with parchment paper
Roll of the dough and cut into 16 equal pieces - I did half cut then half again and so on till I had 16
Make each into a pretzel shape
Place onto parchment paper
Brush with melted butter and sprinkle salt on top
Bake for 10 minutes
While it is baking mix the mustard and preserves together
Enjoy