Cheesy Chicken and Rice Casserole Recipe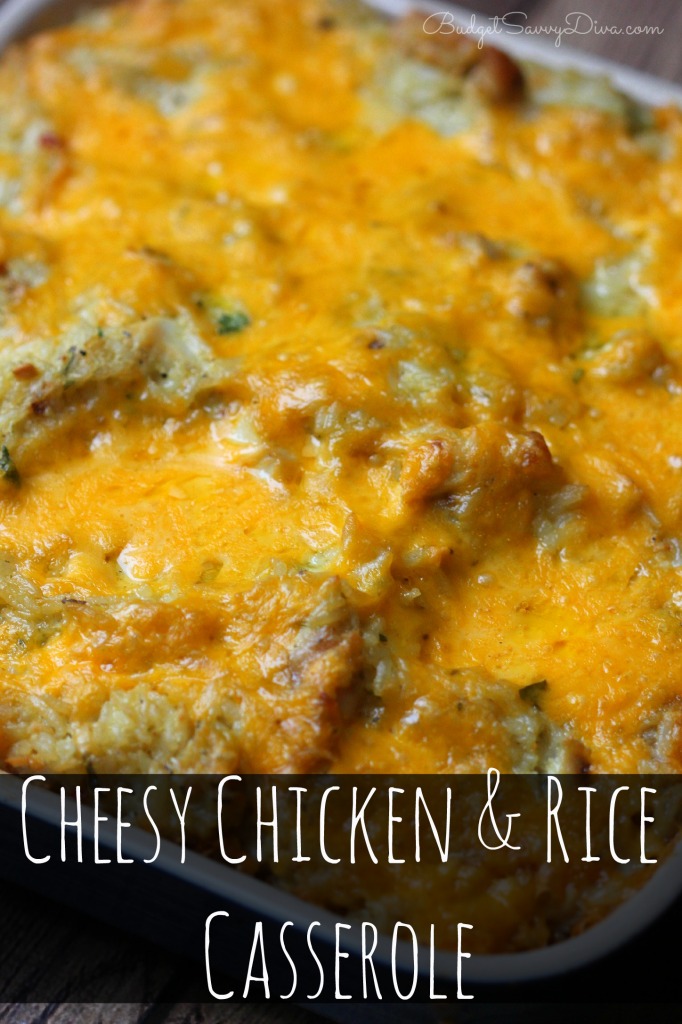 Make sure to REPIN this recipe
Sooooo….. I feel like I am behind on everything! This happens each year around Christmas — so the last thing I want to do is spend a ton of time in the kitchen making dinner —- if it was cookies I have ALL the time in the world to make cookies
But weekday dinner not so much .
But what I love about this dish is that you can easily use leftovers ( like chicken and rice) and make a brand new meal – it is like the leftovers got a yummy makeover
The recipe is whipped up in under 10 minutes of prep ( as long as you are using leftovers)
I really hope you enjoy this recipe – Eric and my family LOVE IT and I love making it so I can get back to watching my ABC Family Christmas movies on Netflix streaming —- which might be something I am doing right now 🙂 ( ps 12 Dates of Christmas is a SUPER cute movies )
Okay back to the recipe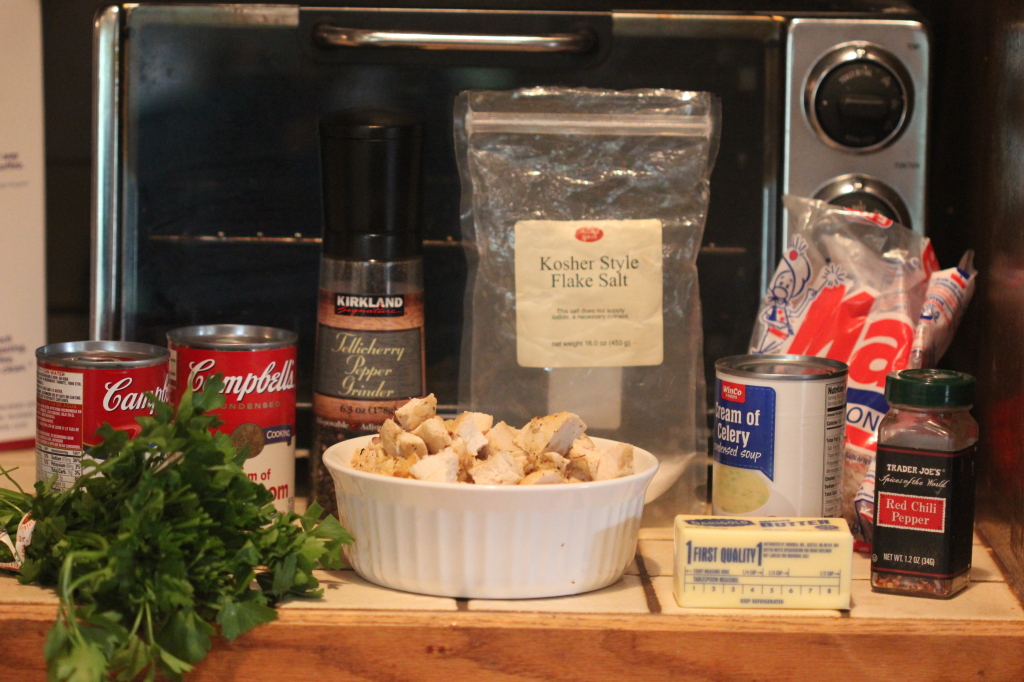 You might wonder what parsley is doing in this picture
I ended up putting parsley in this dish because I had some on hand – if it is in the fridge it is up for grabs
I really hate throwing away food – but it works in this dish
I ended up using 2 cloves of garlic as well – not in the picture it was a last minute add in —- Eric HATES garlic but loves any dishes he does not know it is in …. shhhhhh do not tell him
I use 3 cream of something soup — meaning this dish is VERY not gluten free
Also the cheese used was not pictured my dad was shredding the block of cheese while I was taking this picture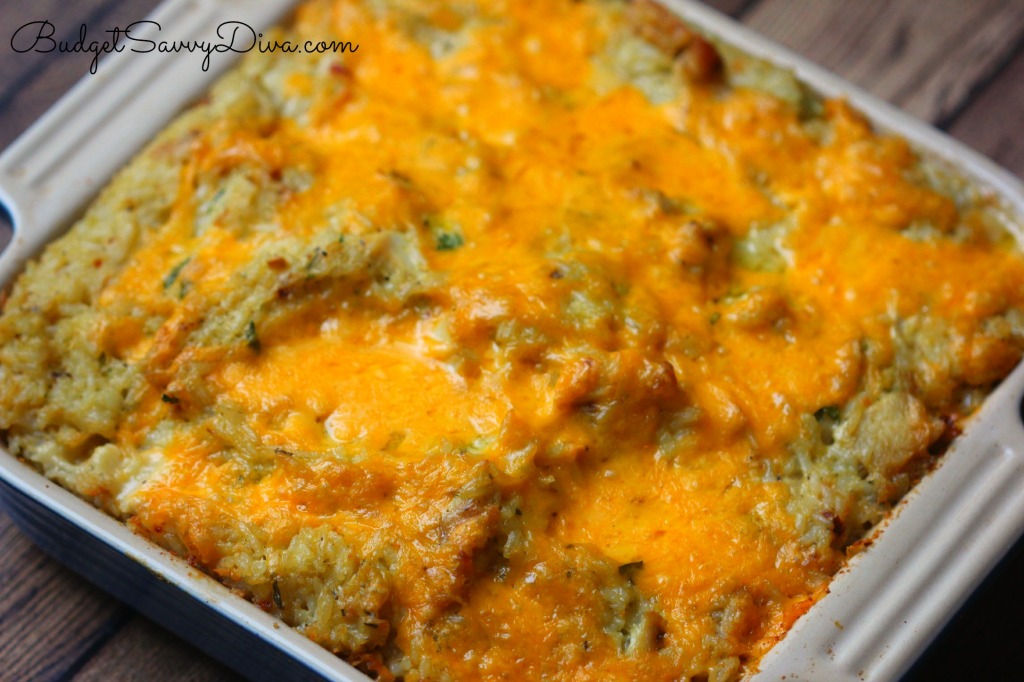 If you do make the Cheesy Chicken and Rice Casserole Recipe please let me know what you thought 🙂
Love You Guys!
Cheesy Chicken and Rice Casserole Recipe
Ingredients
2 Cups of Cooked Rice
3 Cups of Cooked Diced Chicken
1 Tsp of Red Pepper Flakes
2 Garlic Cloves
1 Tablespoon of Parsley diced
1 Cup of Cheddar Cheese
1 (10.75 ounce) can cream of chicken soup
1 (10.75 ounce) can cream of celery soup
1 (10.75 ounce) can cream of mushroom soup
Pinch of salt and pepper
¼ Cup of Melted Butter
Instructions
Preheat oven to 400
In a mixing bowl - mix all the ingredient except the cheese together
Place into a 8x8 casserole dish - top with cheese
Bake for 30 - 40 minutes
Enjoy