Garlic Shrimp Pasta Recipe

Make sure to repin this recipe
I really think I am going through a pasta phase. I really have been cooking pasta almost every night this week – I have been spending more on the protein in my meals ( like shrimp) and pairing it with inexpensive pasta. I tend to cook a lot of rice in my house – but I am changing it up.
I went even more wild with this dish by adding olives and feta – go big or go home right?
There is a light sauce on the pasta from the oil in the dish – I have been having problems with tomatoes upsetting my tummy lately so I have been shying away from them ( this is right after I just had pasta with meat sauce for lunch today) — it was SOOOO good through – added tons of fresh basil and roasted garlic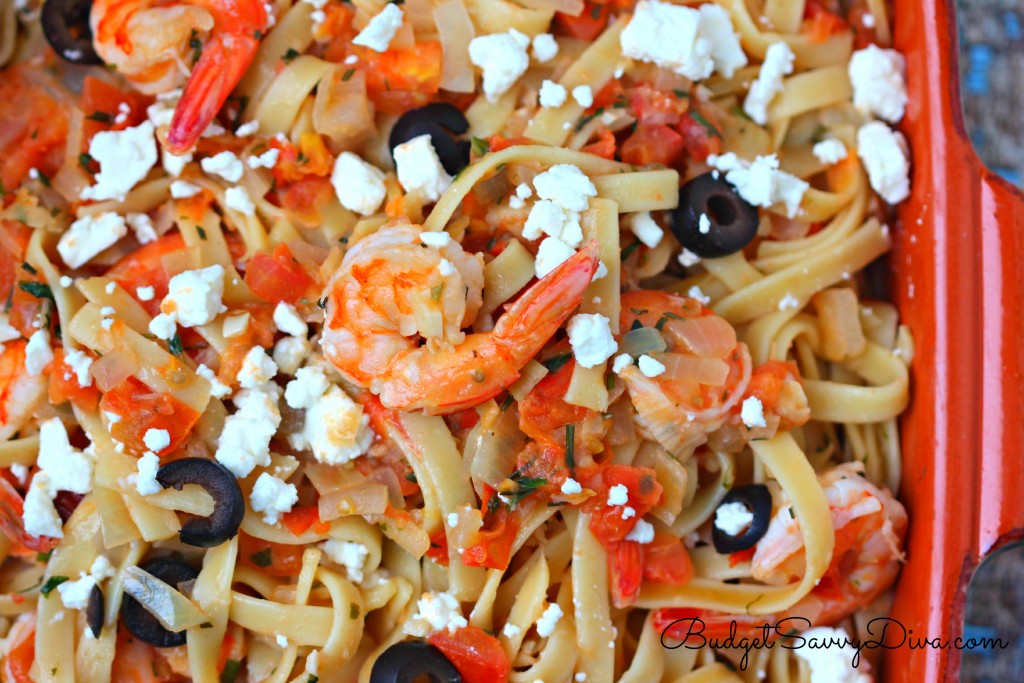 This was the perfect spring dish for the weekday – I even made it easier by buying precooked shrimp for the meat counter ( the price difference was not that much )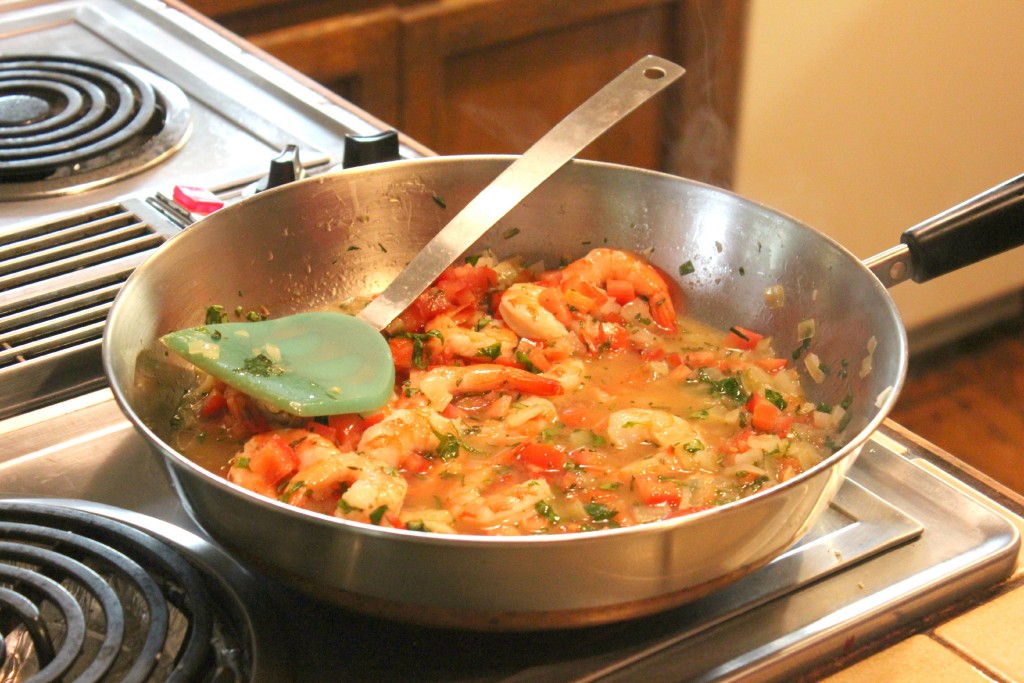 I really hope you enjoy the recipe 🙂 It really is a quick pasta recipe
If you do try the Garlic Shrimp Pasta Recipe please comment and let us know what you thought
Love You Guys!
Garlic Shrimp Pasta Recipe
Ingredients
12 Oz of Pasta ( Your Favorite Type)
2 Tablespoons of Olive Oil
¼ Cup of Onions, Chopped
2 Cloves of Garlic, minced
1 Pound of Shrimp ( Pre - Cooked)
3 Roma Tomatoes, Chopped
½ Cup Of White Wine
½ Tsp of Chopped Rosemary
½ Tsp of Dried Basil
½ Cup of Olives
½ Cup of Feta Cheese
Instructions
Cook the pasta according to the instructions on the box
While the pasta is cooking - heat the olive oil in a large skillet - add onions and garlic - cook for 5 - 7 minutes
Add in wine, basil, rosemary, and tomatoes - cook for another 2 minutes
Add in shrimp
Set heat to low
Add in cooked pasta - mix well
Add in olives - mix
Place in serving dish - make sure to sprinkle in the feta cheese as you are adding the pasta to the serving dish
Enjoy