Avengers Gift Basket PLUS DIY Avengers High Heels #AvengersUnite
This shop has been compensated by Collective Bias, Inc. and its advertiser. All opinions are mine alone. #AvengersUnite #CollectiveBias

Plain and Simple – I am a girl and I love Avengers. Did you know in MARVEL's The Avengers: Age of Ultron they are adding another girl Avenger ?! Not only is there Black Widow but now Scarlett Witch – GIRL Power!
Make sure to mark your calender for May 1st – I know I will be watching MARVEL's The Avengers: Age of Ultron again ( I saw it earlier this month and I loved it)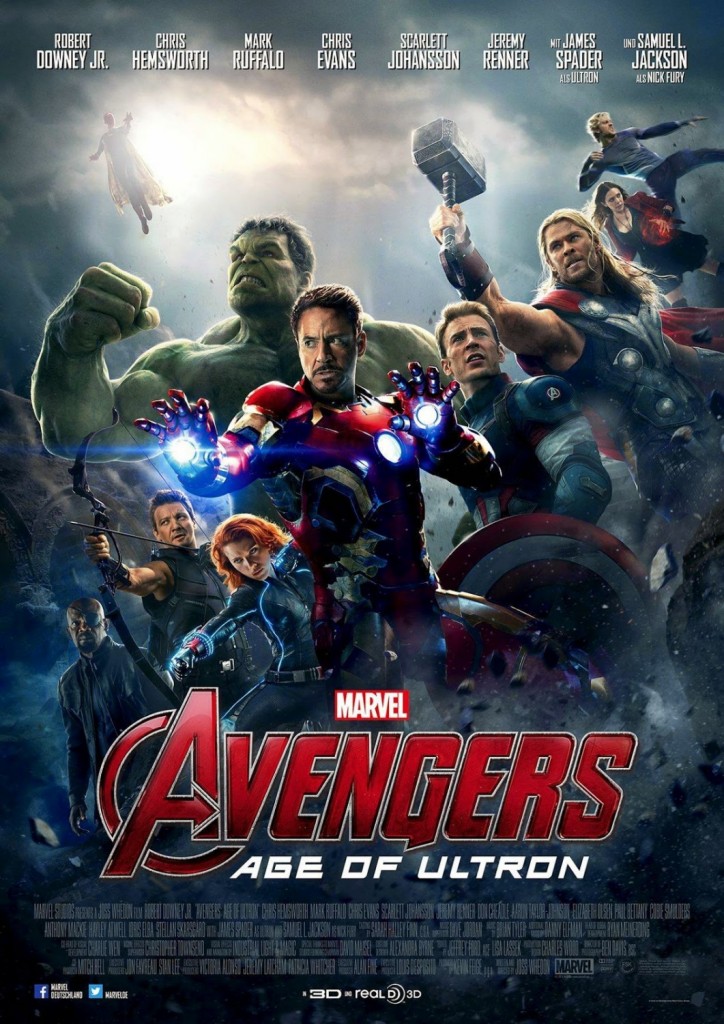 I went to my local Walmart and bought everything I needed to my gift basket – I also thought it would be fun to do a DIY Avengers High Heel Shoe – you can easily adapt this DIY for kids shoes but I wanted to something for date night. I bought the shoe and glue at Walmart too – because Walmart pretty much has everything you will ever need.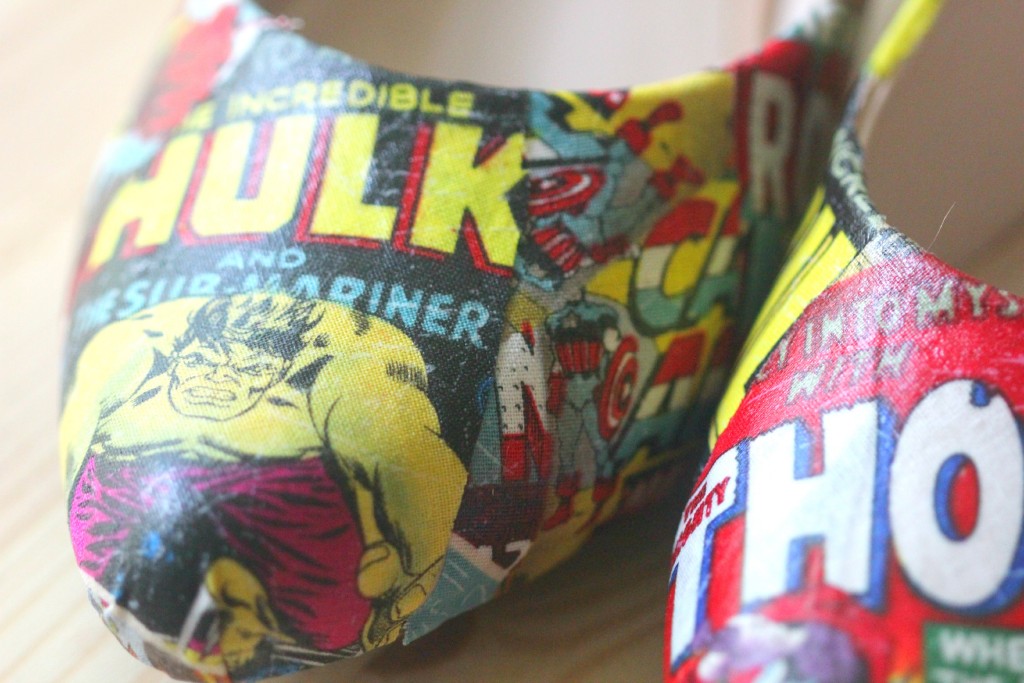 What you need – Shoes ( I picked up heels at Walmart) but it should work on any shoes
– Mod Podge – Found in craft section at Walmart
– Fabric – I had the Avengers fabric on hand – I know Walmart has fabric so make sure to check that out first
Scissors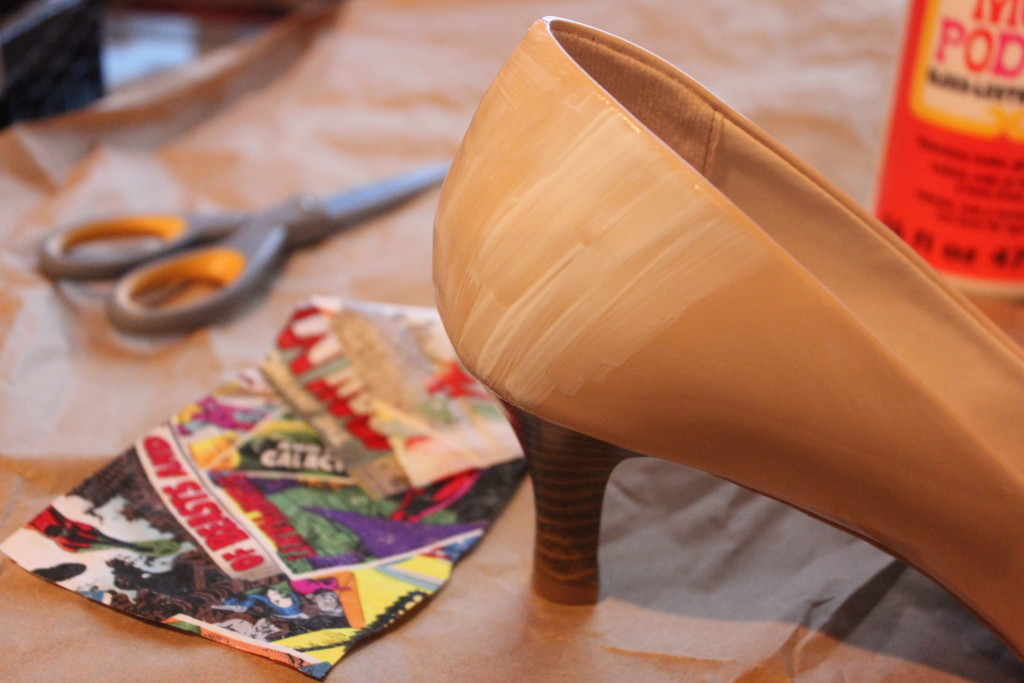 All I did was cut the fabric and glue it to the shoe – then cut to fit the shoe – it takes a little bit of work but I think it important to show that girls ( or women like me) can be an Avenger as well. I have been wearing these shoes and I can tell you it makes me feel like an Avenger.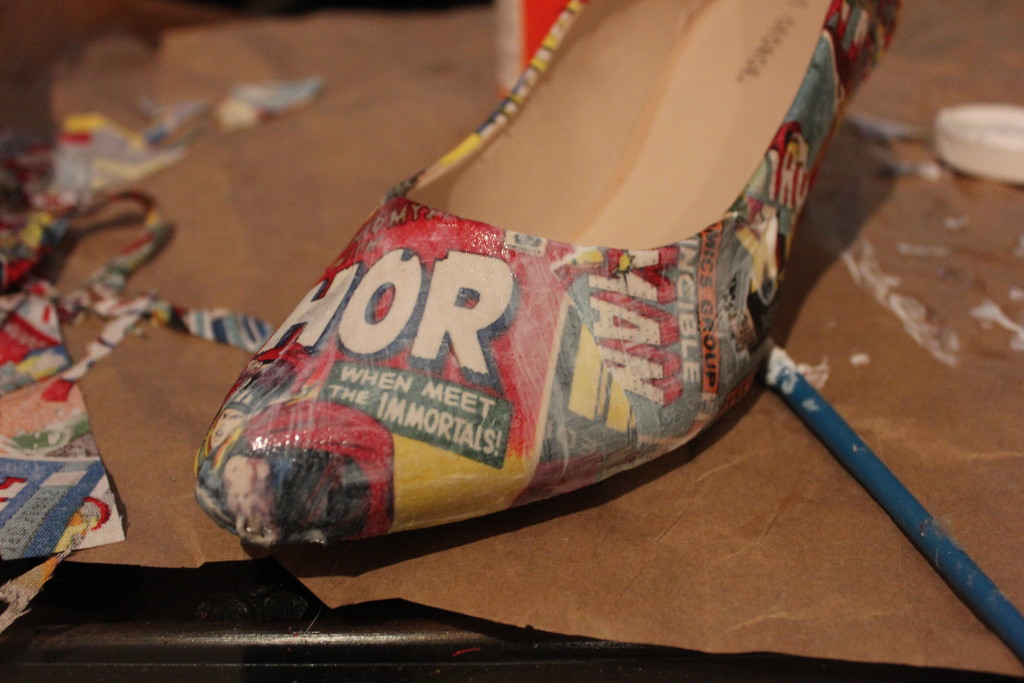 Wait about one hour after you place the fabric on the shoes – then place the mod podge on top of the fabric set the shoes – it will create a layer of protection on the shoes
Allow the shoes to fully dry overnight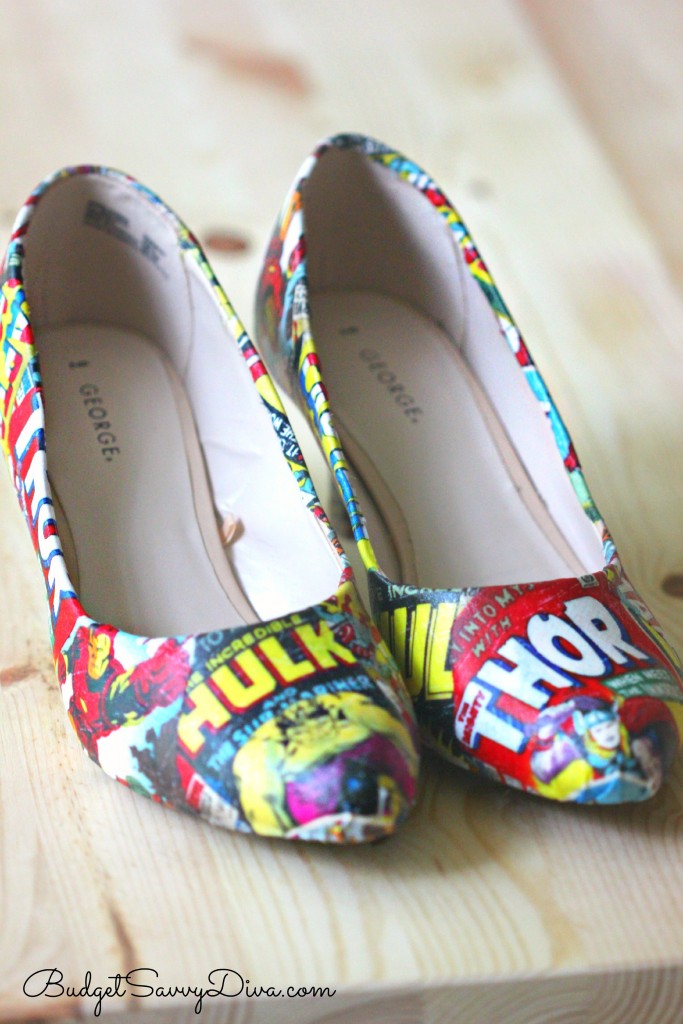 And you are ready to rock your inner Avenger!
I thought it would be perfect to put together a gift basket to give a family friend who is only 9 years old – she loves the Avengers and I wanted to make her a gift basket to get her excited for MARVEL's The Avengers: Age of Ultron – because girls can love Avengers too! Avengers to me is all about being your best self.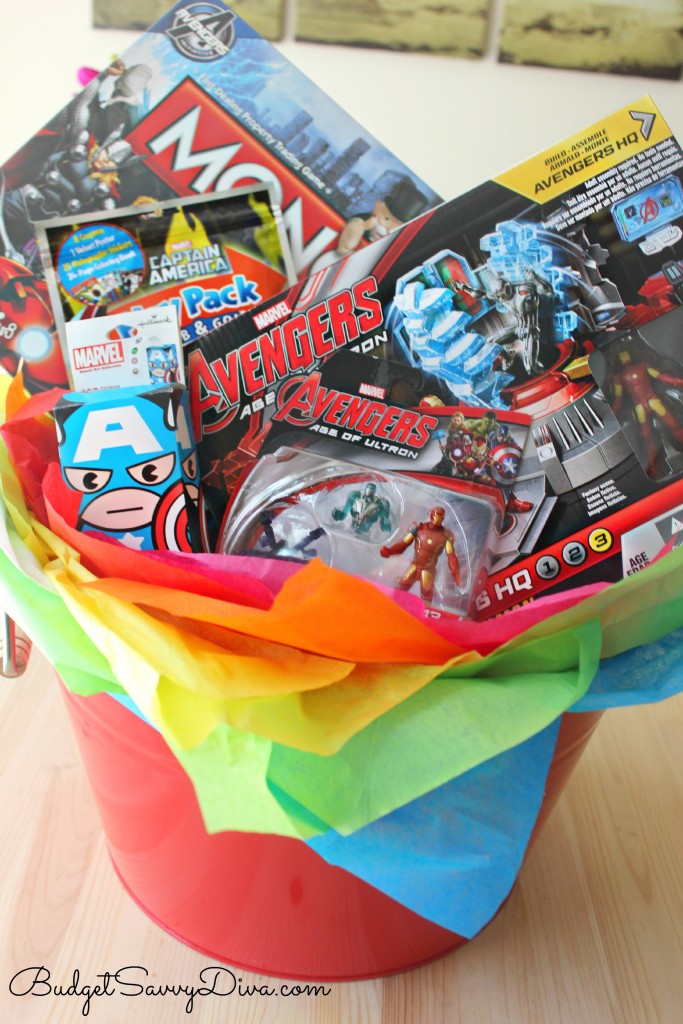 Like I do for almost EVERY gift basket I make – I never use a basket – I love to use something that can be used again. I found a ice bucket at Walmart in the seasonal section. I used tons of fun colors of tissue paper. I picked some fun MARVEL's The Avengers: Age of Ultron toys, stickers, and MARVEL's The Avengers: Age of Ultron Monopoly set where you can be Black Widow ( she is my favorite Avenger).
Well a gift basket is not complete without some foodie goodies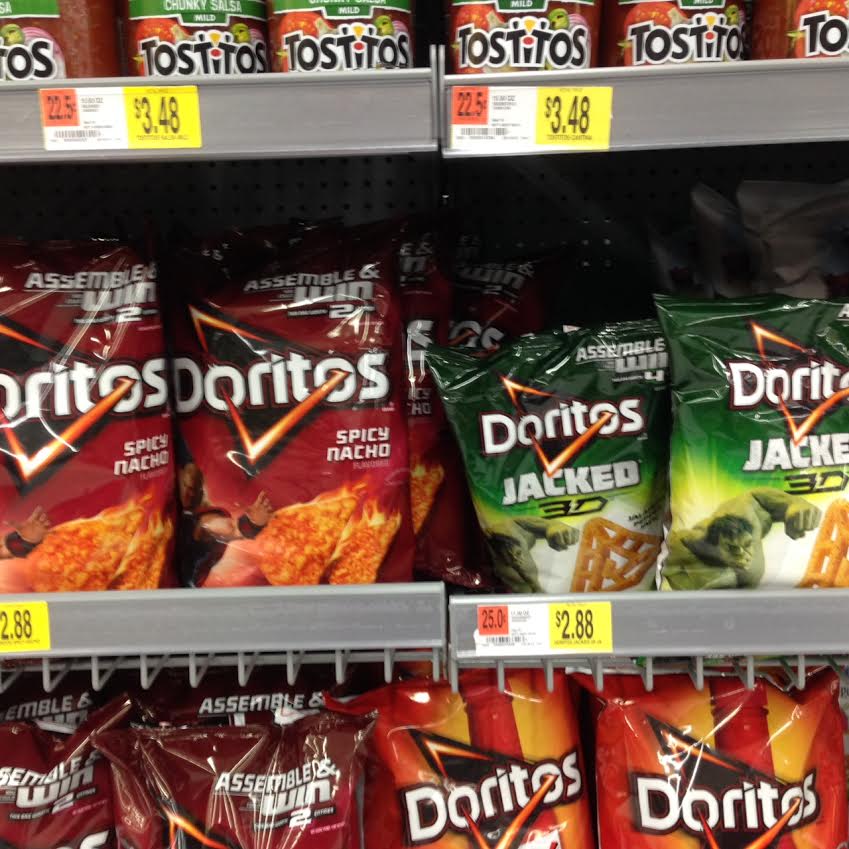 I found a ton of goodies in the chip section at my local Walmart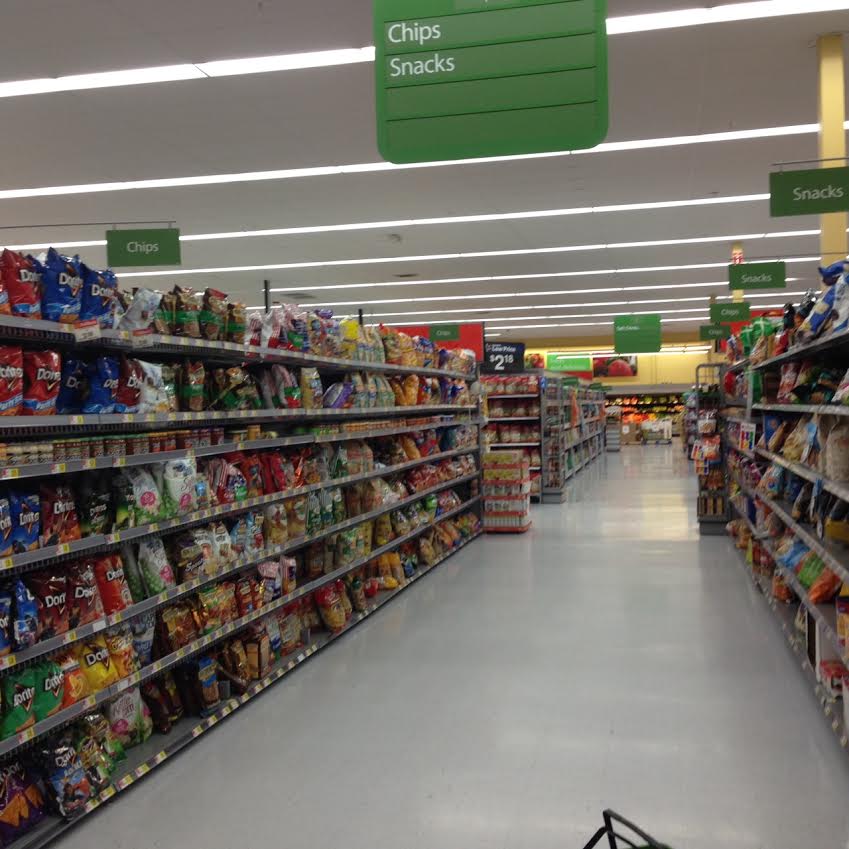 Look at all the goodies I was able to find – make sure to check out Walmart for all your Avengers needs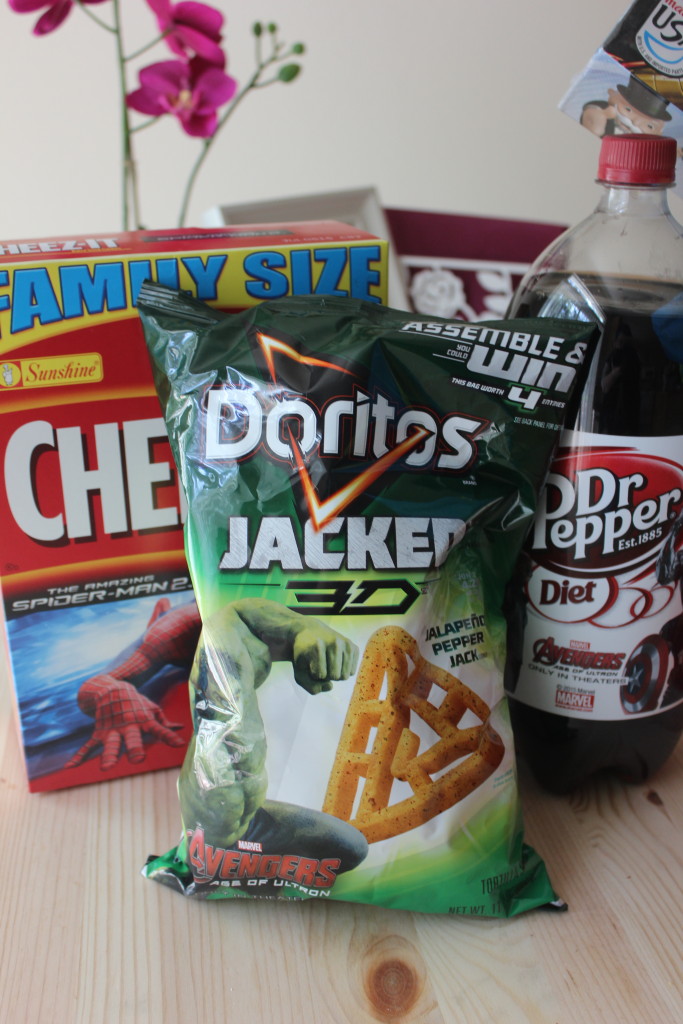 Super Heroes Assemble will be available in the iTunes and Google Play store (starting April 15th)
How are you preparing for MARVEL's The Avengers: Age of Ultron?