Agents of Shield Interviews with Clark Gregg, Ming Na Wen, Jed Whedon, Executive Producer Jeff Bell PLUS Season Finale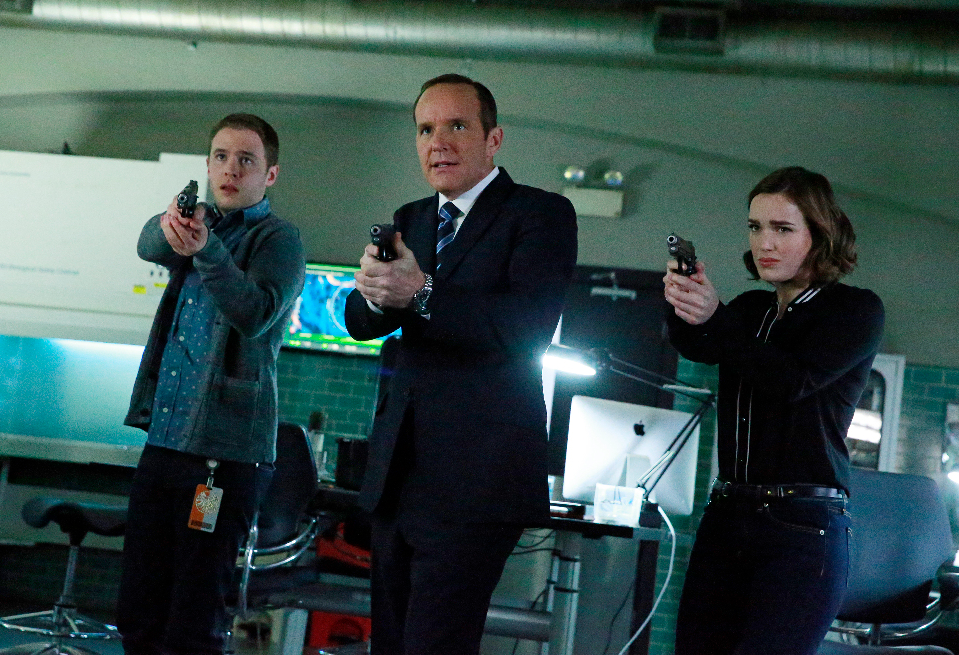 Last month I was in Los Angeles for The Avengers: Age of Ultron media event – 24 bloggers and myself went on the set of Agents of Shield and I have some fun interviews for you today 🙂
Get ready for the Season Finale tonight! I was on set when they were filming the finale and the is going to be tons of revelations and tons of action – so make sure you do not miss it tonight at 9PM EST. Also in totally exciting news – ABC renews 'Marvel's Agents of SHIELD' for Season 3!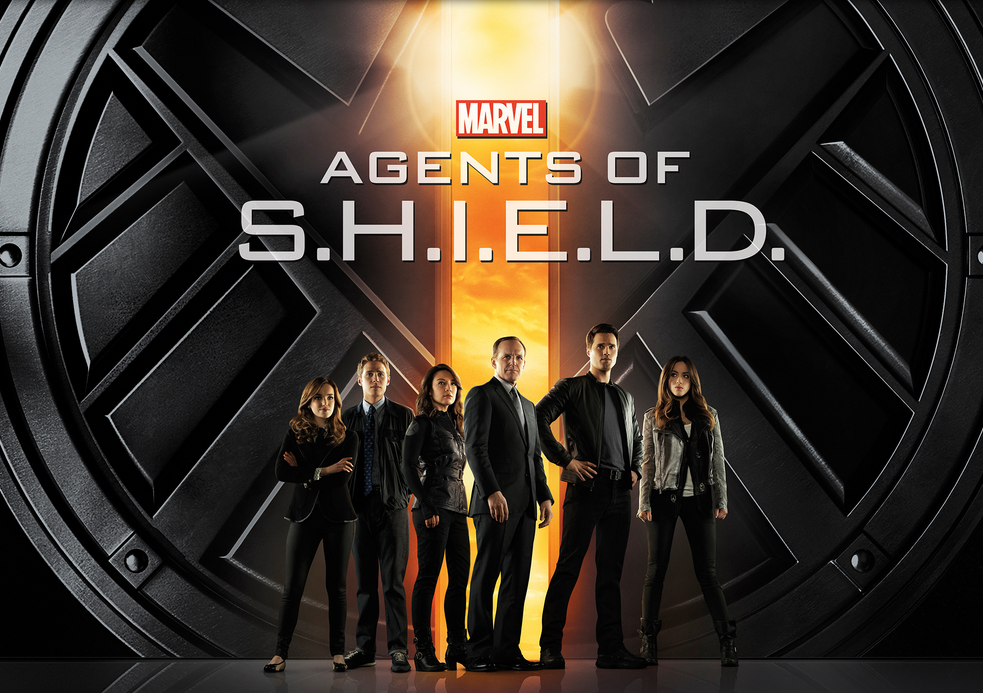 First we talked to Jed Whedon ( executive producer — also you might know his brother Joss Whedon 😉 )
Question – We have the Marvel cinematic universe and the TV shows.  Are there limits on what you are able to do in your show ?
Jed answered with a smile – "We definitely have free reign but it does limit us in that we can't kill Captain America like we plan to each week. No, you know, obviously there's guidelines." I loved the fact he brought up the fact – "…you can consider it a limitation to have a film that literally destroys the organization that your show is named after."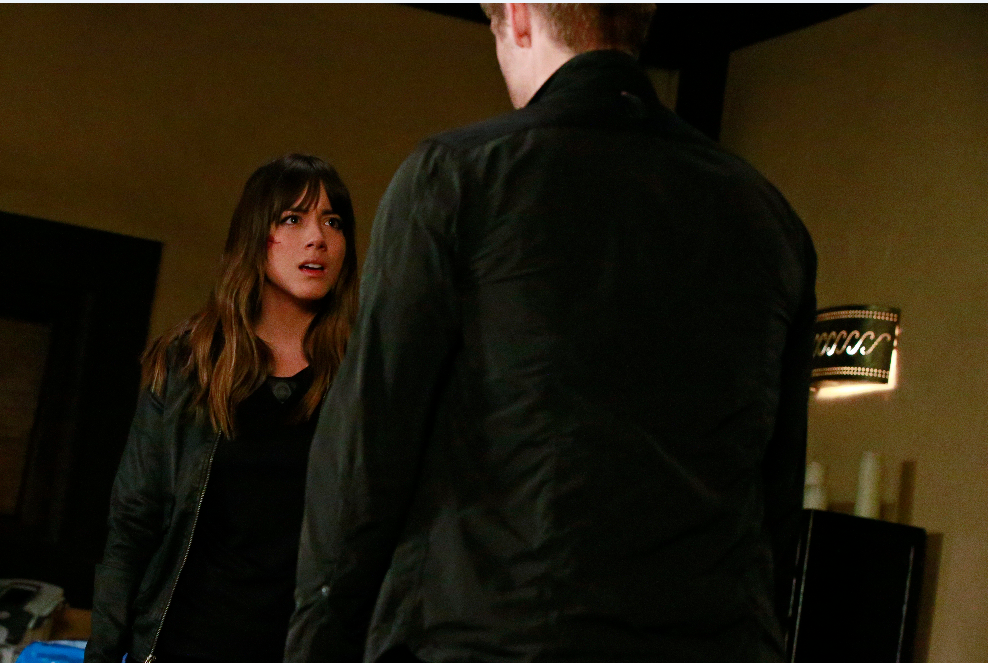 Question – Do you do season two different in the way you did season one?
Jed had a really interesting way to think about the characters – "I think that the big advantage we have now is that people know the characters. A huge disadvantage for us was that  they were original character which most Marvel properties launch with something that you are familiar with."
 Executive Producer Jeff Bell had his own take " our mandate was not just to do a show for hardcore Marvel fans…And you saw an example but what's happened with Ward we think Ward has become you need a good act out, do something with Ward.
Something I always been interested in the writing schedule for a tv show – I write ( everyday for this site and I find it overwhelming at times) but the thought of writing 22 episodes — I cannot even wrap my head around it,
Jed answered -" …so we start on June first and we start prepping six weeks later…" Jeff then chimed in that "There's a train track. They say go and you start running down the train track and six weeks later they let a  train behind you, all this and you try to stay ahead of that train until next week and you're trying not to get run over by the train." Which is funny because I think about writing blog posts in a similar fashion – but with TONS less pressure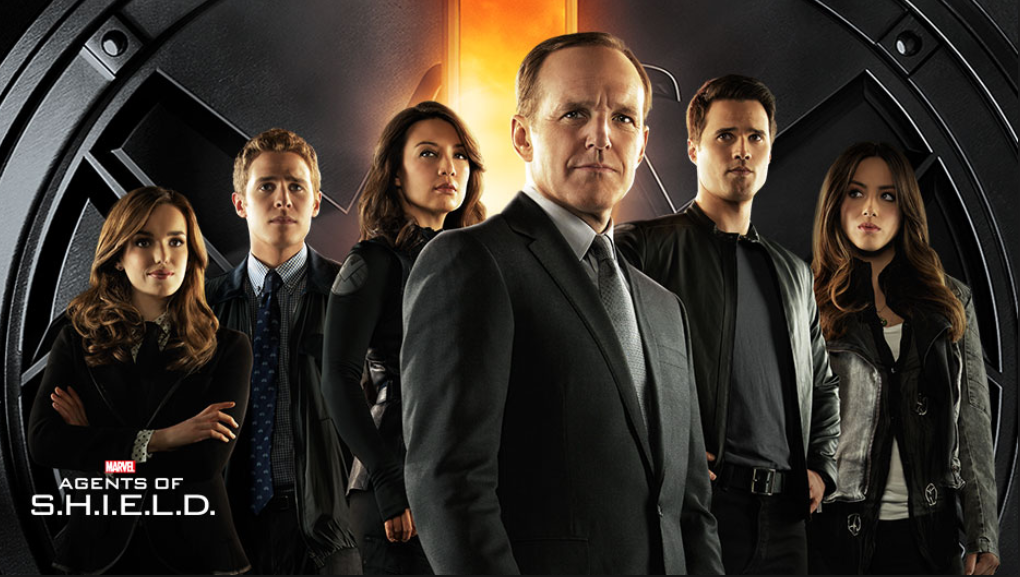 We were then able to talk  Clark Gregg and Ming Na Wen they are both part of the Agents of Shield cast ( but you already knew that)
Question – How much information did they give you in the very beginning?
Ming said smiling " They gave me the name of my character and that I was an agent of SHIELD and she left the field …. and that was about it "
Q   :   What has been one of the most emotional scenes to shoot?
Clark – "In Season 1, episode 11  called A Magical Place or Tahiti. And it was when Coulson was put in the memory machine by Raina. And was forced to confront the fact that he had been dead that he'd been through this tremendously excruciating experience.
Here I am at Coulson desk 🙂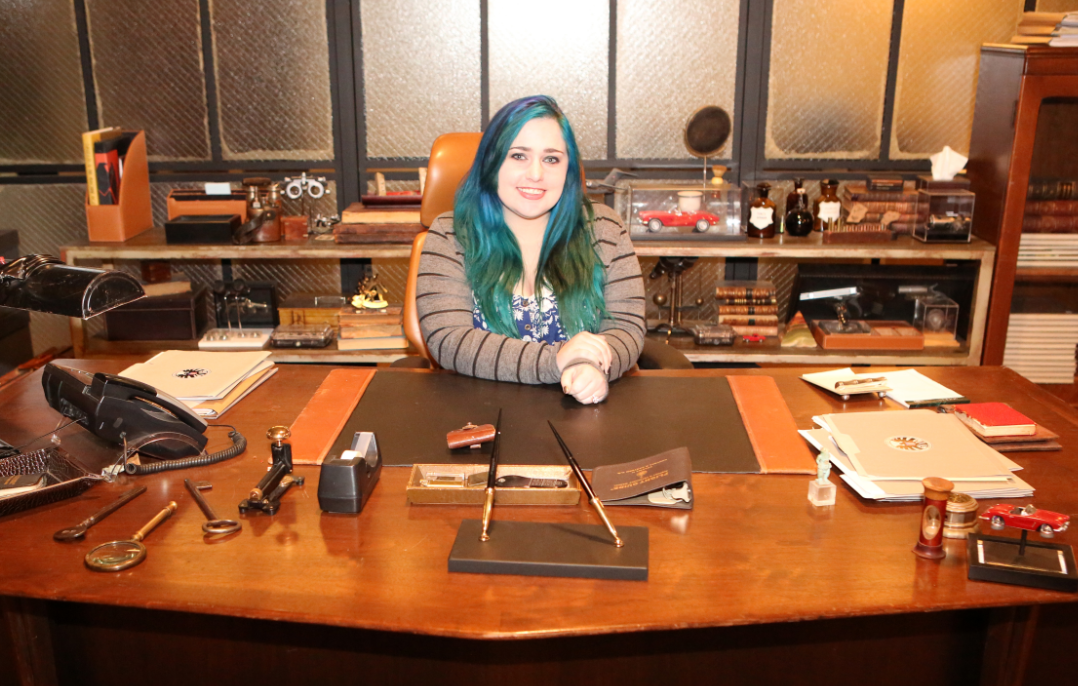 Question –  What are your stunts versus stunt performers?
Ming- " It's a very collaborative, you know a lot of people who do like rigging and special effects…And I learn the entire choreography of every single fight scene."
Clark – of course I have a stunt double but "I'm always fighting for a little bit more."
Disclaimer – Disney paid for the trip and experiences but all the thoughts and opinions are my own. Thanks to ABC for the photos!