Sam's Club Dare To Compare The Best Deals On Tires!
This is a sponsored post written by me on behalf of Sam's Club for IZEA. All opinions are 100% mine.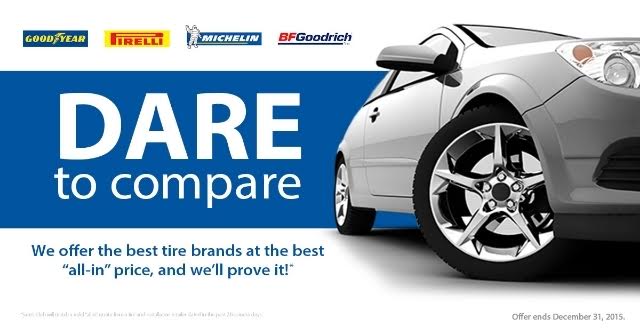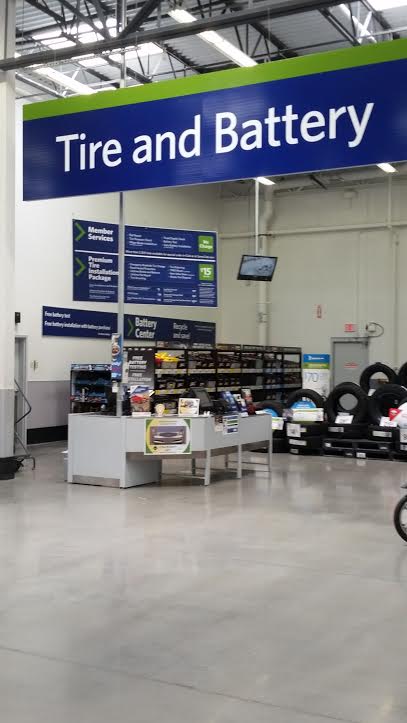 When I think about Sam's Club, what first comes to my mind is a store full of bulk groceries, large amounts of toilet paper, and other household goods to stock up on. But, did you know that Sam's Club offered automotive deals, including car care services? I didn't know until recently.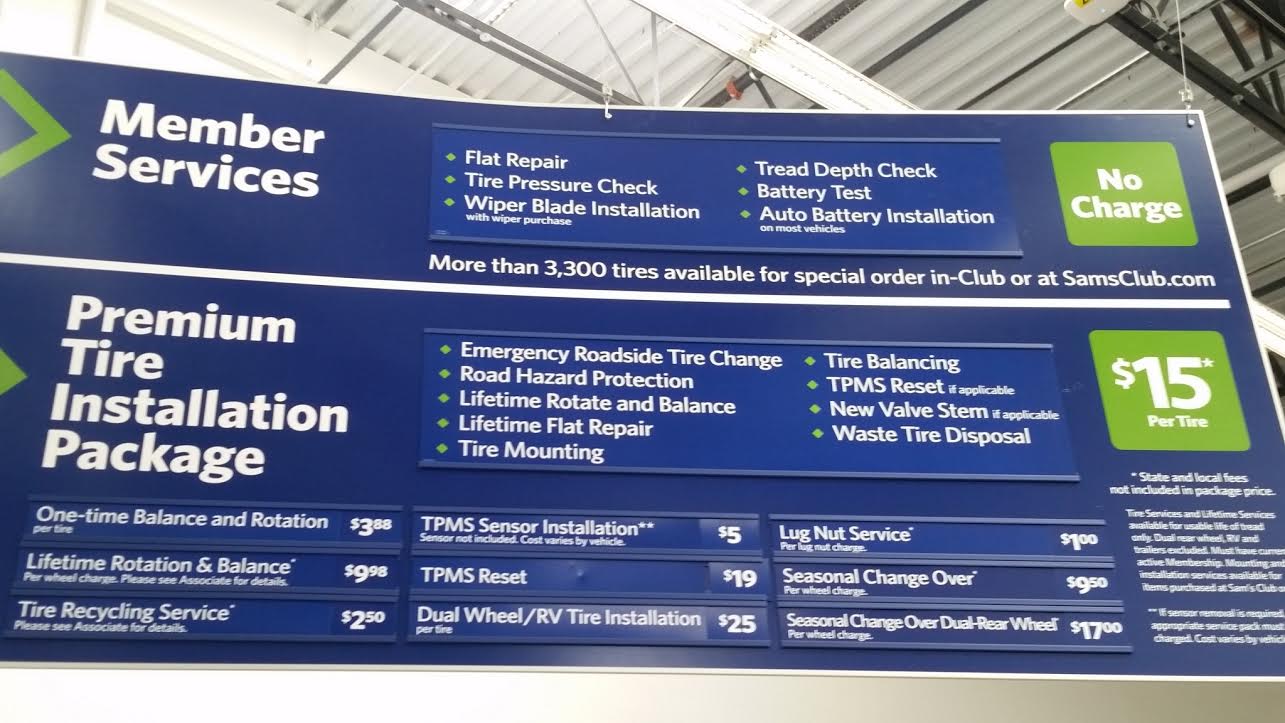 And, what's neat is that Sam's Club is currently offering a tire promotion called "Dare to Compare." If you're in the market to buy some new tires, and to get them at an unbeatable price, then you might want to pay attention to this. To get started, you need to start by getting a valid quote from a different tire sales and installation retailer. The quote needs to be dated within the past seven business days with the quote on the retailers letterhead. Then, hurry on over to Sam's Club to have them review the lower priced quote. If you're not sure where the closest Sam's Club Tire and Battery Center is, you can find a location near you at the Sam's Club locator here. As long as the tire is the same brand and same line as the service description, Sam's Club will price match the deal. To save even more money, pair the offer with the current tire promotions. The current promotions being offered are:
Michelin – $70 off set of 4 (5/14/2015 – 7/5/2015)
Pirelli – $80 Instant Savings (5/15/2015 – 7/12/2015)
Goodyear – $70 off set of 4 (6/24/2015 – 8/31/2015)
Here's my own personal quote (they beat another local competitor!!) These prices are for a 2011 Nissan Armada with 55,000 miles.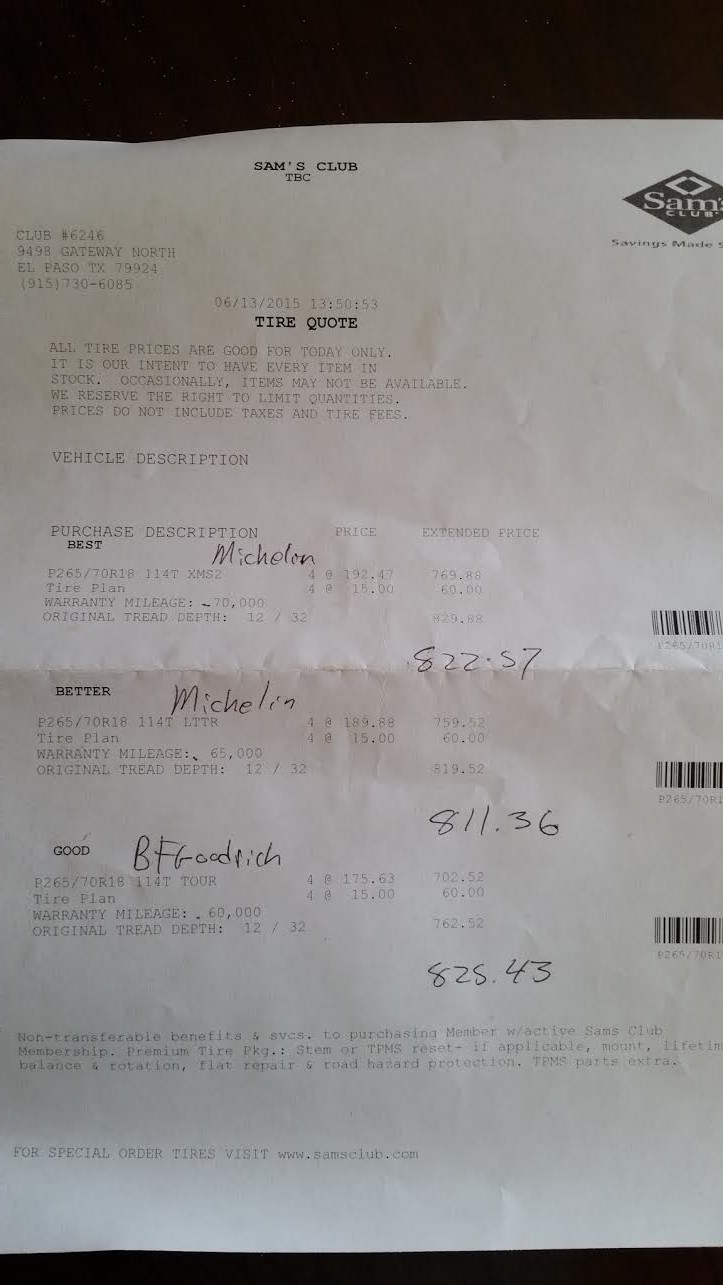 On top of the "Dare to Compare" promotion, the Tire Installation Package ($15/tire, $25/dually tire) from Sam's Club always includes; road hazard protection, lifetime tire balance rotation, and flat tire repair. Not to mention, for three years from the date of purchase, members have 24 hour toll free access for emergency tire change service. Considering AAA costs as high as $52/year for one person, this will save you $156 over the course of three years!
If you don't have the cash to pay up front – no worries! You can apply for the Sam's Club Consumer Credit Card and pay NO interest for 6 months (subject to credit approval). Offer is valid through 6/30/15 only….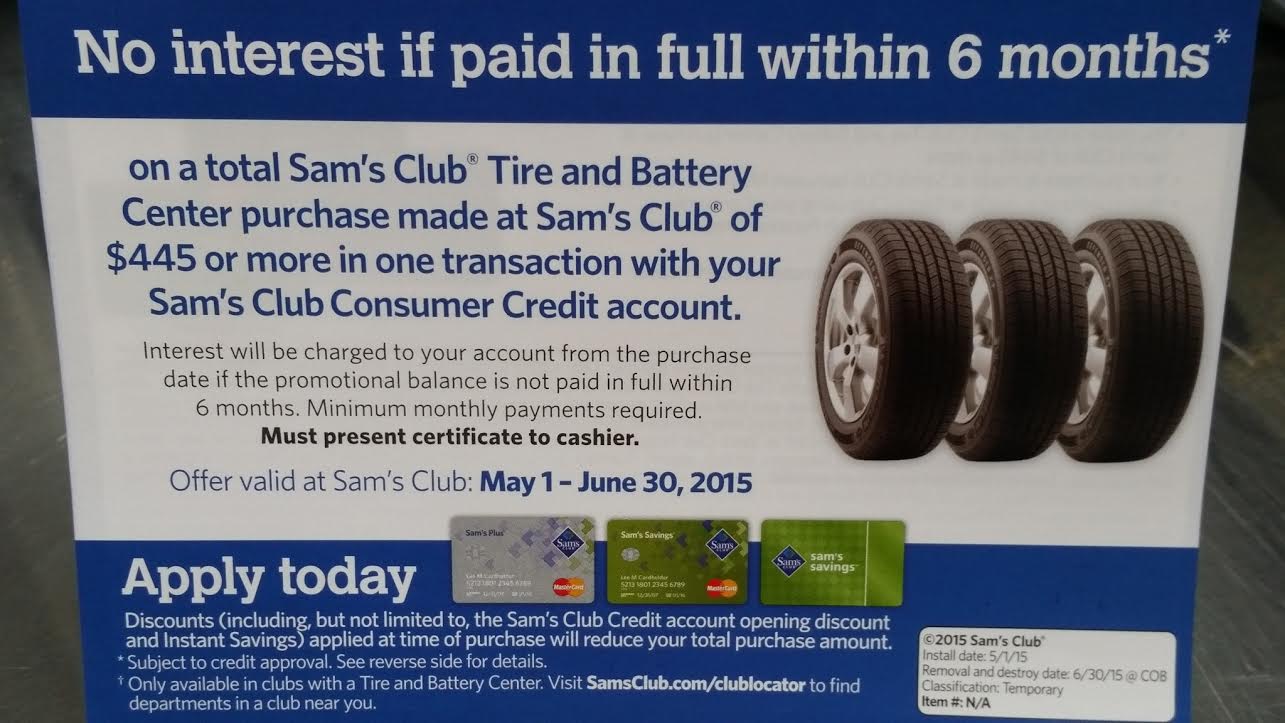 Tire Safety Tip:
If you're not sure if your tires need to be changed out just yet, you could always ask a sales associate to take a look for you. A study by the National Highway Traffic Safety Administration found that nearly fifty percent of the 11,500 cars, pickup trucks, vans, and sport-utility vehicles the agency checked had at least one tire with half-worn tread with another ten percent having at least one bald tire. Considering the statistics, I think it's better to play it safe than sorry.