Cheesy Pigs In A Blanket Recipe

Make sure to repin this recipe 🙂
I was at a holiday party recently and one of the people brought pigs in a blanket – I was like…. umm how have I not made these for the site yet?
Eric ended up eating about 10 of these bites. So this past weekend while we were watching tons of Christmas movies. Our we the only family to watch about 15 different Christmas movies every December? Tonight Eric, Watson and I are watching Home Alone 2 ( we watched Home Alone last night).
I love this recipe because it is simple and easy – I did my own little twist on it ( adding cheese) – my whole family ate these babies all up and I will be making them more often.
This is what you will need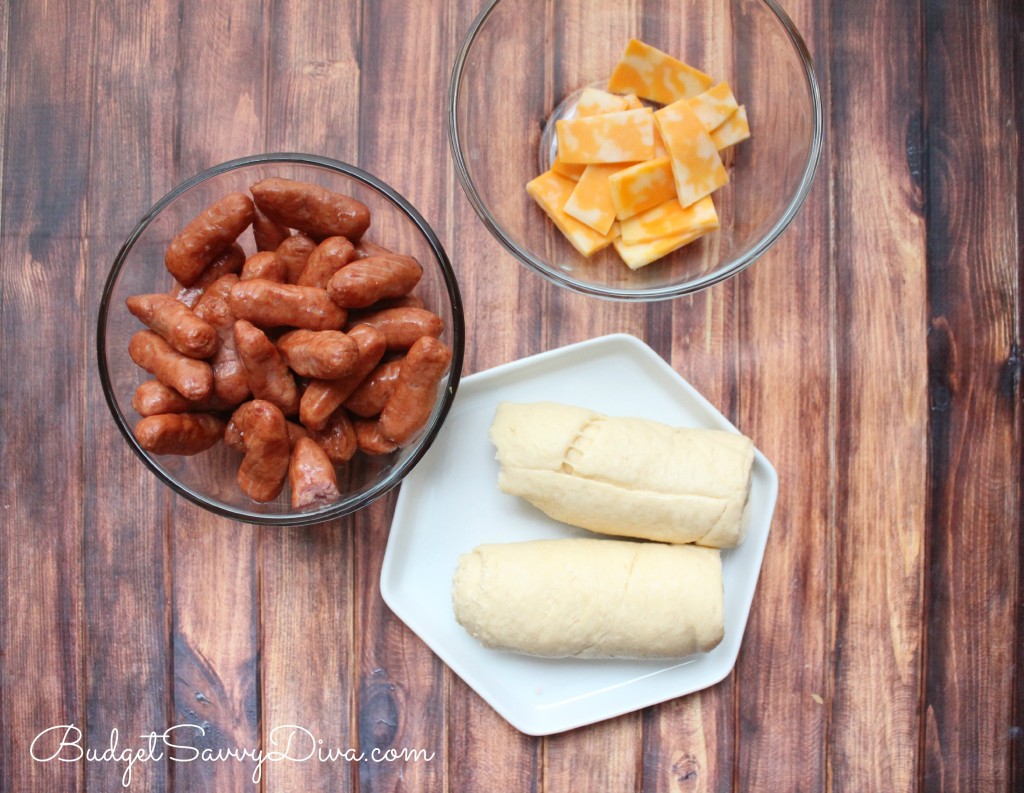 Yep only 3 ingredients – seriously anyone can make this recipe. I paired these babies with yellow mustard which turned into a really good pairing
I rolled out the crescent rolls and cut the rolls into strips just large enough to go around the wieners. I cut the cheese into small pieces
Place the wieners onto parchment paper on a cookie sheet and bake for about 15 minutes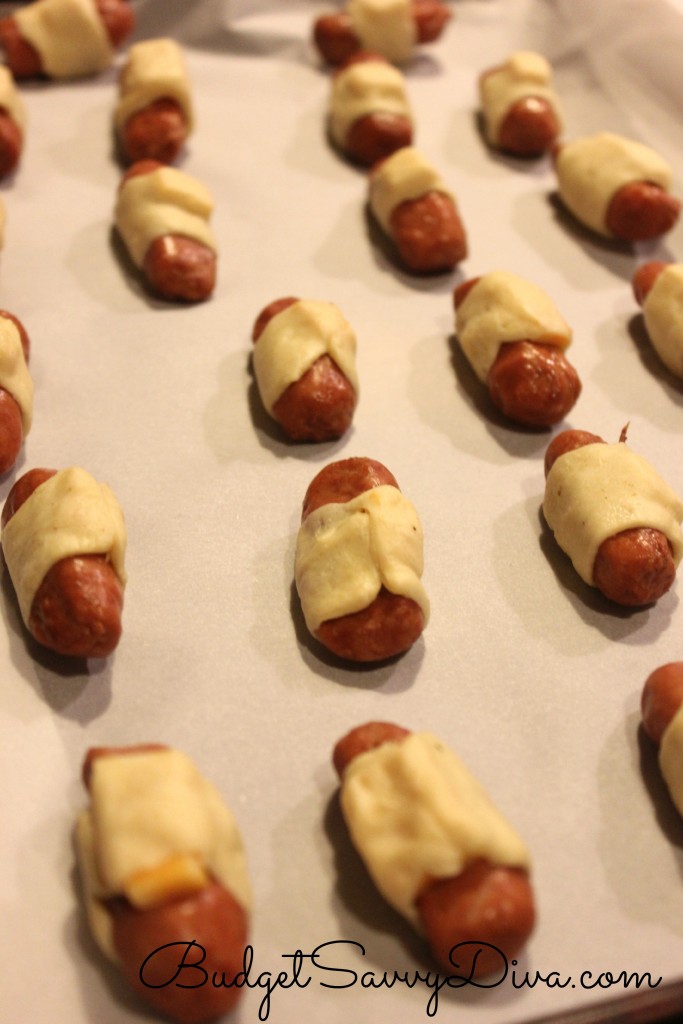 Do you have any holiday parties you are attending ? Would you like me to make more appetizer recipes?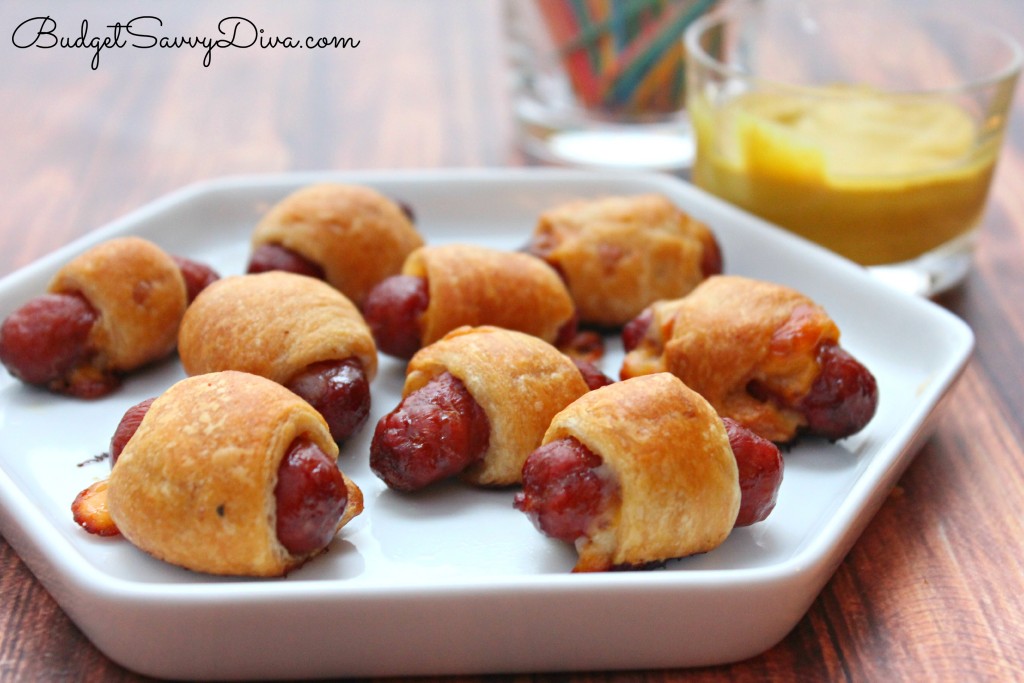 If you do make my Cheesy Pigs In A Blanket Recipe please make sure to comment below – I love knowing what you think 🙂
Love You Guys!
Cheesy Pigs In A Blanket Recipe
Ingredients
Mini Wieners ( Pre-cooked)
Crescent Roll or similar
Cheese Cut Into Small Squares
Instructions
Preheat oven to 350
Roll out the crescent rolls - I like to have it one big sheet
Cut the sheet into small squares - just big enough to cover the wieners -
Place cheese on top of the wieners and roll the wiener into the crescent
Make sure the edges meet up
Place finished roll onto the parchment paper covered cookie sheet
Bake for about 15 minutes
Serve with Mustard
Enjoy!