Finding Dory's "Destiny" Kaitlin Olson Interview
Ff you have not seen my film review yet make sure to head on over HERE – there is also a giveaway to enter.
Finding Dory is in theaters on June 17th! So make sure to mark you calendars. Like Finding Dory on Facebook, Twitter and Instagram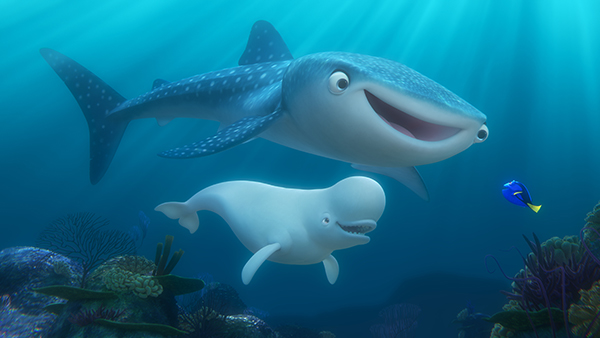 There are many new ( fun) characters in Finding Dory that were not in Finding Nemo and one of them is "Destiny"  voiced by Kaitlin Olson. We had the awesome chance to sit down with Kaitlin – we talked about her role in Finding Dory and also how she balances motherhood and work. Kaitlin Olson is known for her role in It's Always Sunny in Philadelphia.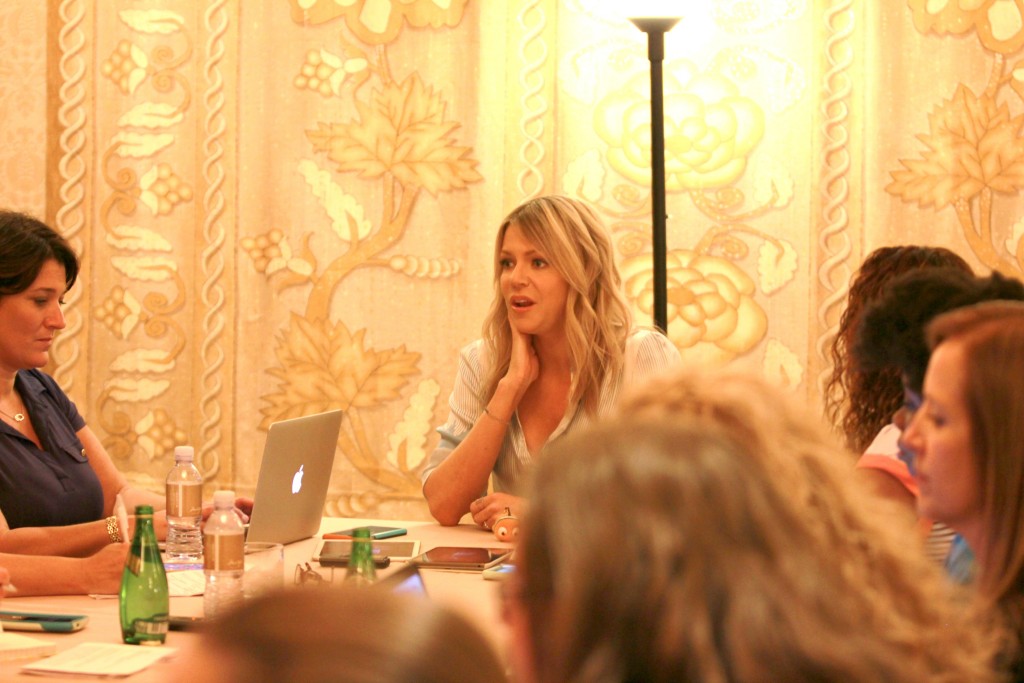 There are so many wonderful scenes in the film I know for me it would be hard to choose one — but Kaitlin said "I liked all of the scenes with Tiny Dory, that little baby Dory was so cute, her voice, I was like get out of here.  That's why I love Pixar movies so much, you can truly get emotional when you're watching them. Like they're funny and they're fun to have in the background if your kids are watching a movie but I actually am invested in the movie".
Everyone is going to remember Finding Nemo – even 13 years later I cannot think anyone who does not remember it. Finding Dory is going to be the same way – so we asked Kaitlin what does it feel like to be part of such a large film that her grand children will see "It's important to me to… work on things where we can all get excited and watch together. I feel incredibly honored to be a part of it for that reason. I believe in Pixar's model and I really love this movie. I think it's going to be around for a while. I seriously feel so incredibly honored to be a part of this movie for that, for that reason. It's a quality project I believe in".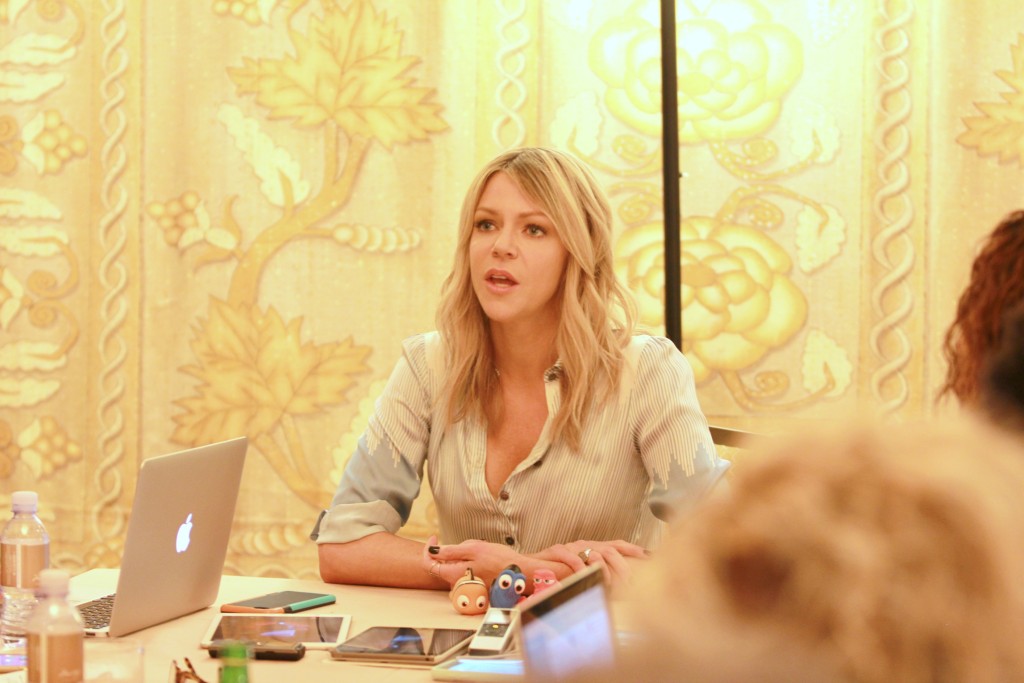 I would say the most shocking thing that I found out about during this interview is how long it took for her to record everything. Did you know Finding Dory is 4 years in the making?! I really had no idea.
She said " I probably did eight or nine sessions over four years.  But each of them are like a four or five hour session, maybe more.  It was great, because you go in and you have this great fun day and then you have like a month off and then they send you a new script and it's different and things have changed and the character is changed and you get to go back in and do it again."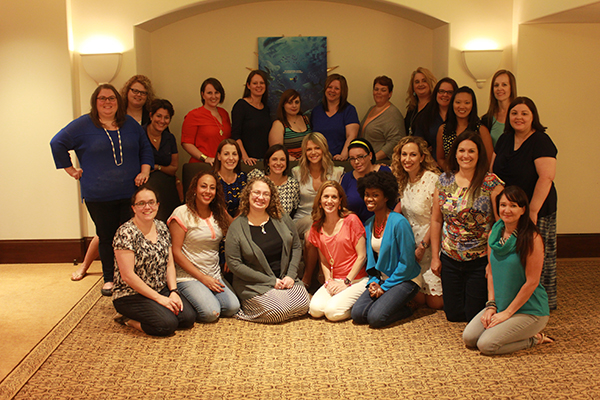 It always interests me how actors keep a balance between their career and being a parent. Kaitlin said "My kids are one hundred percent my priority, so I don't take things that will take me away from them too much… always want to be there for bedtime. There are times when I miss it, but, it's rare that I go a day without seeing them. If I do, I'm there for- in the morning, you know what I mean. I do the best I can, like everybody does. A lot of working moms are out there. I have the luxury of being able to have them come to me after school and play in my trailer."
If you have not checked out the Finding Dory Trailer  – make sure to check it out
Finding Dory is in theaters on June 17th! That is in just 2 days!!!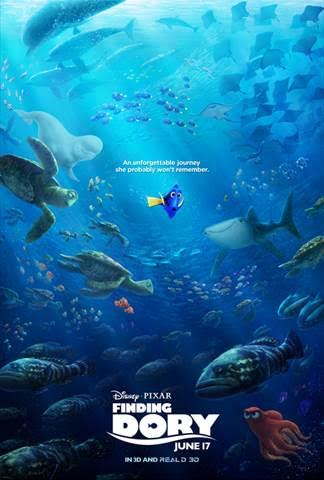 Disclaimer – The trip and experiences were paid by Disney but all the thoughts and opinions are my own.