Finding Dory Premiere and Film Review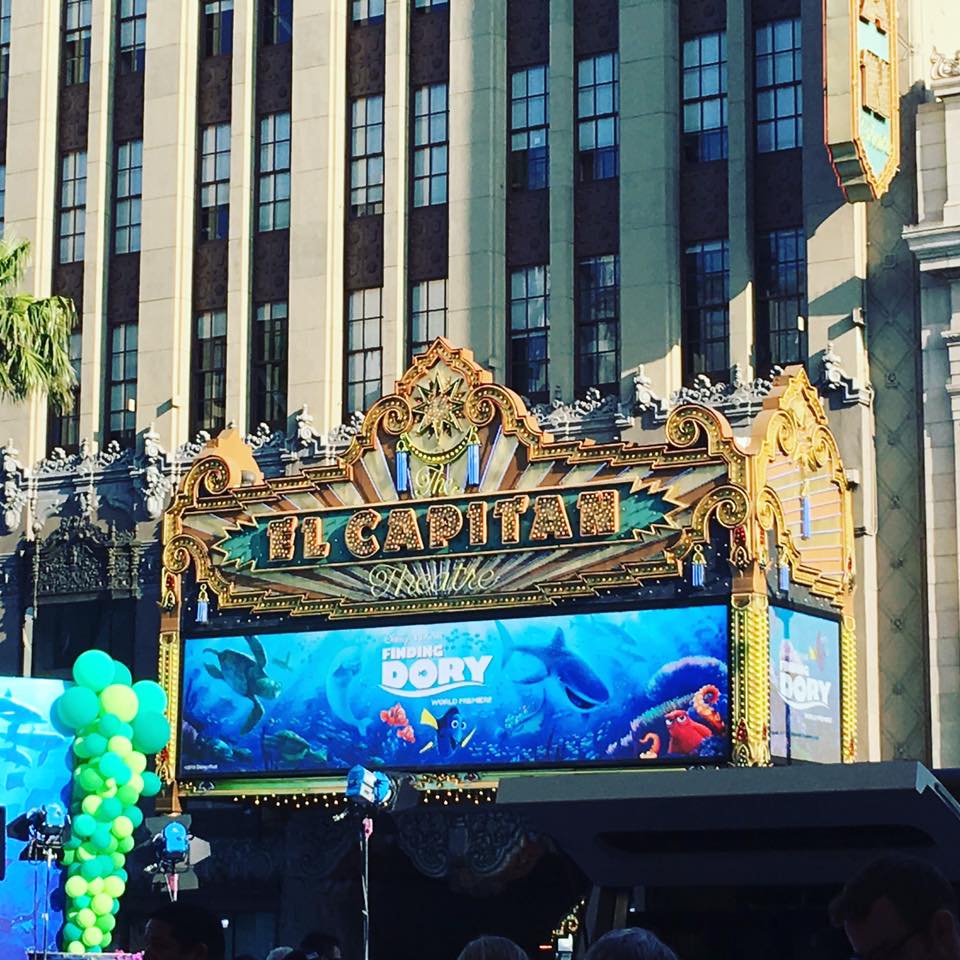 When I found out that I was going to the Finding Dory premiere I started to think about all the red carpets/after parties I have been and how different each one has been. But I will say I have not look forward to a red carpet as much as Finding Dory – I knew it was going to be so much fun. Boy was not disappointed.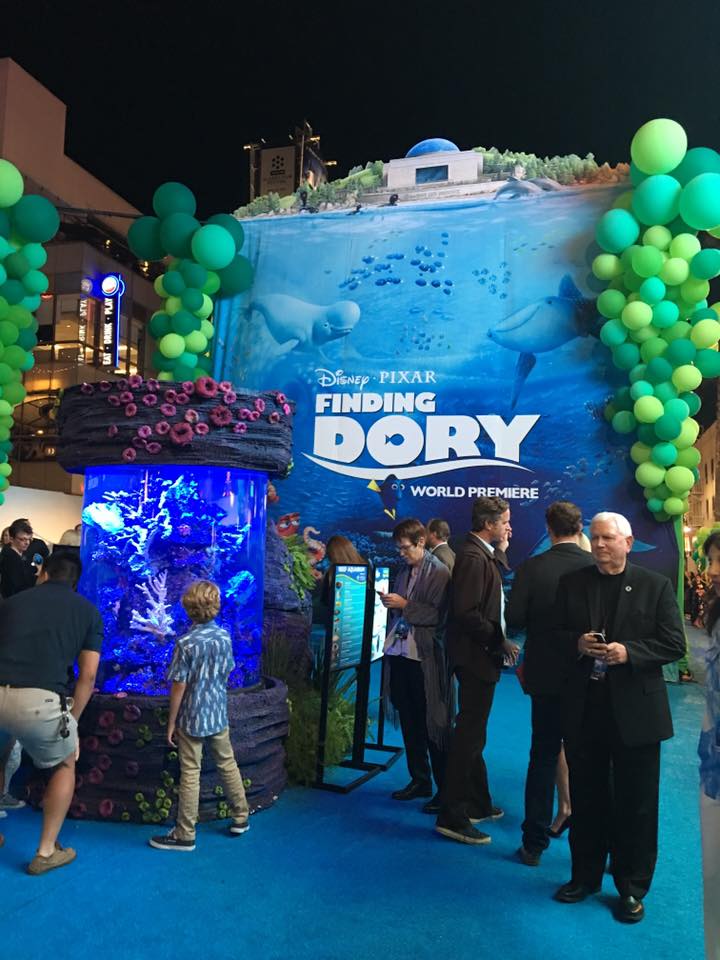 I grew up about 5 minutes from Hollywood Blvd – I have been through that street more times than I can count ( my school bus in middle school would go through the Blvd early in the morning when nothing was open to late in the afternoon when everything came to life). To be able to walk a red carpet where my middle school bus went through was something special to me – plus to have an after party in the same spot was icing on the cake.
Here is me on the red carpet 🙂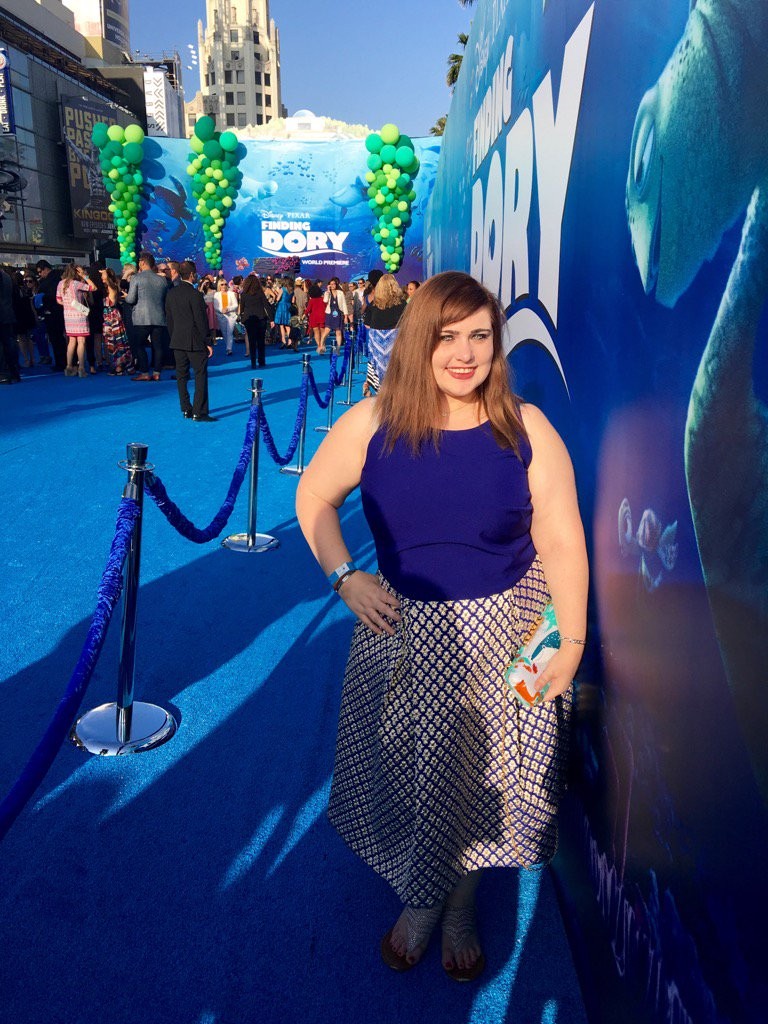 Here is myself with fellow bloggers on the Oscar steps – this is across the street from the El Capitan ( which is also the location I use to see every Disney movie that came out)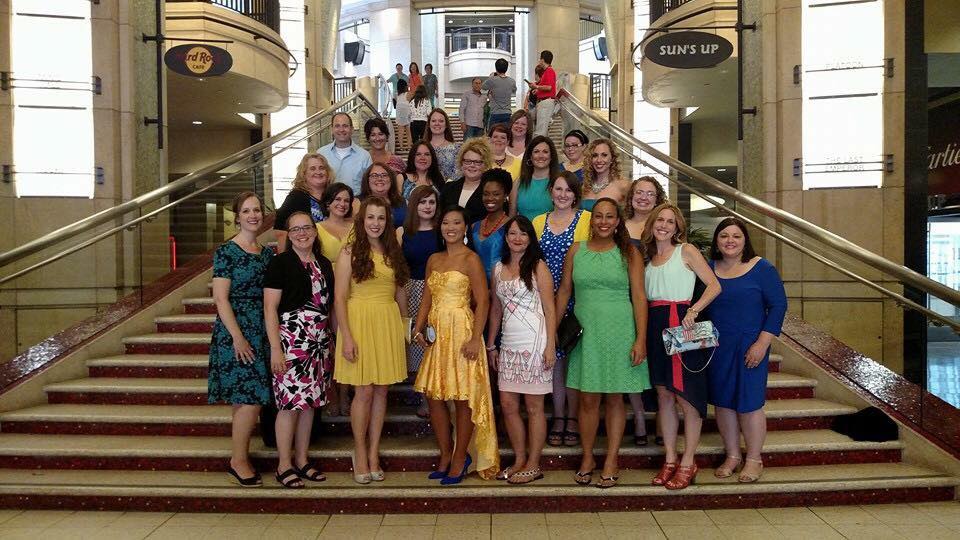 To get ready for the world premiere I made a special purse ( do not worry the tutorial will be up soon) – you can make a Finding Dory purse OR any themed purse you want ( but I highly suggest Finding Dory).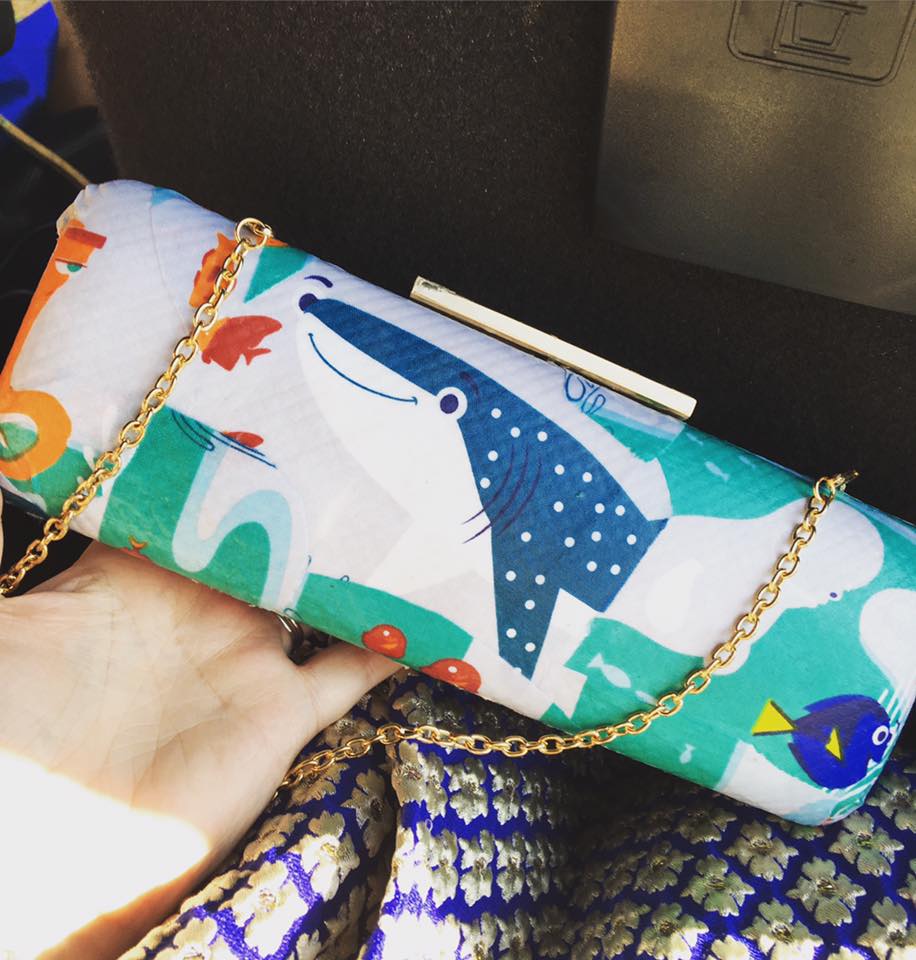 It was also great to be with some of my closest blogger friends as the event. Here is me with my friend Jenn from The Rebel Chick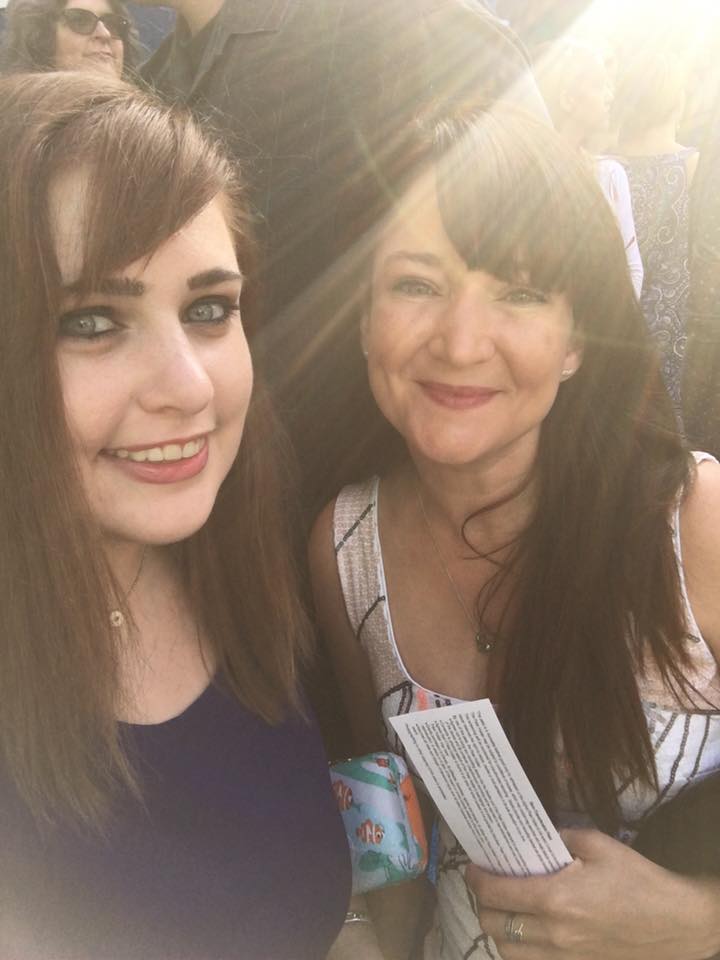 The red carpet was actually where the after party location – it was really turned into something magical – everywhere you looked there was some new activity for you to do or watch. My favorite piece was the sand sculpture shaped for Finding Dory – I seriously cannot even make a sand castle so this was super impressive.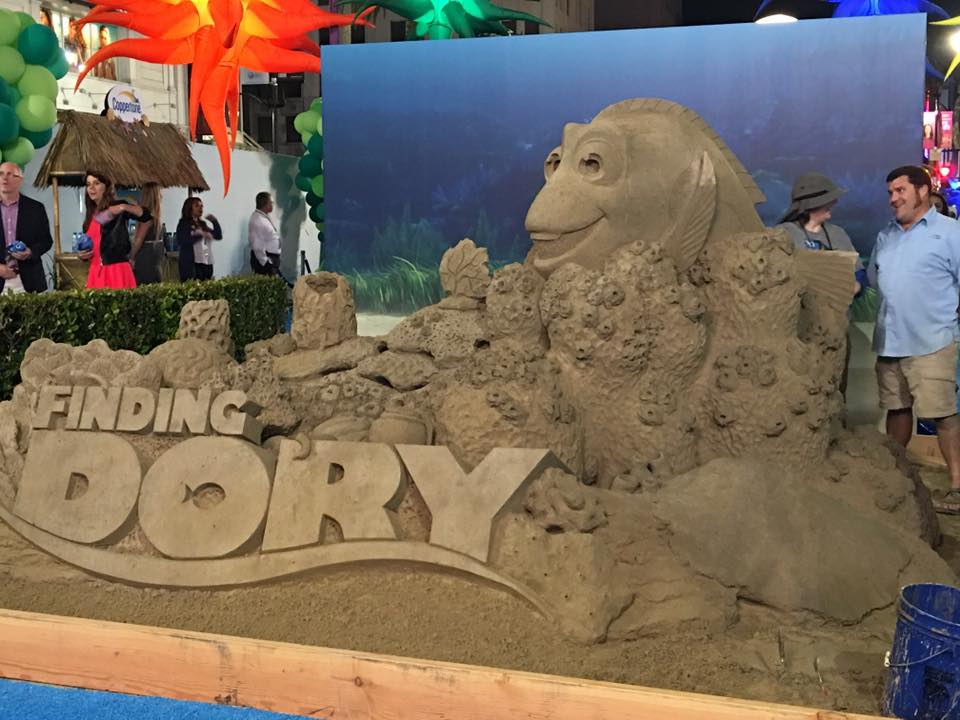 Here is all of us bloggers at the after party – can you find all the Dory's in the photo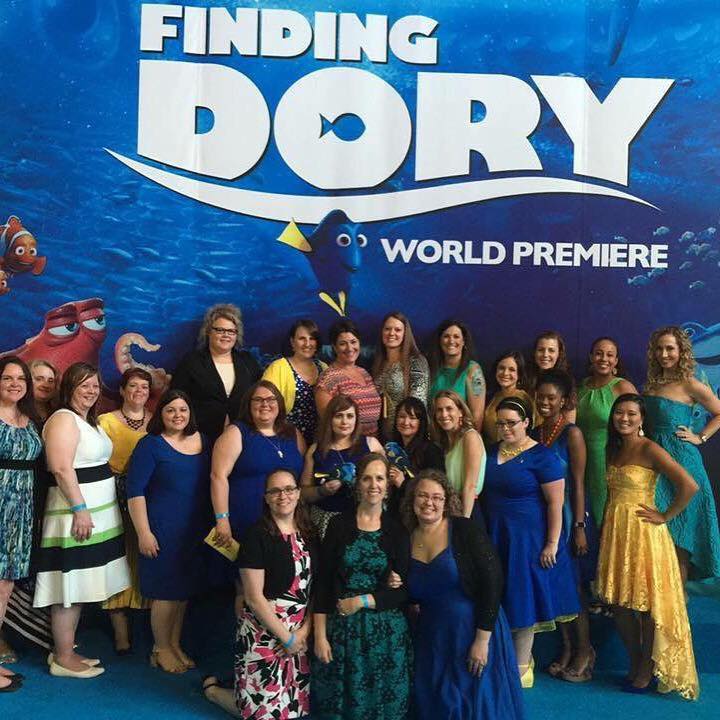 If you look at my Facebook – there are tons of Facebook videos from the event I filmed ( it was my first attempt to do such videos — so sound quality is not great but it is a fun way to see everything)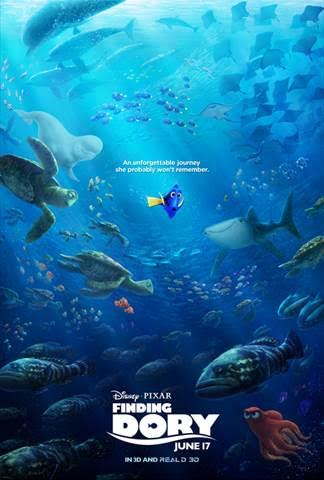 Now to how the film was – here is the film ( condensed version)
"Everyone's favorite blue tang Dory (voice of Ellen DeGeneres), who's living happily in the reef with Marlin (voice of Albert Brooks) and Nemo (voice of Hayden Rolence). When Dory suddenly remembers that she has a family out there who may be looking for her, the trio takes off on a life-changing adventure across the ocean to California's prestigious Marine Life Institute,a rehabilitation center and aquarium."
This film is 97 minutes – and it is compelling through every minute. The beauty of Finding Nemo was heightened in Finding Dory with all the new technologies that have been achieved. This is not a simple story of finding a family but it is about finding yourself and being comfortable with who you are – yes we are all different and we have to do different things to get to the same end but the most important thing is that we do it together. That is the main message of the film and I think it is an important message for everyone to know.
If you not seen the trailer yet – here it is

There is only a small portion in the film that I would say is scary ( there is a sea creature that chases after the group) – I would say that children under 5 might be scared of it – but the rest of the film is perfect for all ages.
I am super excited to announce that I am help host a giveaway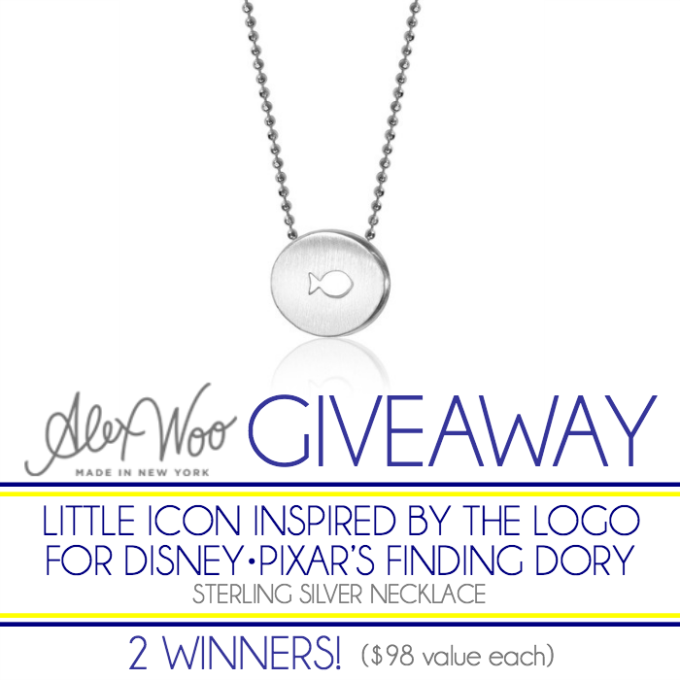 Make sure to enter 🙂 Good Luck!
Disclaimer – Disney paid for the trip and experiences but all the thoughts and opinions are my own.