IFROGZ Wireless Earbuds – Impulse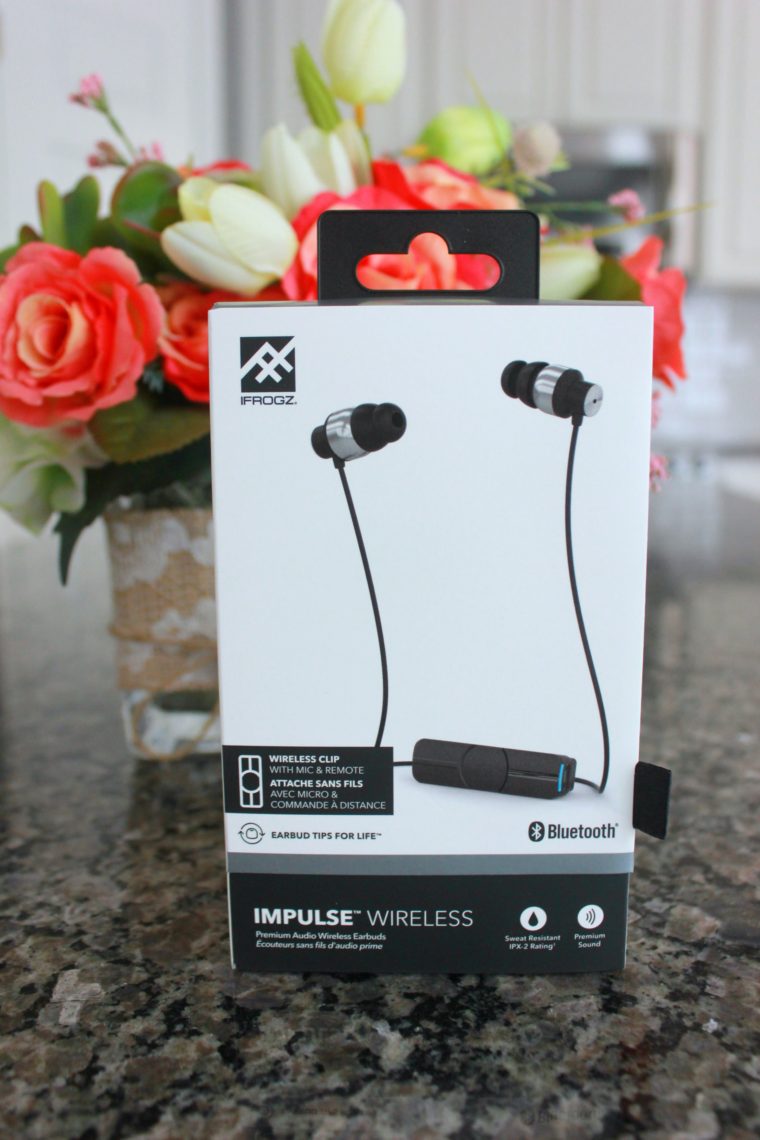 I have been looking for new earbuds for a while. I like to listen to music while working out – I was totally excited to find earbuds that are bluetooth wireless earbuds! I am already planning on buying Eric a pair for a stocking stuffer.
The new IFROGZ Bluetooth earbuds feature an innovative wireless hub that magnetically clips to your shirt collar, so phone and music controls are easily within reach, without a bulky module tugging on one side. The hub's magnetic storage clip also conveniently secures the earbuds when not in use – no more tangled wires!
This post is part of the Budget Savvy Diva Holiday Gift Guide 2016 – make sure to check it out
Disclaimer – This product was provided for free so I could get some great photos and add it to this list. Nothing is posted that I have not check out myself. Everything on this list is something I would buy myself.