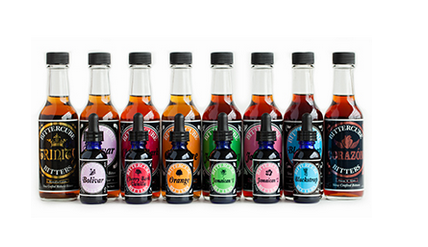 Check out these unique gift ideas for the guys on your holiday shopping list who like to put together unique cocktails!
Bittercube has the perfect gift for the guy in your life is adding a little spice to their bar! Create craft cocktails at home with craft made bitters from Bittercube. These bitters are the perfect addition to your basic cocktail. Plus, you can visit bittercube.com to get craft cocktail recipe to include with your gift.
You can buy the variety pack that will complete your bar… its only $57 for 6 or you can buy your favorite by its self.
This post is part of the Budget Savvy Diva Holiday Gift Guide 2016 – make sure to check it out! Disclaimer – This product was provided for free so I could get some great photos and add it to this list. Nothing is posted that I have not checked out myself. Everything on this list is something I would buy myself.