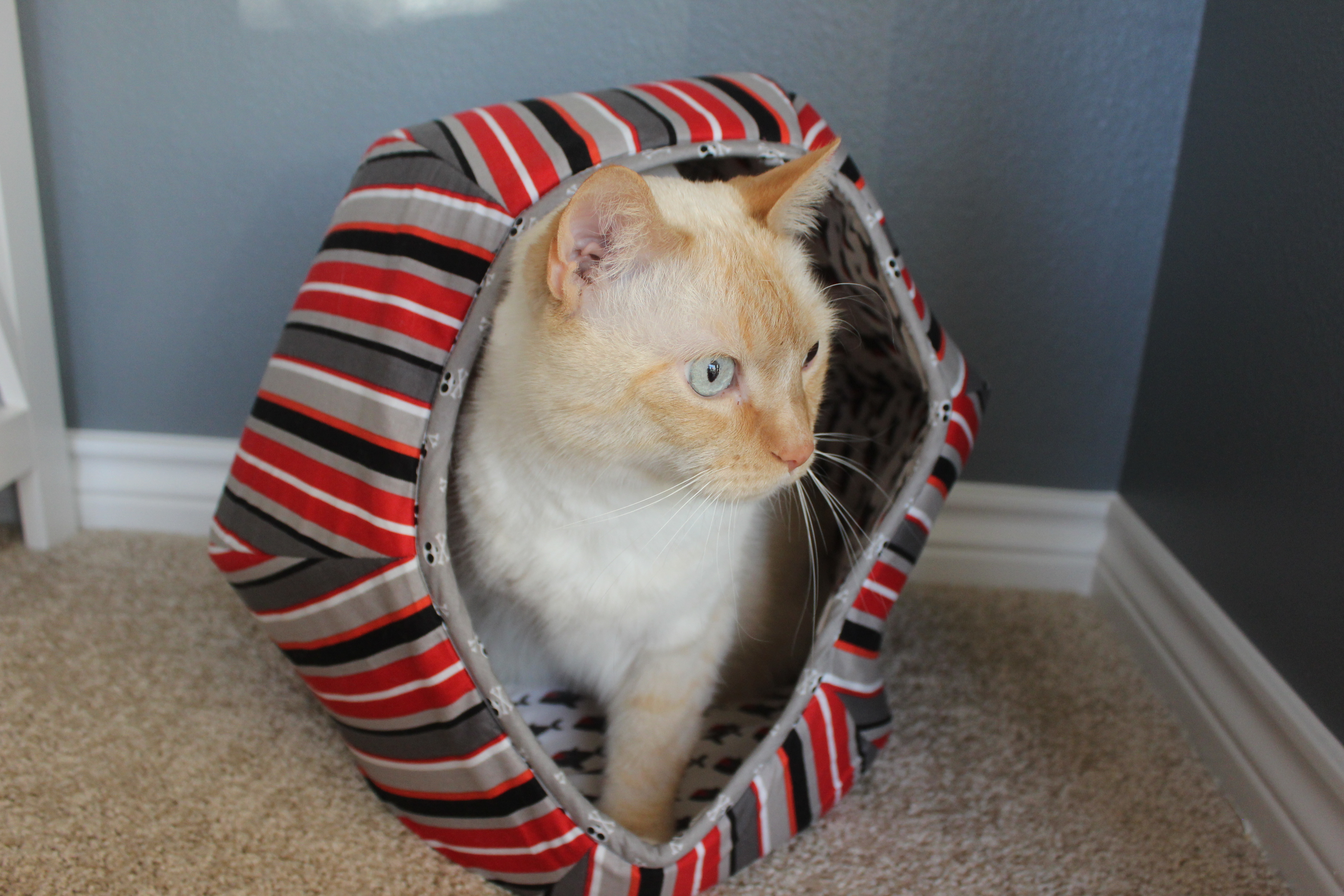 Don't forget the pets this holiday season! This fun gift is great for cats or even small dogs!
The Cat Ball® cat bed is a hexagonal pet bed with two openings .It's sort of like a cave, but more unique and unusual.
Made for pets up to about 19 pounds, the Cat Ball® cat bed is a fabric and foam construction, so it is soft, flexible, foldable and washable. If your cat likes boxes, paper bags and small spaces, he's probably going to like the Cat Ball® cat bed.
You can see more of our photos on our Instagram and Facebook accounts:
https://www.instagram.com/thecatball/
https://www.facebook.com/TheCatBall/
This post is part of the Budget Savvy Diva Holiday Gift Guide 2016 – make sure to check it out! Disclaimer – This product was provided for free so I could get some great photos and add it to this list. Nothing is posted that I have not checked out myself. Everything on this list is something I would buy myself.